University tours in British Columbia are getting cancelled due to COVID-19. Many are now turning to virtual tours to help students choose a school for next year.
(This is part of our series on virtual university tours across Canada. You can click to view the articles for Alberta, Manitoba & Saskatchewan, Ontario, Québec, or Atlantic Canada.)
Students are understandably concerned that many university tours in British Columbia aren't happening as planned. But that doesn't mean there aren't other ways to learn about these schools.
Choosing the right university is a big decision and campus tours are a great tool to help with it. That's why many schools are sending students to virtual university tours to help them explore the campuses and get their questions answered. We're putting together a massive list (and updating it) to keep track of all the virtual university tours in British Columbia.
Virtual University Tours in British Columbia
BCIT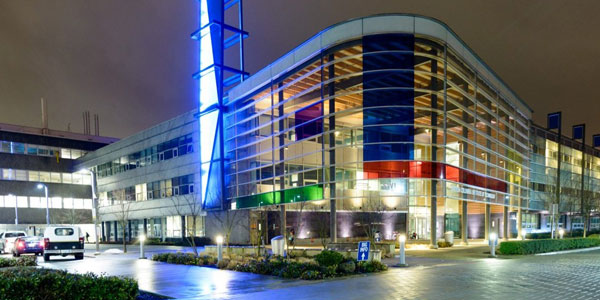 Scroll to the bottom of this page for a 30-second video quickly showing you the kinds of facilities, buildings, and classrooms at BCIT's Burnaby campus. Use the sidebar to see their other campus videos and visit their prospective students page for more info or to reach out with questions. Additionally, their YouTube channel and Facebook page are great ways to get a feel for campus life.
Capilano University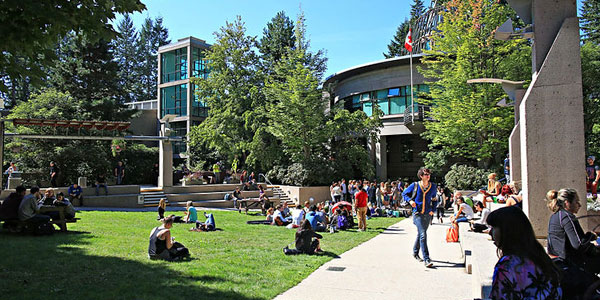 Tours might be cancelled at this North Vancouver school but you can always watch this one-minute video to see what the gorgeous campus looks like. Learn more about their diverse programming here or here.
Emily Carr University of Art and Design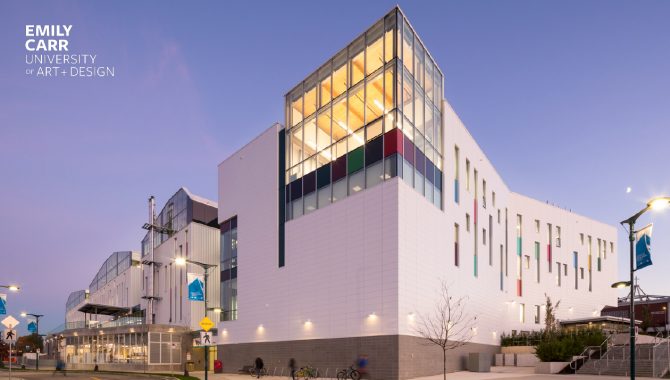 Emily Carr University of Art + Design is a school of students, teachers, thinkers and makers unlike any other. Their website has two Interactive Virtual Tours, one of which is specifically designed for prospective first-year students to view the Foundation Year spaces. For students wishing more information, visit their How to Apply page. If you're still figuring out if this academic art and design university is right for you, consult their website, Facebook page, or email directly for more information.
Fairleigh Dickinson University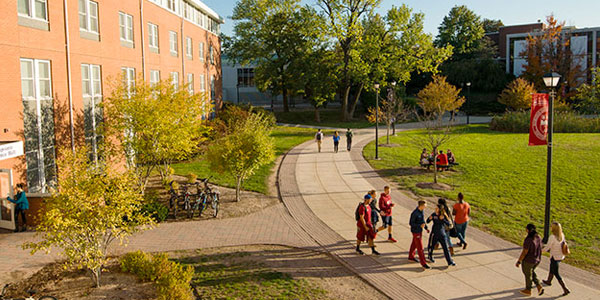 Located in the heart of downtown Vancouver, the promise at Fairleigh Dickinson University, "Personal, global, and transformational" stands truer than ever.  Click on the link for a brief video introduction to FDU Vancouver, browse their programs, or if you have questions and would like an instant reply, chat with them on Facebook between 9:30 AM – 5:30 PM PST on weekdays.
Simon Fraser University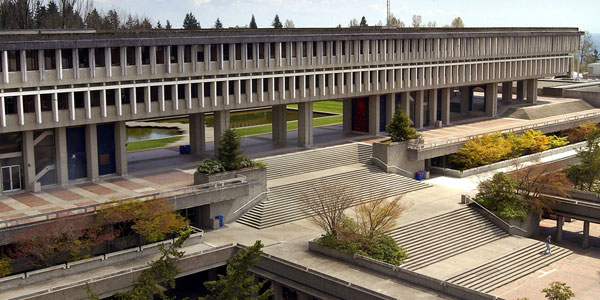 Watch a half-hour student-led tour through the Burnaby campus of SFU to see what it's like. If you're interested in seeing more about student life or the Surrey and Vancouver campuses, your best bet is to check their Facebook or website.
Thompson Rivers University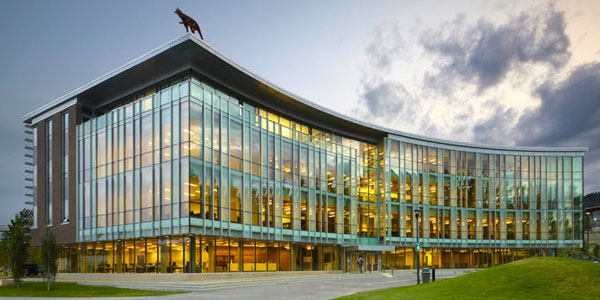 Take a tour with a couple of TRU alumni to see what it's like to study at this Kamloops school. Find out what it's like to be a student here by browsing through their future students website or Facebook for more info.
Trinity Western University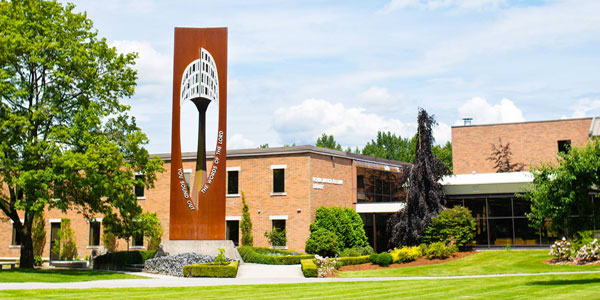 TWU has launched Virtual Individual Visits, in addition to their TWU Live events that take place. It's an opportunity to individually connect with a TWU professor, admissions counsellor, and/or financial aid counsellor, while also getting the opportunity to take a visual tour through their campus and dorms. These are set up for both undergraduate and graduate students.
University Canada West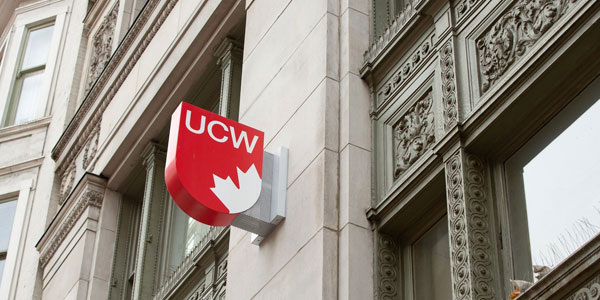 Take a 3D immersive tour through their Urban Campus in Vancouver. Learn more about what it means for them to be Canada's contemporary independent university from a number of their communication channels.
University of British Columbia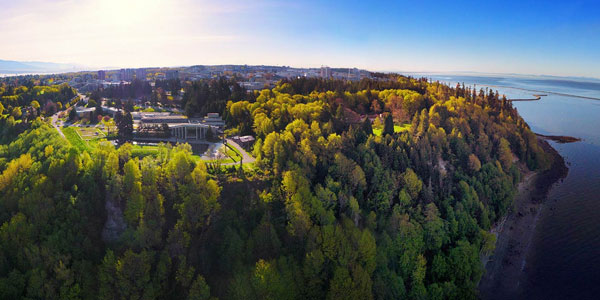 You can visit the Okanagan and Vancouver campuses virtually from anywhere in the world. Once you've walked through some key locations, get a feel of living and learning at UBC from their social media and get more info on their programs and admissions from their official site.
University of Northern British Columbia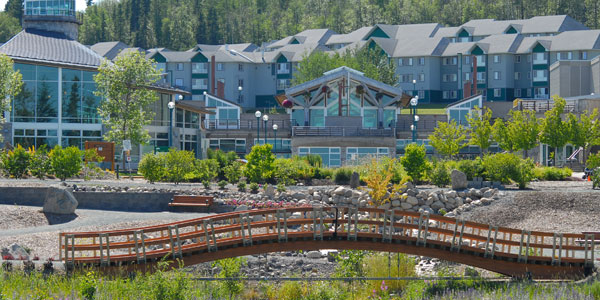 Located in Prince George, take in the key buildings on the scenic UNBC campus from home. To get a better sense of what it's like to "live the north" at one of Canada's best small universities, visit their Future Students page or say hi on their Facebook.
University of Victoria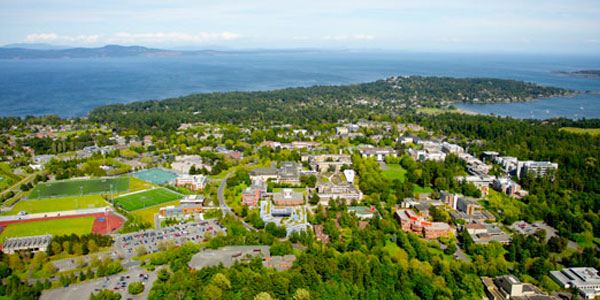 Find out what it's like to be on the "edge of discovery" at this gorgeous Victoria school with a guided interactive tour of the campus. For more info on becoming a UVic student, go straight to the source or see what their student life is really like.
Vancouver Island University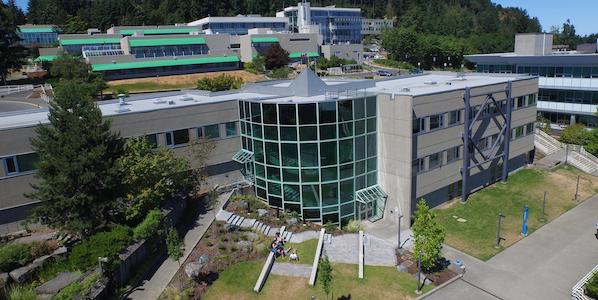 For future students looking to explore this Nanaimo campus, you can watch this video tour from a couple of student ambassadors. Learn more about VIU by connecting with them here.
Work at a university that isn't listed? Have additional resources to share? Get in touch with us! This list will keep growing with more information on all the virtual university tours in British Columbia that we can find.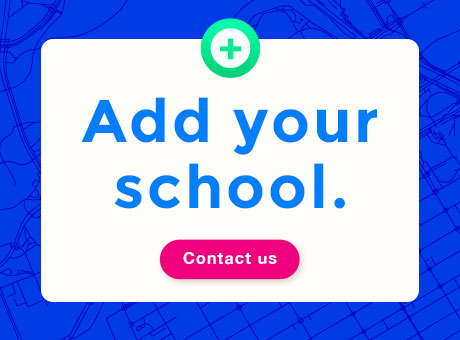 Contact Us
Don't see your school on our list? Let us know.