As students, we are the future generation getting ready to take over the world (no pressure or anything). But it's the truth. We are changemakers-in-training on the cusp of being released into the wild with the goal of making a difference. However, no matter the type of degree we are pursuing, we have a collective responsibility that can't wait for us to get our bachelors, open RRSPs, and become certified 'adults'. With climate change threatening the wellbeing of our shared home, it's up to us to adopt a lifestyle that is environmentally conscious by introducing sustainability into it—for the sake of our futures. 
The problem with sustainability is that it's expensive. Like hella expensive. And time-consuming! Our world is not built to support completely sustainable lifestyles. And as students, lord knows we don't have the extra $$$ and time to do it all on our own.  
Luckily, with the sustainability movement on the rise, there are more products available to make an eco-friendly lifestyle accessible to people on a budget. Big changes don't always require the big bucks, peeps. Take a peek below for tips, resources, and conscious companies making it easy for students like us to contribute to change.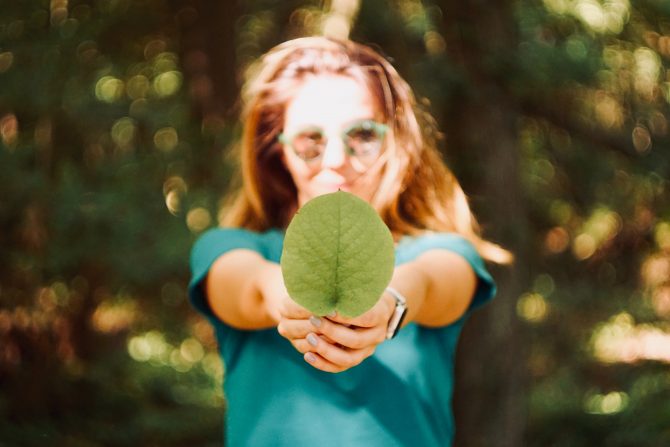 STUDYING
As students, let's start at the top of our priority list: getting that degree, diploma, or a final A+. With our grades always on our minds, there's not much room to consider sustainability when it comes to our study habits. Luckily, we've got you covered. 
Electronic note-taking
Problem: We all dread it. But it's an inevitable part of school, which for some people, means piles of notebooks accumulated by the end of the year—that are never touched again (because who really needs 65 pages of philosophy notes?).
Solution: The good part of being a student in 2019 means we all have access to computers. If you have your own laptop, take advantage of apps such as Microsoft OneNote and Evernote. They offer unlimited storage, so you can keep your notes organized in one place, and share them with friends that couldn't quite make it to your 8am lecture. 
If handwriting is more your thing, check out this cool reusable notebook, or biodegradable notebooks, or a writing tablet such as reMarkable (a bit pricier).
Ecosia search engine
There's actually no environmental impact of using regular search engines such as Google or Yahoo. BUT with all the searching and surfing we do at school, the Ecosia search engine is a great way to give back to our planet in a minimal way. Ecosia uses the revenue from the ads generated from your search to plant trees in places that need them. Now you can feel less guilty about searching for those test answers. 
Eco-friendly school supplies 
Problem: Think about all the kids that go to school in Canada. Now think about all the school supplies each child requires per year, for a minimum of 12 years. All those supplies—from pencils to binders—require an insane amount of resources like water and oil to produce. Not to mention how many university students (like us) need them too. Yikes. 
Solution: Eco-friendly school supplies are actually super easy (and affordable) to access. Look for supplies made from recycled, biodegradable materials (like newspaper and bamboo) so you know once you're done with them they can be returned to nature in a way that helps it instead of harming it. 
FOOD
While most of our time goes to studying, it's safe to say that most of our money goes to food. That's the reality of student life. But grabbing that iced coffee on the way to class or Chinese food in between study sessions can be more wasteful than we intend. Thankfully, there are so many ways to reduce our waste without harming our taste buds. Our wallets on the other hand… yeah, let's not talk about that. 
Cutlery Kit
Problem: One of the greatest sources of waste in the food industry is single-use plastic cutlery. With the recent outlaw of plastic straws worldwide, it makes sense for us to try to eliminate the need to grab a disposable fork every time we get take out. 
Solution: If you know you're constantly eating out, grab a reusable cutlery kit to throw in your backpack so you're covered—even when you swore you'd eat at home tonight.
Reusable Food Storage
Problem: If you're one of the rare students who has managed to find time to cook—you deserve a medal. But the things we may use to store the leftover food we want for tomorrow's lunch—like Ziploc bags and saran wrap—produces tons of waste. While it may keep your food fresh, it can't say the same for our environment. 
Solution: Of course reusable containers are a great option for avoiding single-use food storage. But if you're a commuter student like me and don't have the space to carry a bulky container to with you on the subway (or don't have space in your fridge), try these reusable Stasher bags for your sandwich instead. In the kitchen, ditch the plastic wrap for these awesome reusable lids that keep your food fresh without the added garbage. 
SHOPPING 
Upcycle + Trading Apps
Problem: It's no secret that the fashion industry is one of the greatest culprits of environmental damage. Between pollution and textile waste, it can be hard figuring how to look fashionable without feeling guilty. 
Solution: Thrift stores with a twist. Apps such as Bunz and Poshmark are putting a spin on traditional thrift stores by allowing users to buy, sell, and trade gently loved clothes (and home decor!) from the palm of their hand. These apps help minimize clothing waste at great prices without having to set aside hours to sift through the racks of Value Village. Perfect for the busy student with a closet full of old Zara. 
Try these: ThredUp, Depop, Bunz, Poshmark
Problem: So here's the thing about sustainable fashion brands. You will always pay more for clothes that have been ethically/sustainably made. It sucks but it's the reality of the industry in today's landscape of fast fashion.
Solution: But, before you order that $4 tank off Boohoo in defeat, here are a few brands making clothes that are friendly for our wallets and the earth. 
EXTRA TIP: Not sure what to do with your old bras from high school that you no longer wear? Donate them to Aerie's bra donation and recycling program to help create a better life for sex trafficking survivors. You also get 15% off your next Aerie bra! Score.
WELLNESS

We all know the importance of self-care as students who lead busy, stressful lives. But in all the hustle and bustle of the school year, it can be easy to forget that some of our most basic wellness products contain an onslaught of ingredients + materials that have the biggest impact on our environment (and our bodies). Here are a few options for replacing those necessities that may be causing more harm than good. 
Bamboo Toothbrushes
Problem: A billion plastic toothbrushes will be thrown away this year in the US alone. And the thing about plastic? It doesn't naturally breakdown, which according to this National Geographic article, means that every toothbrush ever made is still out there somewhere. 
Solution: Opt for a toothbrush made of natural, biodegradable materials such as wood or bamboo so that when you're done with it it doesn't sit in a landfill for centuries after you're gone. 
Wooden Cotton Swabs
Problem: Here's the thing about that box of 500 Q-Tips in your bathroom drawer—while the cotton on top is actually biodegradable, the plastic stem is not. The cotton also requires an obscene amount of water to grow and is peppered with tons of pesticides before it makes its way into our homes. Not cute. 
Solution: Instead, look for cotton swabs that are made with 100% organic cotton or bamboo. Better for your body and our ecosystems.  
Razors
Problem: A razor is another personal care item that has been given the plastic treatment. Even if you use 'reusable' ones, the blades are disposable (and not to mention EXPENSIVE). Plus, you will eventually need to throw out the handle which is made of… well, you get the point. 
Solution: Look for razors made of chrome or stainless steel instead. They last longer and give a better shave so you're not sacrificing quality or the environment. 
Reusable makeup wipes
Problem: Makeup wipes are technically great. They are cheap, easy, and convenient, which means you're way more likely to use them after a night out instead of falling asleep with your mascara on. But they're not reusable, very rarely biodegradable, and actually not great for your skin. Not worth the ease if you ask me.
Solution: Machine washable cleansing pads and cloths made specifically for removing makeup. Not your regular face cloth. 
Feminine Products 
Problem: The ecological impact of feminine hygiene products is astronomical. Think about it. Pads and tampons are single-use, made of plastic, AND wrapped in plastic. Not to mention the cotton used for absorbance is, again, pumped full of chemicals. Considering these products go inside our bodies doubles the importance of using pads and tampons that are organic and sustainable. 
Solution: Luckily, the feminine hygiene industry has experienced a major disruption in the last few years with the emergence of companies looking to make revolutionize your monthly cycle. 
Try These: Subscription companies like CORA and LOLA offer customized monthly deliveries right to your door with feminine products that are completely biodegradable and organic (you can even flush LOLA's tampon applicators). You can also check out Thinx, absorbent underwear made of organic cotton that is meant to replace traditional pads and tampons. Additionally, you can use menstrual cups (like the DivaCup or the Organicup) since they're reusable for years. 
Whew. You've finally reached the end. But consider this just the beginning.
Here's the bottom line guys. Sustainability is not a trend. It's an investment in the future. It may seem overwhelming but these small changes in our individual lives are for a collective cause. We are capable of so much, so why not add saving the world to that list too? 
Happy back-to-school season everyone! We've got this.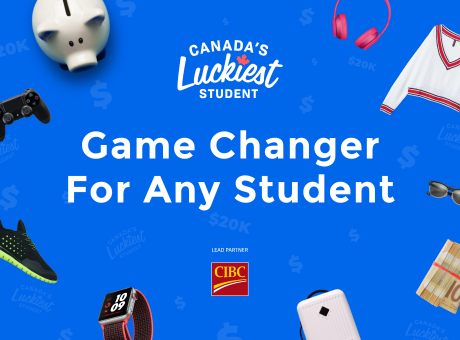 Giveaways
A $50,000 Student Prize Bundle Is Up for Grabs