Get your study on with these Spotify playlists!
Music is one of the best ways to focus on a task. However, the best way to do so is when you can enjoy the music without full-on jamming to it. For example, I must stay away from a 00s playlist if I have any hope of completing my work. I won't be able to stop singing along and feeling all the nostalgia! After all, studying playlists must allow you to study!
Therefore, here are some playlist suggestions to help you get through your studying with ease… or more ease. Just click on the images for the link to the tunes!
Deep focus
The title says it all. Focus on studying while enjoying peaceful background melodies. 
Classical 
Classical music is such a good choice. The violin and other string instruments are sure to help you concentrate on readings, studying, and completing assignments. 
Stress relief and relaxation 
You don't need any more stress than the work you're doing. Put on a stress-free or relaxation playlist that will help you calm down and do the thing.
Coffee shop and cafe playlists
Additionally, there's nothing like a coffee shop simulation to get yourself in the studying mood. Cafe and coffee shop playlists are great for getting down to business and focusing on the academic tasks at hand.
Lo-fi beats
Zone out with some chill beats that'll have you groovin' but also concentratin'. 
Studying playlists
There are explicit study playlists designed to help you focus! These playlists may be comprised of indie, classical, or even jazz music, and are perfect for getting the job done. 
Movie scores
Movie scores are great because they have an air of familiarity without causing distraction. The Harry Potter score is a fav of mine but there are plenty that will keep you both focused and entertained!
For more playlists, check out Spotify Playlists That Every Student Should Listen To.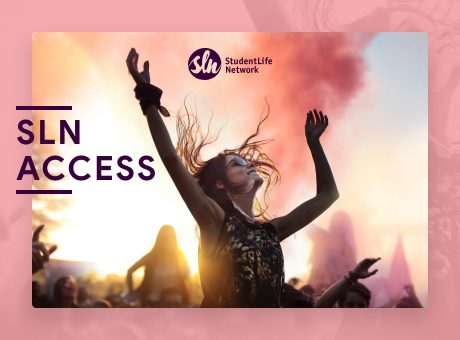 Giveaways
How about live music instead?