First of all, when you're faced with an insufferable amount of assignments, waves of exams, a heavy workload, and classes that won't quit while balancing a decent social life so you don't spiral into a stressed-out knot that no one—not even the most skilled masseuse—will be able to unravel… music can lend a helping hand. Furthermore, Spotify playlists can comfort you during the tough days.
WHAT? Music can help, you say?
I mean, most of us probably know that but with "great access comes great responsibility." Certainly, what we listen to can affect our moods. Music has the potential to affect our brain and mood by fostering (even encouraging) learning, emotions, memories, neuroplasticity, and focus. Similarly, different genres and ways of putting music to practice can affect our mood as well as our minds.
To make things easier, Spotify offers students *Spotify Premium for just $4.99/month. With over 30 million songs to choose from, finding the right tunes sounds way easier than it is. So, we thought we'd help by highlighting a few Spotify playlists to get you started!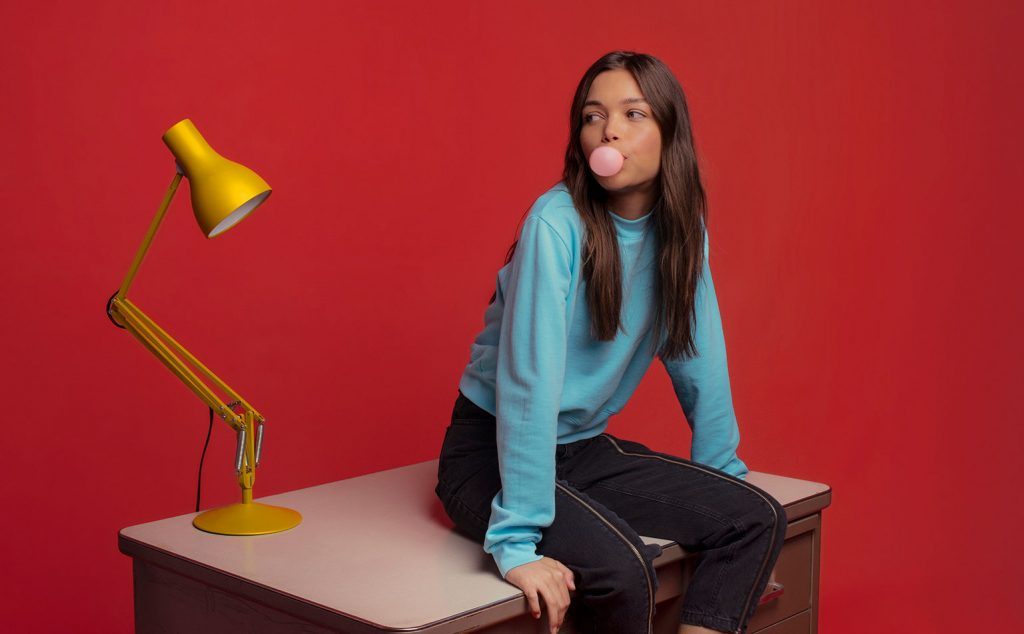 Tunes For Studying
Jump on the classical bandwagon! Everybody's doing it…
Epic Classical Music:
Now, you may be wondering… epic classical music? Is that even a thing? Um, YES. Have you listened to the Harry Potter soundtrack? What about Jurassic Park, friends? If those songs don't make you want to kick studying's butt, I don't know what will. Especially since it's been proven that listening to music without lyrics is better when you're studying and/or memorizing.
Try some modern classical music for the intense studying you'll be doing. These uplifting songs will leave you feeling good about what you're working on. How many playlists do you know that can accomplish that?
Love Is In The Air
From meeting and discovering you like someone… to the break-up—Spotify playlists have you covered.
So, you're just about ready to burst with happiness? Listen to music that will keep you feeling that way.
Let's Go Out!
Spotify has an entire "Party" genre to explore. Depending on your jam, these playlists could be all over the map. Try out:
And SO many others.
Relieve Your Stress
When you have too many assignments and choose to hide under the blankets pretending there's no class today, give yourself a break and listen to calming tunes.
De-stress with the soft, soothing sounds of spa music.
Crush That Exam!
From Queen to Led Zeppelin, hype up your morning and get ready to conquer that exam with rock classics guiding the way. You're going to crush it!
Boost your confidence that day and walk into the exam feeling on top of the world. Positivity can do wonders when you're feeling nervous.
If none of these Spotify playlists suit your fancy, personalize your own! There are over 30 million tunes to choose from, so you have your work cut out for you.
What are you waiting for? Start listening!
---
***Limited Eligibility. Terms and Conditions Apply.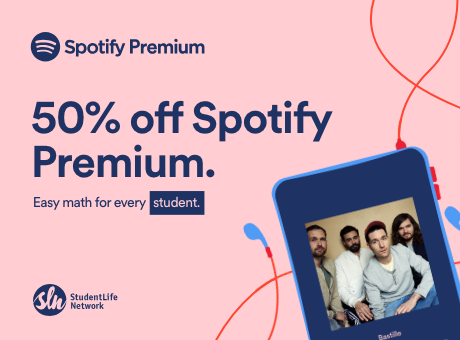 Discount
For Canadian students, Spotify Premium is now only $4.99/month***