Don't know Maitreyi Ramakrishnan yet? Thanks to Mindy Kaling's new Netflix comedy series, you're about to.
It's not every day that a Mississauga teen lands a lead role in a Netflix show. Especially when it's a Netflix show spearheaded by one of the biggest stars in comedy, Mindy Kaling. Is it too soon to already call this one a guaranteed hit? (Okay, yes it is, but we're still excited.)
Who Is Maitreyi Ramakrishnan?
Maitreyi Ramakrishnan, who just graduated from Meadowvale Secondary School in Mississauga, beat out over 15,000 other actresses to land the coveted lead role of Devi in the unnamed series.
She applied after seeing an open casting call on Kaling's twitter. After impressing with her audition, she received a callback and the audition process took her all the way to Los Angeles for multiple screen tests.
Prior to this experience, Maitreyi had theatre experience but no formal acting training or on-screen credits. She didn't even have an agent when she applied (she does now, so don't worry). More excitingly, she's proud to be Tamil-Canadian—representation matters, people!
What Do We Know About the Show?
Her character, Devi, is described as "a modern-day first-generation Indian American teenage girl" and an overachieving high school sophomore whose short fuse gets her into trouble.
Here's what Kaling had to say about it:
We love that this extremely special and hilarious young woman gets to help us tell that story. Can't wait to see the full cast come to life! ❤️

— Mindy Kaling (@mindykaling) July 10, 2019
The show also has some serious talent behind the scenes. Kaling is co-creating, co-writing, and executive producing the series alongside Lang Fisher, whose credits include two of our fave comedies, The Mindy Project and Brooklyn Nine-Nine.
Filming should be starting any day now in Los Angeles, so good luck trying to find Mississauga's newest star any time soon.
welcome to the family Maitreyi ❤️❤️

— Netflix US (@netflix) July 10, 2019
Honestly, forget the show, just getting a shoutout from the Netflix twitter is pretty cool on its own.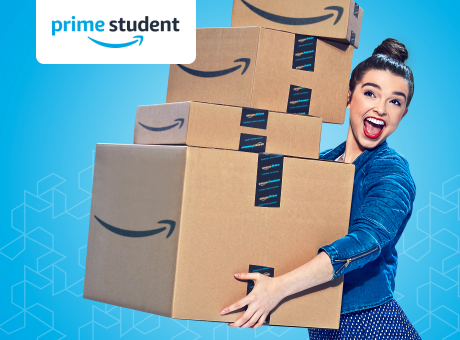 Deals
Netflix Isn't the Only Place to Watch Original Shows