Sometimes getting fired makes you cry in public. Other times it's an opportunity to explore options you never knew you had. Most of the time it's a little bit of both. So, have a good cry on the bus (we recommend wearing sunglasses while you do this), dust yourself off, and figure out how to make the best of this.
Can I Salvage Something From This?
Did you get "we're downsizing" fired or "vomited tequila on your boss's car" fired? If it's the first, you might salvage a good reference letter. Granted, not all firings are personal. It's usually more about the company than it is about you. Seasonal changes and budget cuts mean newer, less experienced employees get let go first. That often translates to students.
So, if you're getting fired, sit down and have a chat with your favourite manager. Ask if they'd be willing to give you a good recommendation for future employment. Just because you weren't at the top of the company doesn't mean you didn't do a good job. Usually, someone is happy to help you get started somewhere new.
It's a Learning Experience
Alright, so maybe it was the second thing. You can't salvage much from puking tequila on leather seats, but it's a good way to grow as a person. As much as it can suck to swallow your pride, acknowledging that you made a mistake is a self-improvement superpower. Try to isolate incidents or habits that affect your job performance, and make a list of ways to shift those into positive strategies. Your next employer won't expect you to be perfect right off the bat, but they will expect you to learn from constructive criticism. Demonstrating that you can take responsibility for your mistakes and turn that into effective change will be a skill that you'll use in every workplace for the rest of your life.
Career tip: If you did something to sabotage yourself, it's worth asking whether you really wanted to be there in the first place. It's hard to give 100% to an employer you resent. So, as you look for your next job, seek out a space where you feel challenged, respected, and valued. Chances are you'll give it everything you've got.
Take Your Side Hustle to the Next Level
It's 2019, everyone has a side hustle. Maybe it's the thing you really love and dream of turning into a career, maybe you sell Beanie Babies on Kijiji. Either way, you have a lot more time on your hands now.
Usually, side hustles stay on the side because it feels too overwhelming to fully commit. Take the time you would have spent at your job and divide it into categories—add a little more time for studying, a little time to job hunt, and a couple of extra hours to your side hustle. You might discover it has some surprisingly lucrative possibilities. If you're uncertain about the financials, read Student Side Hustles: How Freelancers Should Manage Their Money.
Getting fired sucks, but it's never the end of the world. There will be another job. Besides, change is a great way to explore new skills and interests. In the meantime, take advantage of the freedom by focusing your energy on school, passion(s), and finding a job that's challenging and fun.
If all else fails, head over to Indeed.ca and type in the one skill you have. Hey, putting "writer" into that search bar is what landed me here.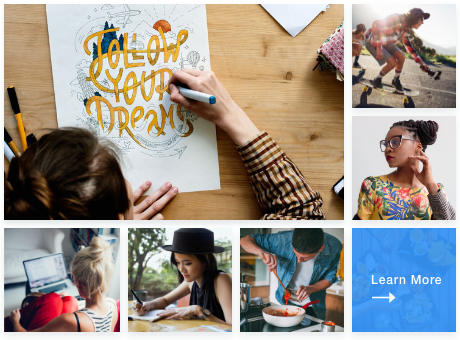 Opportunities
Connecting Students With Paid Freelance Gigs