This past week has been a roller coaster ride for fans of the show, Friends. After rumours emerged that the popular sitcom would be leaving Netflix, Twitter erupted with an outcry of disapproval from heartbroken viewers.
Fan reactions:
The announcement had people like: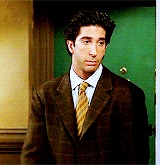 And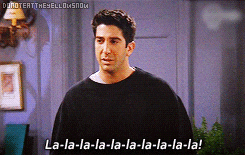 Luckily for fans of the 90's sitcom, the rumour was short lived. It was recently announced that Friends will remain on Netflix throughout the remainder of 2019. This means that you still have at least one more year to spend with Monica, Chandler, Ross, Phoebe, Rachel, and Joey. That said, there will come a time when Freinds will inevitably leave Netflix as Warner Brothers gets set to release their own streaming service in the latter part of of 2019.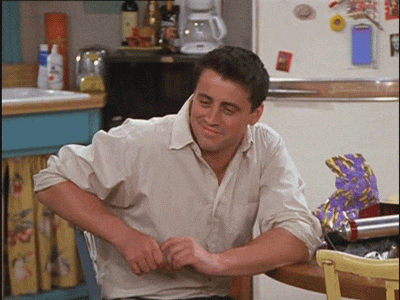 So, while the crisis has been averted for now, I thought it best to be more prepared for a time when Friends does officially leave Netflix. Here's a list of 10 other shows on Netflix that you can watch instead of Friends.
1. Arrested Development (Seasons 1-3)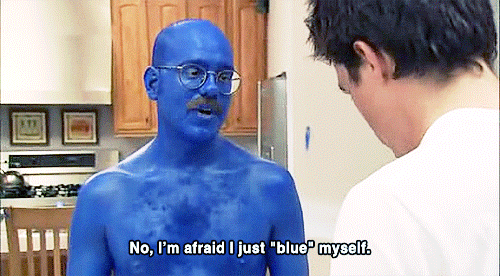 LOGLINE: Level-headed son Michael Bluth takes over family affairs after his father is imprisoned. But the rest of his spoiled, dysfunctional family are making his job unbearable.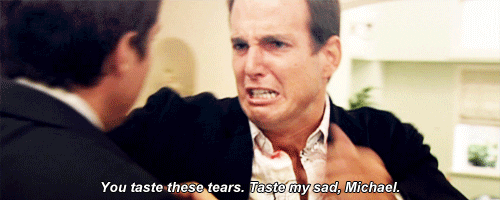 Shot in a single-camera style with plenty of dry humour, Arrested Development differs in style from Friends. Nevertheless, it still delivers plenty of laughs thanks to it's brilliant ensemble cast and smart writing. Chock full of well-rounded characters and quirky one-liners, you will find yourself quoting the show in no time.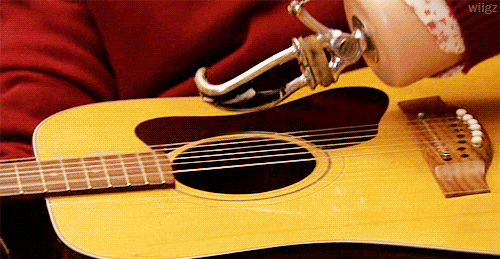 2. Kim's Convenience (2 seasons)
LOGLINE: The misadventures of a Korean-Canadian family running a convenience store.
Kim's Convenience is light hearted, fun and full of heart. Don't expect a laugh track and overt one liners, but much like Friends, this show will make you feel … feelings.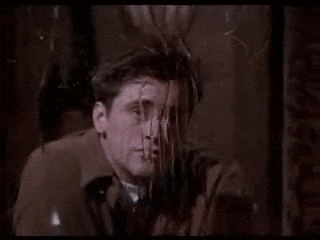 It's also set in Toronto! So be prepared to see shots of OCAD, Kensington Market and Queen Street East.
3. Brooklyn Nine-Nine (5 Seasons)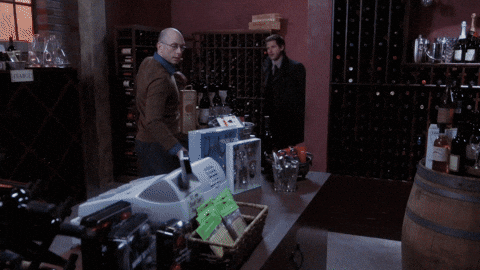 LOGLINE: Jake Peralta, an immature, but talented N.Y.P.D. detective in Brooklyn's 99th Precinct, comes into immediate conflict with his new commanding officer, the serious and stern Captain Ray Holt.
Fun, goofy and socially conscious, Brooklyn Nine-Nine is an ensemble comedy with plenty of humour and heart. Much like Friends, you will find yourself having a difficult time picking a favourite character (although it will probably be Gina). Brooklyn Nine-Nine even brings a bit of action and mystery to the table, making for a faster paced comedy.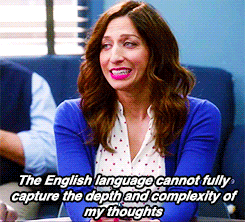 4. The Fresh Prince of Bel-Air (6 Seasons)
LOGLINE: A streetwise, poor young man from Philadelphia is sent by his mother to live with his aunt, uncle and cousins in their Bel-Air mansion.
Starring Will Smith, Fresh Prince is very similar to Friends in terms of look and feel. Like Friends, it's also a 90's multi-camera sitcom. Goofy, high energy, and heartfelt, Fresh Prince will deliver on all of the laughs and 90's nostalgia you could ask for.
Fresh Prince also features better dancing.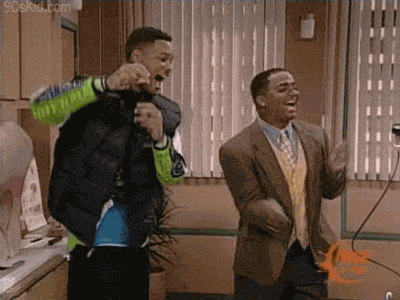 5. Grace and Frankie (5 Seasons)
LOGLINE: Finding out that their husbands are not just work partners, but have also been romantically involved for the last twenty years, two women with an already strained relationship try to cope with the circumstances together.
From Marta Kaufman, the co-creator of Friends, Grace and Frankie is perfect for those who like more mature humour and sarcastic wit.
6. Wet Hot American Summer: First Day of Camp/ 10 Years Later (Limited Series)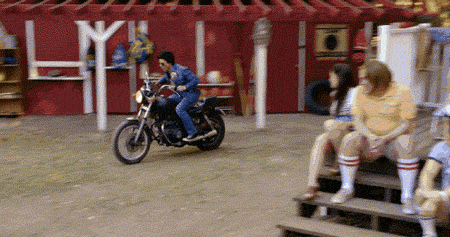 LOGLINE: Follows the counselors and campers on their first day at Camp Firewood in the summer of 1981.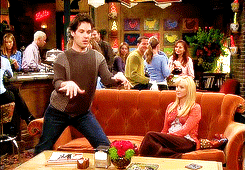 A prequel and sequel to the cult film, Wet Hot American Summer,  First Day of Camp and 10 Years Later are two limited series worth watching for the cast alone. They star Amy Poehler, Bradley Cooper, Jason Shwartzman, H. John Benjamin, Chris Pine, Jon Hamm, Elizabeth Banks, Joe Lo Truglio and Paul Rudd (aka. Mike from Friends). Most of them also play 17 year olds … so there's that. The show elevates the film's quirky humour to new levels.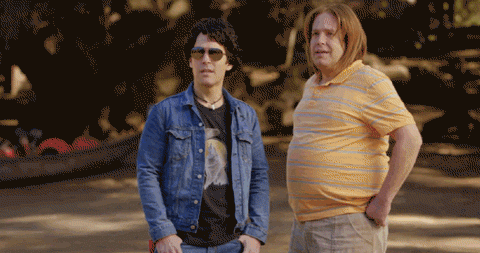 7. Master of None (2 Seasons)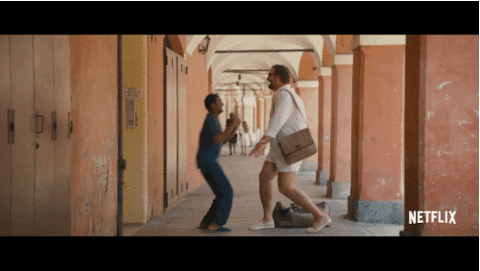 LOGLINE: The personal and professional life of Dev, a 30-year-old actor in New York.
Master of None might take a little bit longer to get into, but it's well worth the patience. Beautifully shot, with some great writing, you can't help being invested in the life of Dev and his friends. It's full of topical humour and even manages to touch on important social issues.
There's also tonnes of food porn in it. Don't watch on an empty stomach.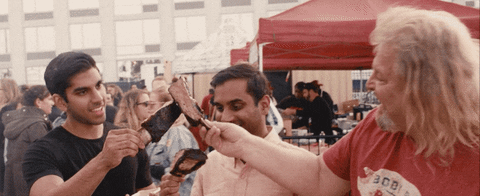 8. Life in Pieces (3 Seasons)
LOGLINE: A family comedy told through the separate stories of different family members.
Short bursts of humour neatly wrapped up in shorts about the Short family … is that too short?
A quirky grandpa, annoying dad, and eclectic siblings are just a few things that make the Short family hilarious and relatable at the same time.
9. The Mindy Project (6 Seasons)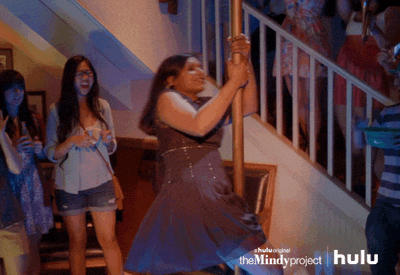 LOGLINE: A young Ob/Gyn doctor balances her personal and professional life, surrounded by quirky co-workers in a small office.
Funny and sweet, Mindy Kaling brings her own signature brand of humour to the show. The Mindy Project features a strong female lead and offers a fun spin on the rom-com genre.
10. American Vandal (2 Seasons)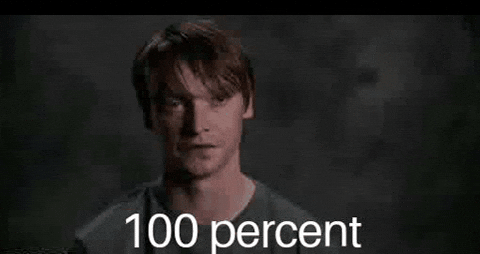 LOGLINE: A true-crime satire that explores the aftermath of a costly high school prank that left twenty-seven faculty cars vandalized with phallic images.
American Vandal is a smart, oddly dark parody of true-crime mystery shows. It's an intriguing premise that's well shot, with some fun, raunchy humour. The added mystery component will keep you engaged and hook you right away. Make sure you have a free schedule, because this one is made for binge watching.
You can watch these shows now, you can watch them in 2019, or you can hold onto this list and use it to fill the void that's left behind when Friends finally leaves.
PS. The Office is not on this list. But go watch that too.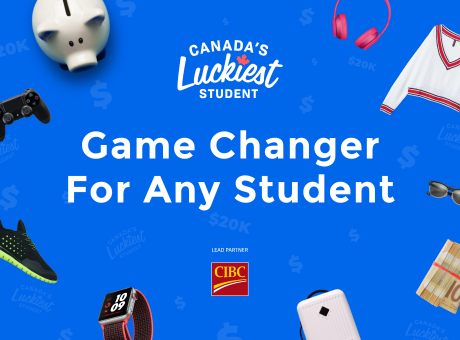 Giveaways
A $50,000 student prize bundle is up for grabs.