In their newest budget, the NDP government in B.C. decided to get rid of interest on all new and existing provincial student loans.
"Higher education should open doors, not make it harder to get ahead."
That's what the government said as they pledged to get students out of debt faster by eliminating the cost of interest on the student loans they hand out.
Talk about a nice weight off your back. Yeah, we think it's fair to say that the B.C. government gets it.
How Much Money Are We Talking Here?
B.C. is coming in hot with some massive (and mildly alarming) numbers regarding student debt. According to them, the average university student carries $11,200 in provincial debt and $28,000 total when combined with federal debt.
To deal with this, as part of their 2019 budget, the BC government has pledged $318 million over the next four years to make it happen. Just this year alone, students should see a total of $22 million in savings. That will save the average student roughly $2,300 over the next 10 years.
It's worth keeping this in perspective, though. Federal loans still typically make up a bigger chunk of most student debt. For those of you seeing 75% of your debt owed federally instead of provincially, the relief may not be as much as you hoped for.
Regardless, the magic button was pressed, the switch was flipped. Whatever you want to call it, the provincial government has already stopped interest in B.C. from accruing. If you're studying (or have studied) there, you'll still owe the interest that has built up. At least now you can now rest easy knowing that it's not going to get any bigger.
Why Is This Happening?
Frankly, this is what happens when the government actually gives a crap about students. This is part of a massive increase in spending towards post-secondary institutions over the next three years. And considering what's going on in Ontario right now, this news is looking pretty damn sweet.
They're following the lead of other provinces like Manitoba, Newfoundland and Labrador, Prince Edward Island, and Nova Scotia who have all implemented similar progressive initiatives to benefit students.
B.C. has made it a priority to help students like you focus on your education and career development. Hopefully, now you can avoid taking the first crap job you find to pay off your loans quickly.
Also, this will help fix the backwards problem wherein richer people pay less money for school in the long run since they're able to pay upfront.
Nice work, B.C.!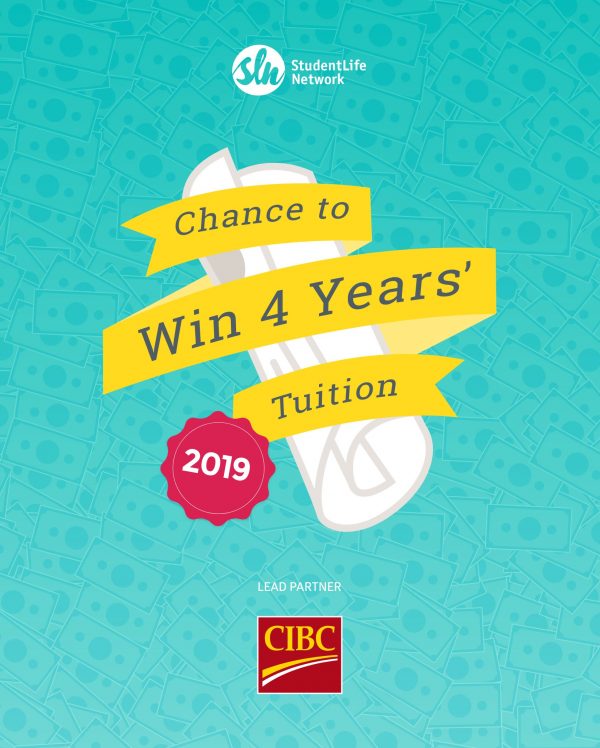 Giveaways
Get all the money you need for school.