Ontario just slashed tuition costs by 10% and then immediately got rid of free tuition for lower-income students.
Premier Doug Ford and the Ontario government made headlines on Wednesday by announcing that they would be cutting fees for university and college students by 10% starting in the upcoming school year. But the news definitely got much worse from there.
The Good News? You'll Save 10% on Tuition.
The 10% cut to tuition costs means that the average undergrad student should save $660 a year and the average college student should save $340. In a vacuum, that's fantastic news. We're all about student savings and while we don't want to look a gift horse in the mouth…
How could we possibly take this at face value? The provincial government has a bad track record already when it comes to students. Even if this is a real long-term initiative to help out and not just something to use as a talking point about finding 'efficiencies' in spending, schools aren't going to take these losses lying down.
The expectation now is that schools will look for other ways to raise fees to cover these losses. Whether that's increases to student housing costs, higher tuition for international students, or cuts to staff, something crappy is likely going to happen at most schools.
As a whole, though, this is still good news for students. It's not like the government was going to use this as an excuse to make cuts to OSAP, right? Right?!
The Bad News? They Definitely Just Used This as an Excuse to Make Cuts to OSAP.
In what is basically a nightmare version of an infomercial saying, "but wait, there's more," the government immediately did what all the sceptics thought they would do next and made cuts to OSAP. Why can't students have nice things?!
The actual details of the OSAP slaughter revolve around a few major changes. First, the cutoff for total family income to qualify for any grants drops from $175,000 annually to $140,000, booting more people from receiving aid. In addition, certain students could formerly qualify for enough grants to cover their entire tuition, effectively making it free. Now, a portion of those grants will be given as loans that must be paid back in full. To make things worse, the six month grace period to repay said loans after graduating is now gone. You gotta pay up immediately or face those imposing interest rates. Apparently, it had become "unsustainable" to keep helping so many students in need.
As a result of all of this, students who need money the most will now get less and have to pay it back faster, while students who don't need it as badly, will get more. That's not a knock on you if you're gonna get some help with tuition costs next year as a result of this. That's great for you and we're happy you get to save money. We just want everyone to get the chance at the schooling they want, and these developments make that harder.
Wanna do something to fix this? As this has been universally panned by students, see if your school or community is planning a protest or event. Get involved and remind the adults in charge that you can't put a price on investing in the future. After all, isn't education supposed to be for everyone?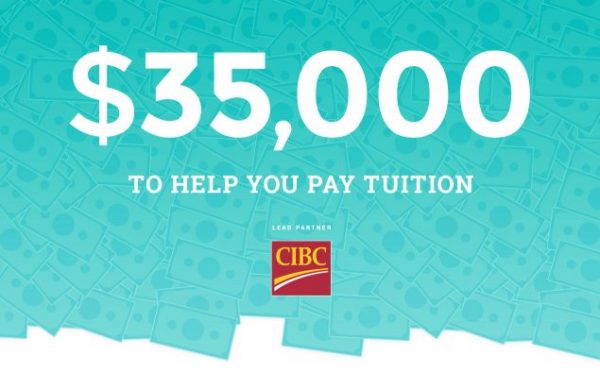 Giveaways
Need Some Help Affording Tuition?