So, you want to meal prep, but you're not sure where to begin? Check out my previous article, Meal Prep 101, for the basics. If you're serious about becoming a meal prepper, this Meal Prep Mega List offers 30 must-have items to get you started. And you don't need to leave the comfort of your home to do it!
Now that it's a new year, it's time to consider Amazon's fantastic student deals. Create an Amazon Prime Student account for two-day delivery, exclusive deals, and more. It makes ordering these items fast, convenient, and affordable—which is doubly important when you're on a student budget!
1. Meal Prep Storage Containers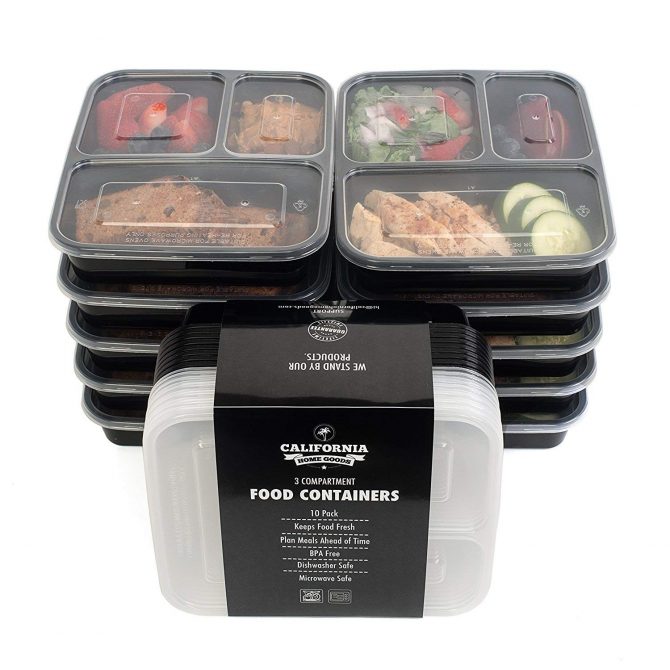 Store daily lunches in containers so they are ready to go when you are! Take advantage of the three compartments. There's a large section for your main meal and two smaller sections for your sides or snacks. Take a look.
2. Planner
Schedule your meal prepping time. By jotting down what you're making for the week, you stay on top of grocery buying, planning, and cooking time, so you don't stress the little things. It also offers the opportunity to mix it up, so you don't accidentally take the same thing every single day! Take a look.
3. Thermos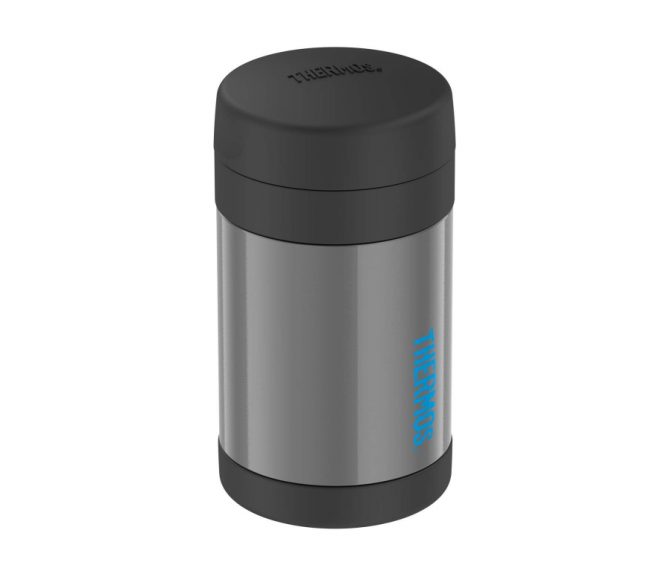 Keep your food hot or cold in a thermos. This double-walled, insulated, unbreakable and leak-proof container is bound to hold your fruit OR keep your soup warm and ready for when you're hungry. Take a look.
4. Cutting Board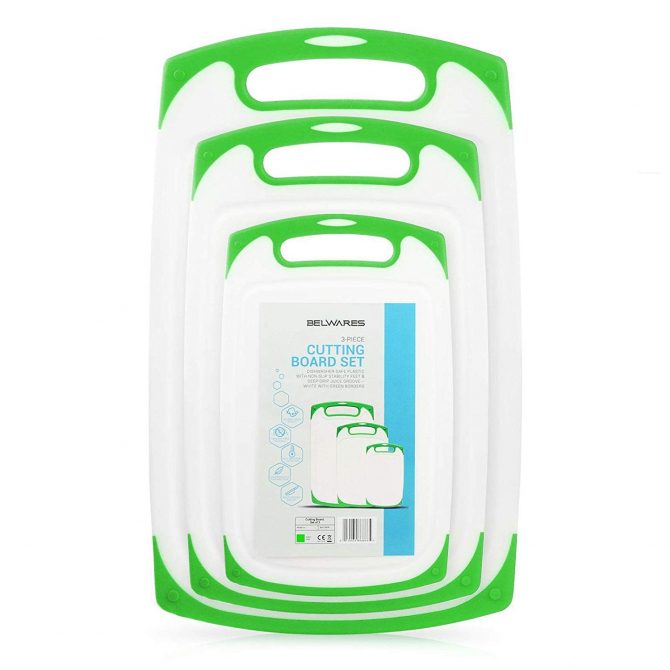 How else will you prepare your food? Invest in a good cutting board since this item will turn into your new best friend as you meal prep. If you purchase one that is dishwasher friendly, like the one shown above, you won't ever have to worry about washing it by hand again! Take a look.
5. Knives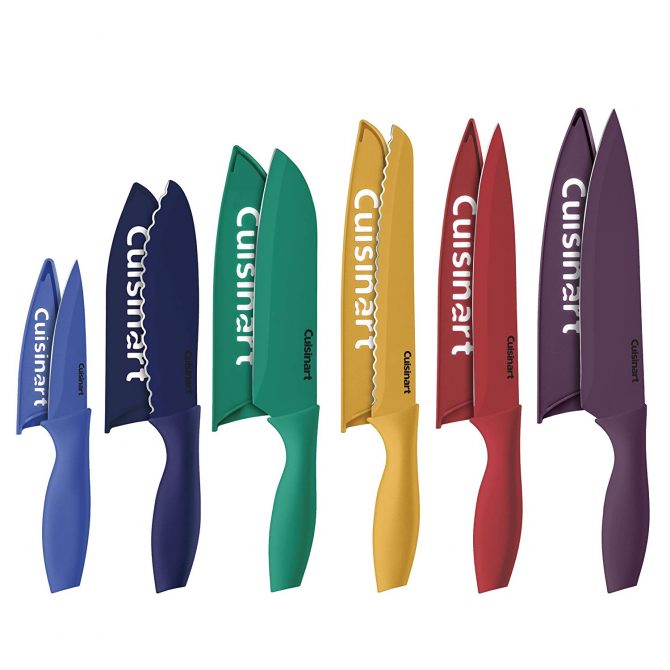 Just like you need a good cutting board, you also need solid knives to do the chopping. This colour-coded set helps you remember which knives to use for their specific purposes—this way, you don't accidentally mix up the one you've been using to slice raw chicken with the one for veggies. Take a look.
6. Cutlery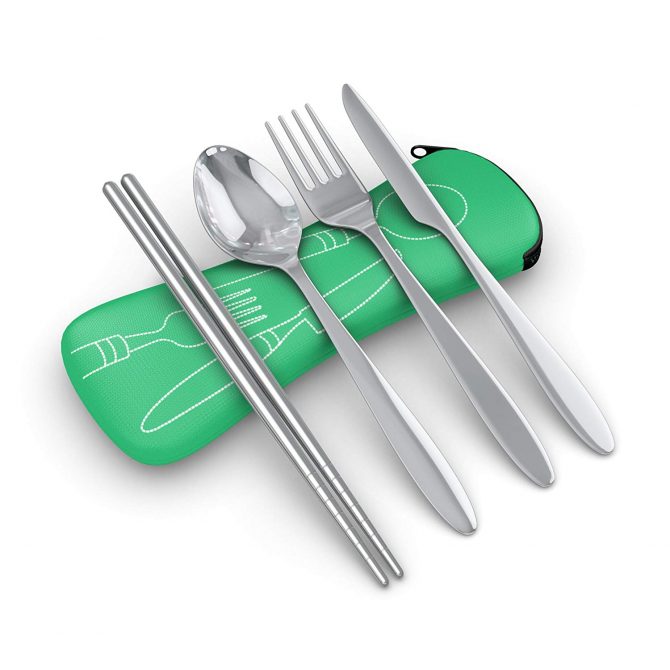 Keep your cutlery clean and together. This set comes with a small travel case so you don't accidentally stab yourself with a fork again! Take a look.
7. Reusable Snack + Sandwich Bags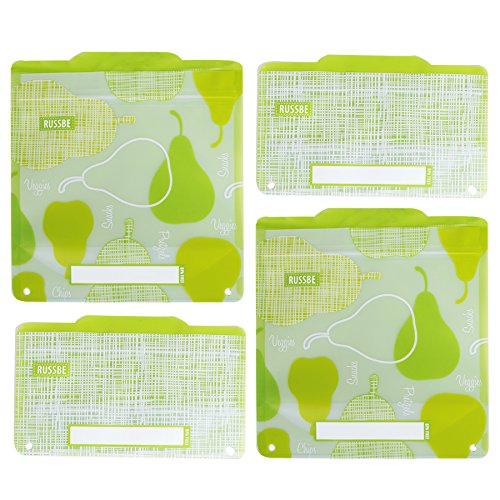 Why buy plastic baggies? It's better to purchase a reusable sandwich bag that you can toss in the dishwasher after use. Why spend extra money when you can use these ones again and again… and again? Take a look.
8. Microwave-Safe Containers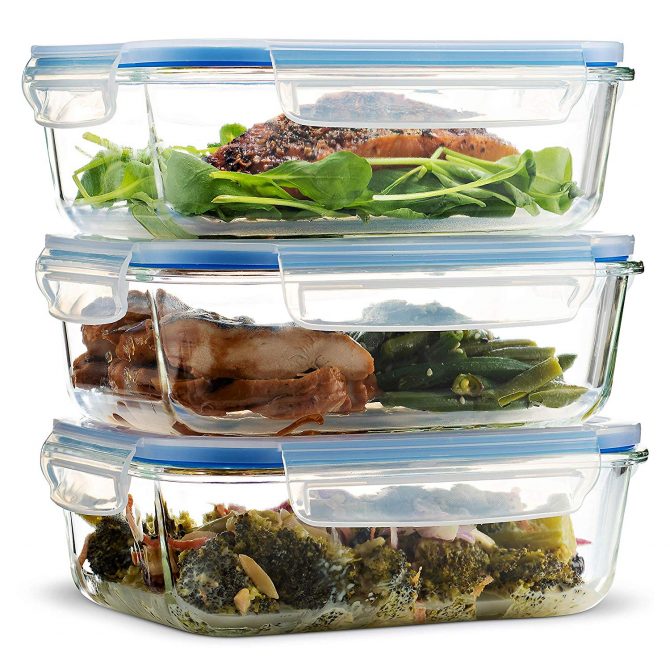 Most meal-prepping options will have you microwaving your lunch, so invest in a container that is microwave-friendly! Take a look.
9. Salad Chopper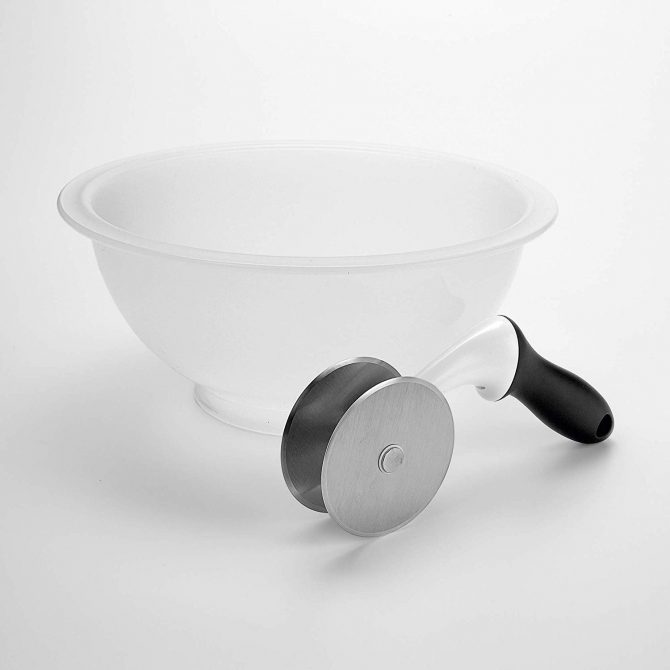 Want to prep a salad? Make it painless with this nifty device! It slices your lettuce effortlessly, so you don't have to strain yourself (yes, I like puns). Take a look.
10. Travel Size Salad Dressing Containers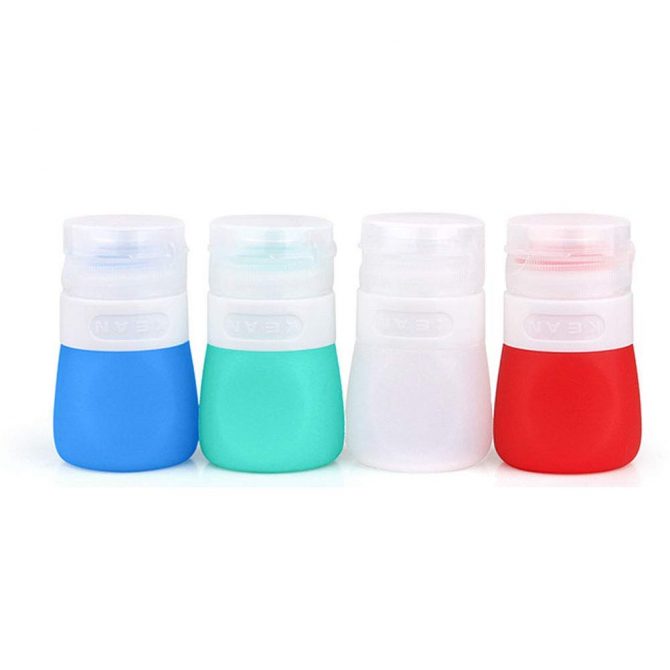 Forget about leaky containers and soggy lettuce. When you want to bring a salad to work, use travel sized salad dressing containers. You simply squeeze out the dressing when you're ready for your salad. Take a look.
11. Colander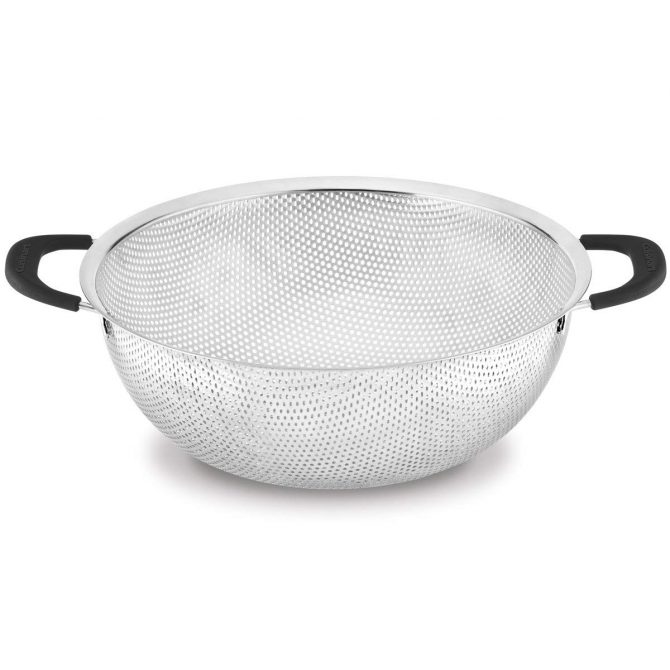 You'll need something to wash your ingredients or drain the water from your pasta. Don't forget to invest in a colander—a good one!—so you don't scald yourself with hot water. Take a look.
12. Mason Jars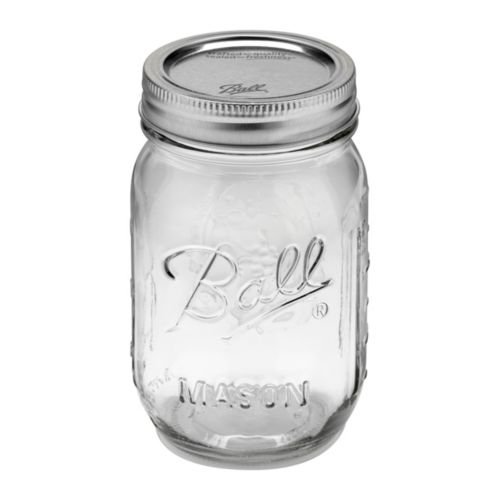 Want to pack an on-the-go breakfast? No problem! Set yourself up with ready-to-go mason jars filled with overnight oats or mouth-watering parfaits so you can eat on the run! Take a look.
13. Lunch Bag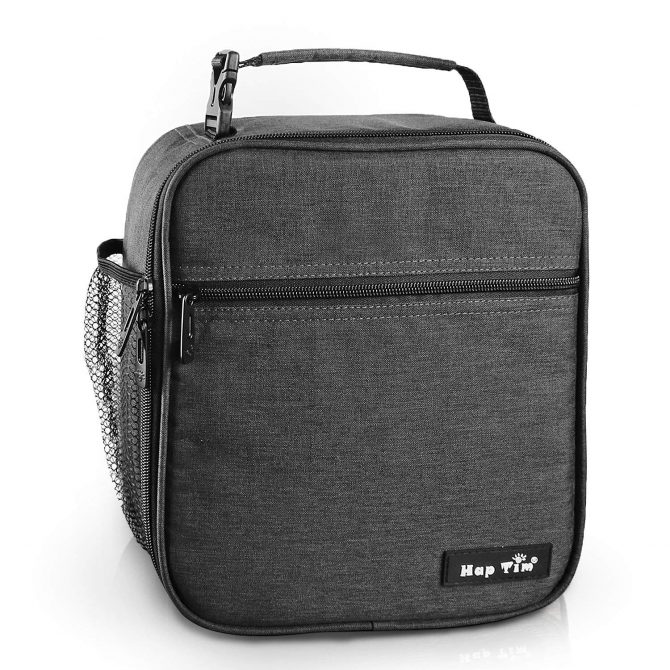 Lunch bags aren't just for kids! Everyone should keep their lunch chilled and organized, especially when they're stylish and convenient to carry. Take a look.
14. Ice Packs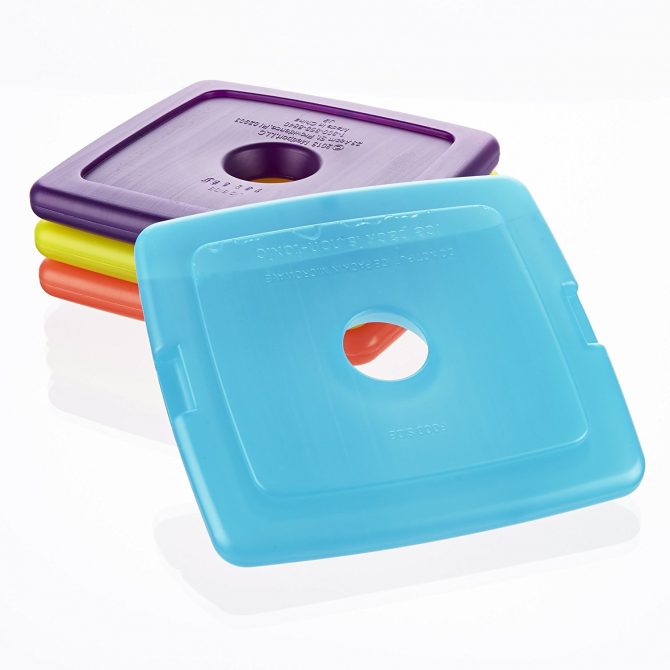 Don't forget to keep your food cold! Your lunch bag may be insulated but an ice pack keeps your yogurt cool for longer. Take a look.
15. Cast Iron Skillet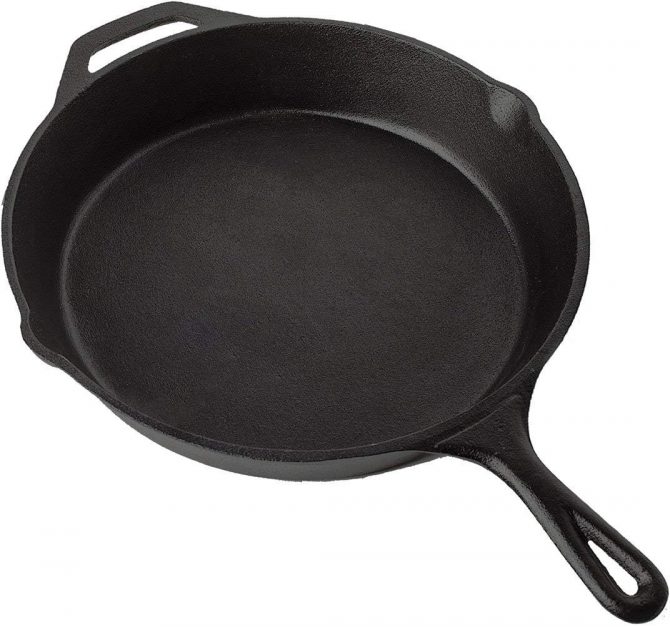 Get cooking with a cast iron skillet! Sidenote: if your body is lacking in iron, this cast iron skillet can increase your iron intake—if used when cooking—by roughly 20% and it's smoother than non-stick cookware. How can you go wrong? Take a look.
16. Pots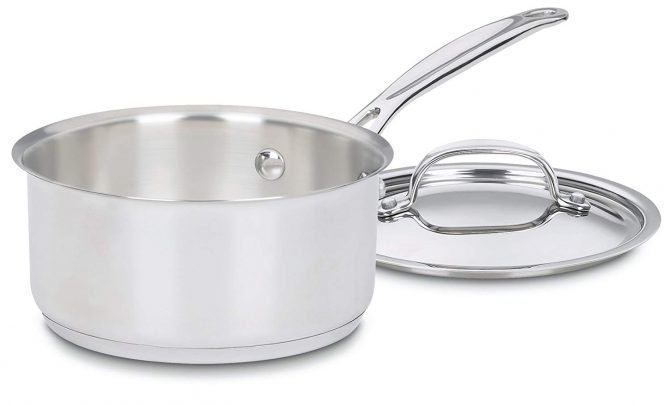 Choose a large enough pot that will cook all the food you want to prep. You don't want to be doing the same thing over and over just to get the same results. Do it all at once with ONE pot. Take a look.
17. Wok Pan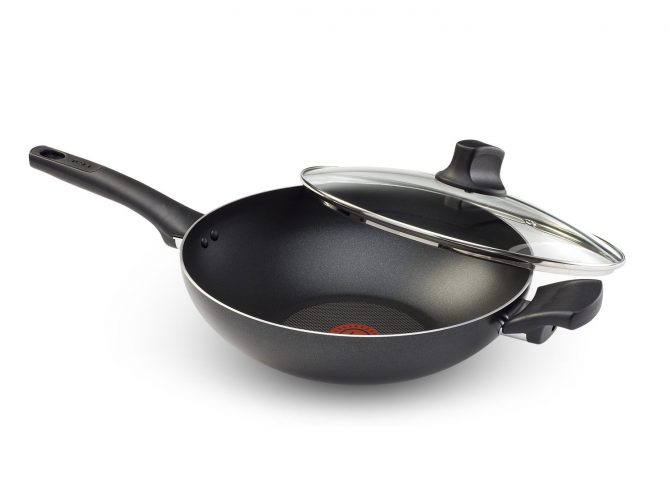 Want to stay healthy? Try your hand at a stir fry. Stir-frying is time efficient and, if you use a large wok pan, allows you to add more ingredients for longer meal prep. Experiment with different sauces and find your new favourite! Take a look.
18. Silicone Baking Mat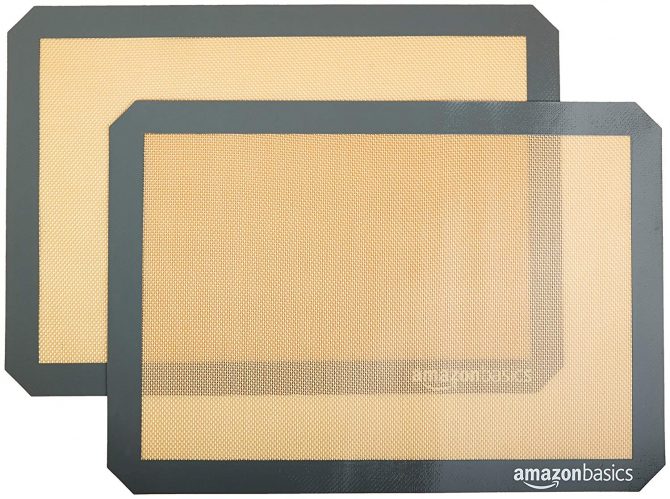 Have you tried to bake without a nonstick oil, spray, or parchment paper? Check out these baking mats to keep your baking convenient and non-messy! Take a look.
19. Kitchen Scale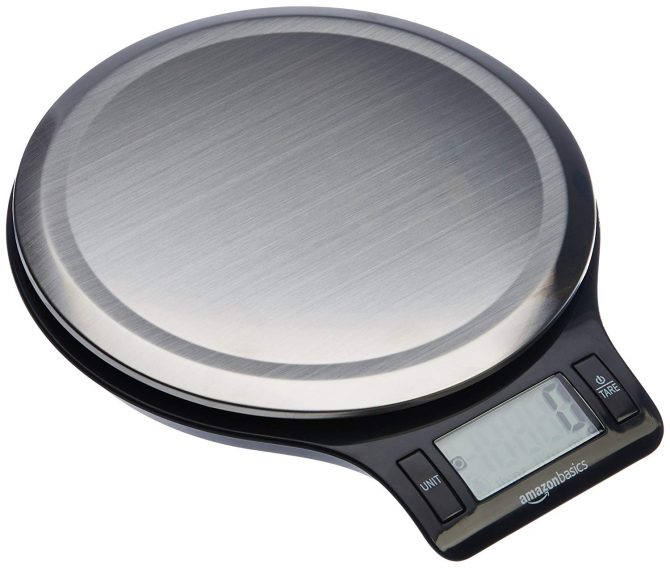 Measure out your meal prep portions in seconds with a digital kitchen scale. Take a look.
20. Blender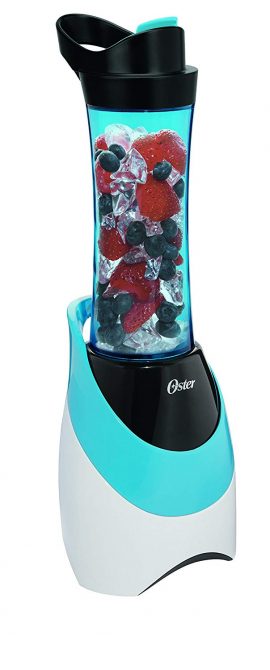 Prep tomorrow morning's smoothie today. Combine items that can stay at fridge temp—without blending—and store it in the fridge until morning. It eliminates an extra step when you're rushing out the door! Take a look.
21. Rice + Pressure Cooker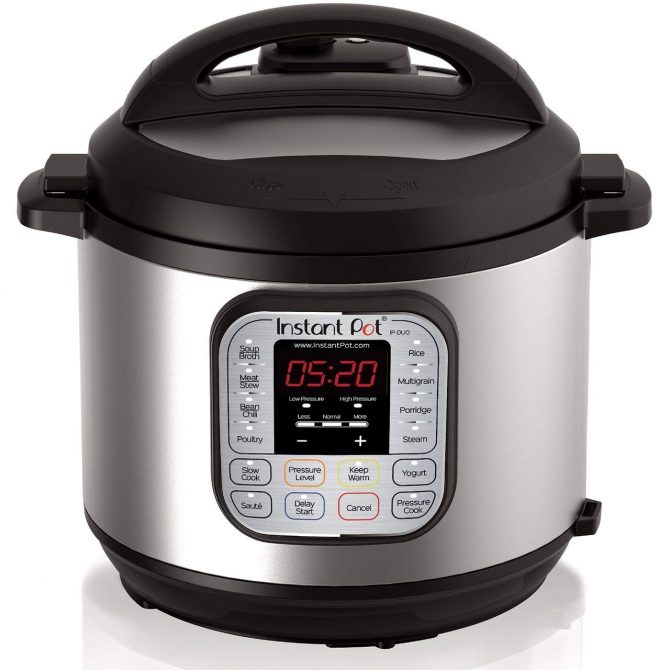 Cook healthy—fast! Whether you need to steam veggies or cook rice, this has you covered! These cookers combine 7 kitchen appliances into one. Instant Pot has a pressure cooker, slow cooker, rice cooker, steamer, sauté, a yogurt maker and warmer to prep your dishes 70% faster! This is a simple way to put together a delicious meal that could last you up to a week. Take a look.
22. Cooking Thermometer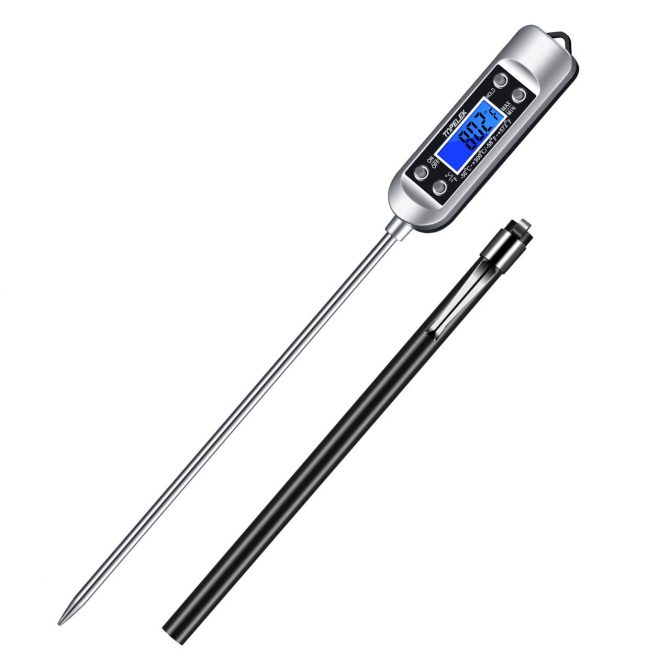 Get the right temperature all the time with this device. It's cost effective and you'll never worry about overcooking or undercooking your meat again! Take a look.
23. Reusable Mesh Produce Bags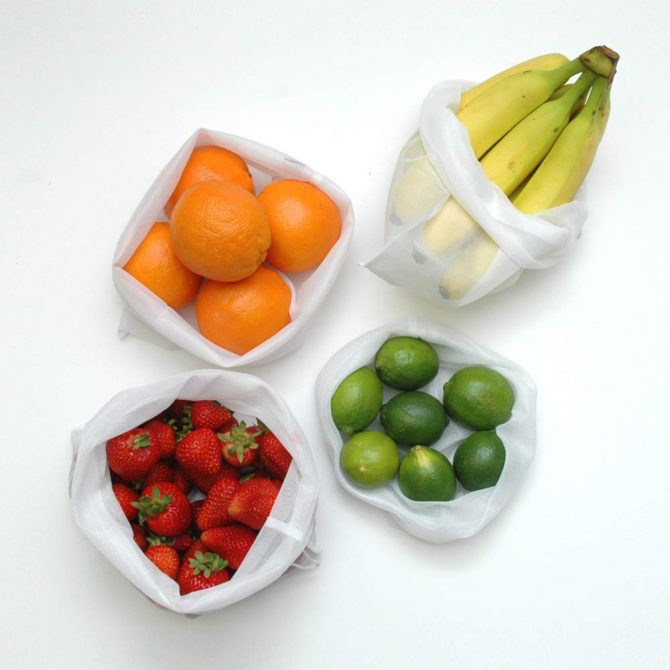 Wash and reuse these transparent, lightweight produce bags when you travel to and from the grocery store. Not only do they make buying produce easy, but you don't have to hurt the environment to do it! Take a look.
24. Vacuum Sealed Storage Bags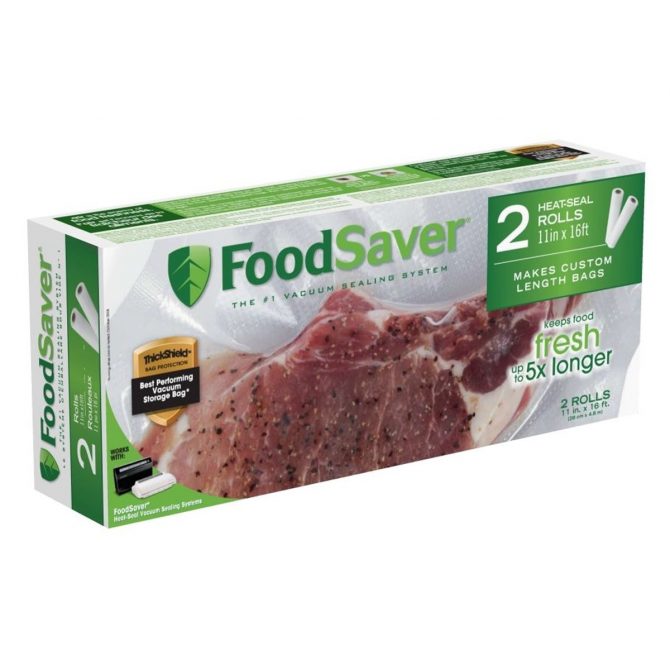 Keep your food fresh and away from freezer burn with these foodsavers—vacuum sealed storage bags. They're good for the freezer and fridge so you can use them whenever! Take a look.
25. Vacuum Sealer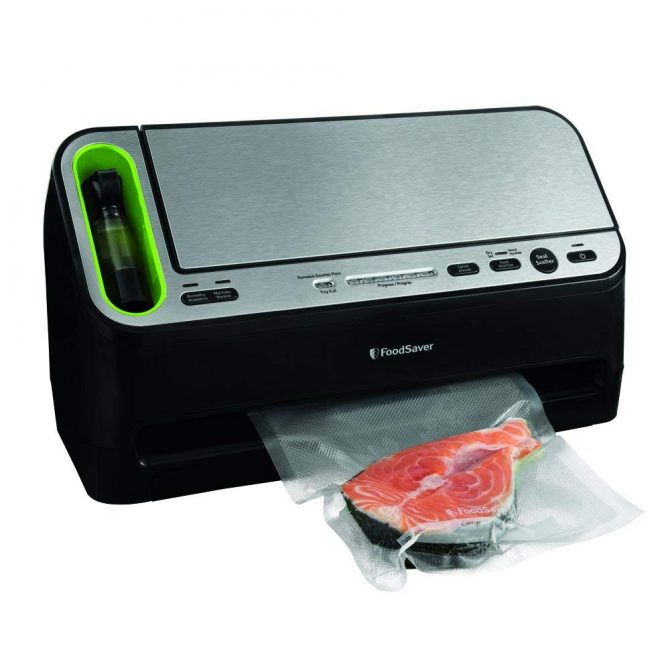 Make sure your food is sealed right. An automatic sealer can keep food up to 5x longer and this one comes with roll-in storage. Take a look.
26. Mixing Bowls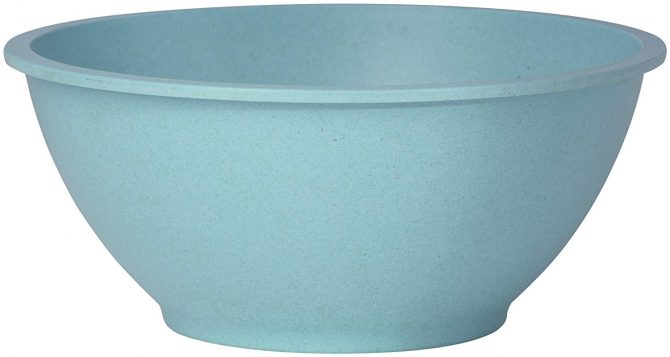 Bowls are a necessity when you have to mix things up, especially when it comes to salads. As you meal prep, you may notice that you require more than one bowl at a time. Get ahead by buying them in a pack! Take a look.
27. Reusable Grocery Bags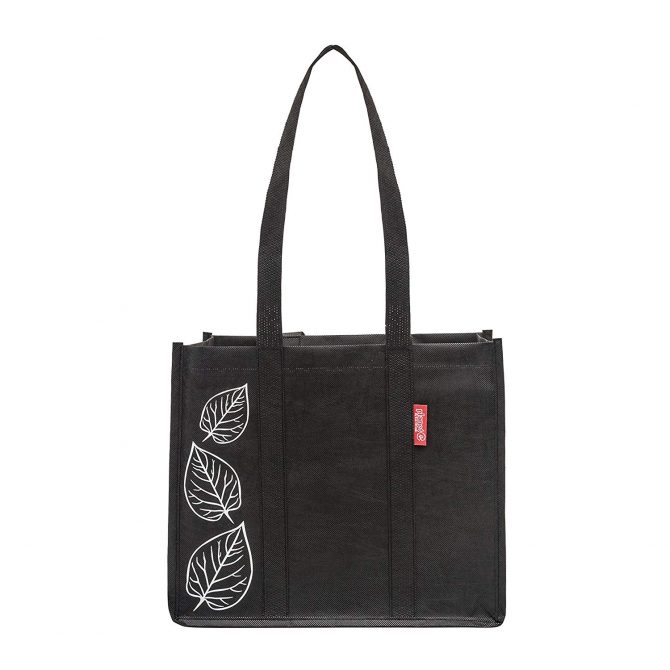 Have some shopping to do? Don't forget to bring your own bags! Take a look.
28. Dash Rapid Egg Cooker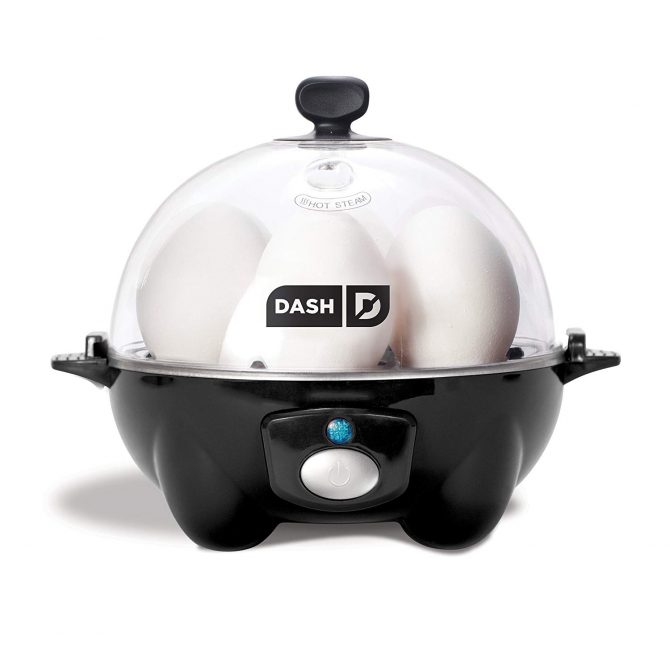 Hard-boiled eggs are perfect for meal prep! You can put them in salads, eat them for breakfast, or have them as a snack. In under 10 minutes, 6 eggs will be ready for your next few meals with this quick cooker. Take a look.
29. Seasonings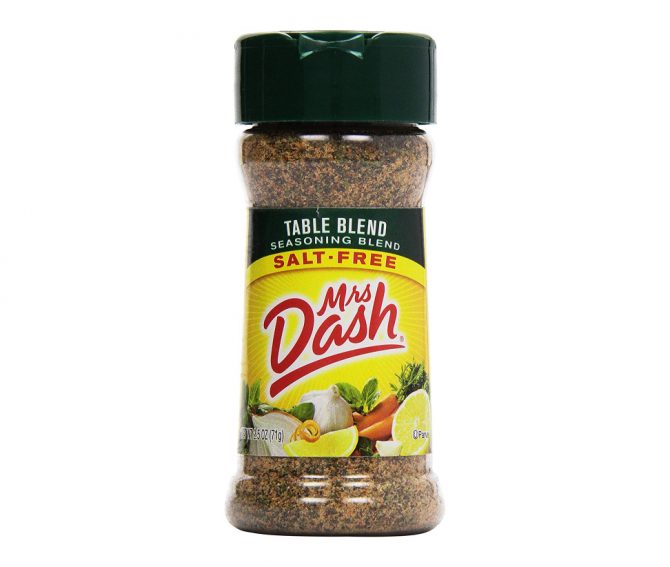 Don't forget to add a little spice to your life! Most meal preppers use seasonings to add something extra to their packed lunches, so they don't eat the exact same thing over and over. Make your meals fun and tasty! Take a look.
30. Food Processor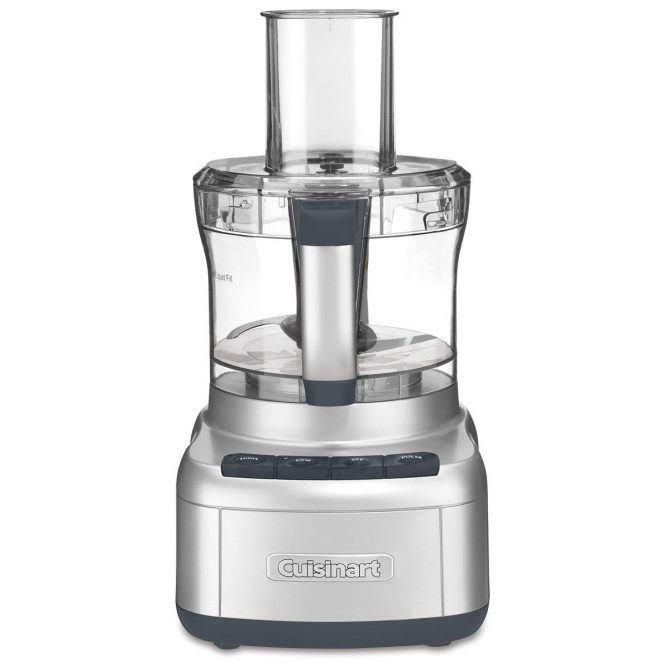 You're a chump if you're spending time chopping veggies. Food processors do the work for you, so if you like eating healthy, this might be worth the investment. Keep in mind that this is on the more expensive side. Take a look.
With healthier new year's resolutions underway, it's the perfect time to discover the benefits of meal prep! Pick up some, if not all, of these items to get started. If you're uncertain about the process, check out Meal Prep 101 for strategies and tips!
Do you have it
checklist: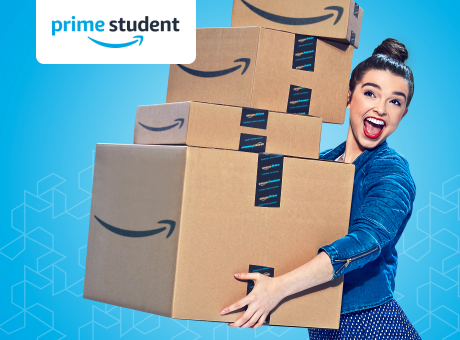 Giveaways
50% Off Amazon Prime Student