Your recap of some of the biggest student news stories that you may have missed this September.
Going back to school can easily take all of your focus, but this time of year also means a lot is going on all over the country.
Students and professors got into all sorts of newsworthy shenanigans, protests, partying, and social media activity this month. Here's your quick-hit guide to some of the student news stories that went down.
A Professor Accidentally Plays Porn in Front of His Class
Yikes.
You know that super embarrassing moment from your past that randomly creeps into your mind at night? You can feel a little better about yourself because this is probably worse.
As a morning lecture was about to start, this psychology professor at UTSC shared his screen with the 500 person class, only to find out he hadn't closed a certain adult video he'd been looking at. Of course, this immediately spread like wildfire online, with reactions ranging from laughter to shock to mortification.
We're not going to actually post the very NSFW video of the event in question here. Just trust us, this is as cringe as you think it is.
Some have asserted that it was a stunt as part of his class, but in the absence of any official statement, we'll just have to wonder what really happened.
Speaking of sex…
Ontario Students Are Walking Out to Protest the
New

Old Sex Ed Curriculum
Even if you're not in Ontario, you've probably heard about the very dumb move by the Conservative government to turn the clock back on sex ed. To be specific, they're re-implementing the use of a curriculum last updated in 1998!
This is under the guise of putting parents first, but shouldn't something as essential as sex ed put students first? They must figure that not talking about sex means no one will ever have it. Because we all know how well that works…
Thankfully, Ontario students have not taken this lying down. In cities across the province, from Ottawa to Stratford to Niagara Falls to Toronto, there have been numerous student walkouts in protest of the changes.
Whether these students are actually pissed about the removal of topics like social media, consent, and sexting, or they just wanted to get out of class, they still deserve a shoutout for taking a stand.
Western's Fake Homecoming Gets Wild
Now for a protest of a different sort. UWO students weren't feeling their administration's decision to push back Homecoming closer to midterms in a not-so-subtle attempt to curb partying. Their solution? Just hold a fake homecoming on the original weekend, instead.
While police initially attempted to control the massive street partying on Broughdale, they were quickly overwhelmed. The resulting rager was over 20,000 strong and resulted in dozens of students going to the hospital and hundreds of fines handed out.
Residents are angry that their taxes had to pay for all the extra police, the school's angry that things still got out of control, and students are angry that their homecoming got messed with in the first place.
Regardless of how you feel about this kind of partying at universities, it's pretty clear that the more the school tries to force the issue, the harder the students are going to rebel against it. Looks like they'll have to try a new solution next year or face an even bigger FoCo.
Toronto High Schools Un-Ban Social Media
After a temporary ban, the TDSB has reinstated the use of Instagram, Netflix, and Snapchat in high schools.
The school board had discovered that over 20% of the daily usage of their WiFi was going solely to Snapchat, Instagram, and Netflix. The internet got so bad that it made it difficult for the staff to even do their jobs.
The solution was to upgrade the networks and temporarily ban the sites (even for teachers and official accounts) until the upgrade was complete. Of course, this short project took a lot longer than expected. Now, a new network means more bandwidth for everyone so social media is back on the menu.
Are people really watching Netflix in class, though?
A lot more went down last month. Still, hopefully you now feel a little more caught up on all the hottest Canadian student news stories of late.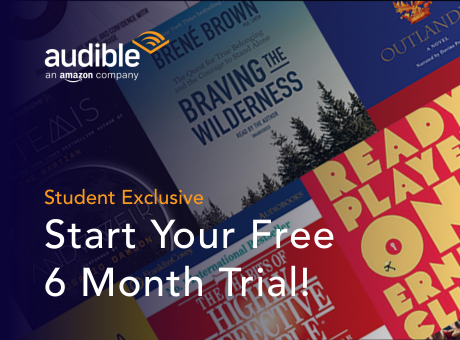 Giveaways
Stories That Surround You