There is no shortage of advice on why creating a personal brand can be a valuable component in your career. A personal brand can help position you as a thought leader in your industry, differentiate you from the competition, and attract opportunities.
Personal branding has personally helped me build my reputation in the marketing industry, and it's one of the biggest things I emphasize to people who are looking for new opportunities to take their career to the next level. My professional website has gotten me in front of senior level executives, provided me with new freelance opportunities, and helped me get noticed as a professional.
Why Is Personal Branding Important?
Personal branding is so critical in today's competitive workforce, especially in industries related to business, but the biggest component of personal branding is making sure you are telling a compelling story to your audience. How is your story being told and how is it being perceived? And how you tell your story is all part of building an effective personal brand that stands out.
How Do I Build My Personal Brand?
For starters, you want to ensure that you a) know your audience, and b) choose the right tools for promoting your personal brand. With any great branding, knowing the audience that you are trying to reach is critical. Figure out who you want to target with your brand. Is it potential job recruiters? Other people in your industry? Both?
Next, determine which tools would be best to use for displaying your personal brand. For example, I have my professional website, and I use Twitter and LinkedIn as complimentary channels to further promote my brand. However, given that I am in a business-related field, the tools that work for me may not be as effective for you. For example, someone who is in a creative or arts related field may find a tool like Instagram a great option for visually displaying their brand and work.
The 7 Questions You Need To Answer
When writing the narrative of your personal brand, remember that it's YOU who this story is about. Start developing what you want your personal brand's story to be by asking yourself some of the following questions:
Describe the path you took to get to the place you are at today?
What inspired you to pursue a career in this industry?
What values do you hold close to you in terms of work and future/current opportunities?
How is your product or service different than others?
What sets you apart in your industry?
Outside of work, how do you respond to the question: "What do you do for a living?"
Who is your ideal audience?
4 Considerations You Need To Make
Once you've answered these questions and better understand how you perceive yourself and what you have to offer, you can start thinking about the wording of your brand's story. Think of what an "About Me" section would look like. To incorporate your target audience in this thought process, consider:
What people are talking about in the industry?
What are their wants and needs in your area of expertise? Is there an evident gap?
What role can your personal brand play in their lives?
What already exists out there and how can you set yourself apart from them?
When you've taken the time to understand the narrative of your personal brand, you'll be more successful in the next steps of actually creating and implementing your personal brand, a brand that now has a purpose and a compelling narrative.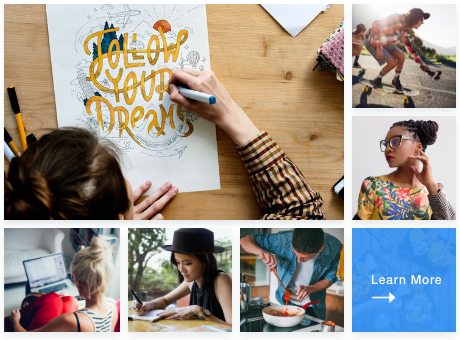 Opportunities
Are you a content creator? We want to connect you with brands you love!