Two 20-year-old students from Ottawa just launched an app which lets you capture 3D pictures on your smartphone.
You read that right. A couple of local boys have found a way to turn their hobbies into a working app that's currently in the app store. Even better, the app, FILM3D, is pretty damn cool. Find out how they worked together to use their passions for coding and photography to develop this groundbreaking new app.
A 3D Photo? I Don't Get It
If a picture says 1000 words, does that mean a 3D picture says 3000?
With no special equipment or costs, FILM3D allows users to take a 3D photo and share it in seconds. This process used to require some massive and expensive equipment back in the day, but now it's easy enough for your grandparents to manage.
The app works by taking a sliding picture from left to right. You then choose a focal point that remains in the middle while the rest of the image swivels. The app then stitches the photos together to mimic old 3D camera technology (as opposed to other similar apps that instead play the image like a looping video).
The Men Behind the Curtain
Of course, we wouldn't be covering any of this if the app creators weren't a couple of Canadian students.
Abdou Sarr and Mo Alissa have been friends since high school, which probably explains how they could spend up to 80 hours a week on the app together in a room at Carleton University, all while balancing their own academic studies and side gigs.
They're also no strangers to success. Abdou launched the successful relaxation app Celestial when he was only 17 and Mo keeps busy photographing famous rappers like ASAP Rocky, Travis Scott, and Post Malone. It's a safe bet that FILM3D is just going to be another stop along the road for both of these guys.
Try it for Yourself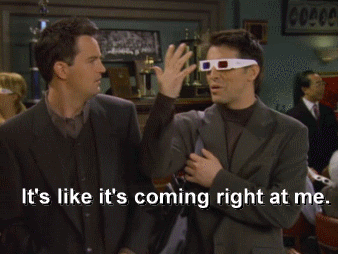 You can join the "FILM3D family" right now. If you've got an iPhone, the app is already available (with an android version on the way).
Rather than a replacement for Instagram or Snapchat, they're positioning FILM3D as a creative tool to enhance the user experience on those apps, complete with their own custom-built filters as a way to personalize photos (and monetize the app).
Keep an eye on their social media as they've been slowly rolling out their launch with the help of a number of big photographers using the app.
Make Your Hobby Your Job
Look at where this whole journey began. These two students were inspired by seeing 3D images more frequently in music videos and thought it was cool.
From there, they took their hobbies of coding and photography and combined them to turn them into a legitimate business. This is something we've heard over and over again and we'll keep banging the drum to encourage you to find a way to turn your passion into your profession.
They did it all super quiet too, Mo joked that his mom didn't even know what he's been up to. Well, now the whole world knows, Mo.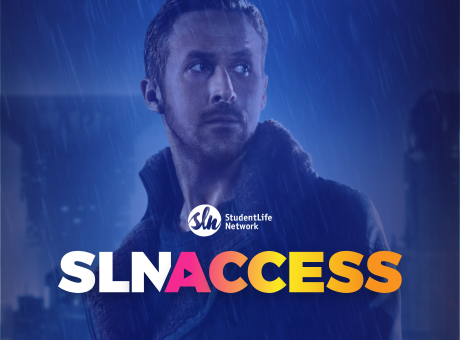 Giveaways
We Saved You Seats