George Brown College is introducing Canada's first full-time certificate program in blockchain technology.
Are you a tech genius? Even if you aren't, it doesn't take much to recognize that a field estimated to have as many as 100,000 Canadian jobs in it by 2024 might be a good industry to learn some skills in.
WTF is Blockchain?
Blockchains are "digital, decentralized ledgers that record transactions shared among many people." That's computer talk for: a type of secure digital record that protects data and makes it easy to track.
If blockchain develops as planned, it could eventually replace the cloud as the preferred method of safe, bulk storage. More notably, if it takes off, this is a field with practical applications in business, healthcare, finance, retail, and more.
It's also a profession that's currently in incredibly high demand for employees, as there are very few qualified Canadian workers.
You Could Be the Next Blockchain Expert, Seriously
George Brown is trying to get in on the ground floor of the blockchain revolution with a brand new course.
One of the best parts of taking classes like these is that the teaching method is always on the cutting edge. You're not going to learn about the newest tech development in the world by sitting and listening to someone talk at hundreds of you in a lecture hall for hours on end.
The course will consist of 20 students receiving close to 20 hours of study a week over a 26 week time period. For three semesters, they'll learn about using blockchain technology and "designing and implementing decentralized applications" (whatever that means).
It's always exciting to see schools adapting to the changing world around them with courses like this. And considering the whole endeavour was started with help from industry pros, the course is probably legit.
Canada's Got (Blockchain) Talent
Ultimately, this is more than a class, it's basically a real life version of Canada's Got (Blockchain) Talent. This program will effectively function, in part, as a talent search. The biggest obstacle to blockchain development in Canada is simply that there aren't enough qualified people to work in the field.
Schools like MIT and Princeton are already in the game of sourcing talent stateside, now it's time for Canada to become a bigger player in blockchain, with its first full-time certificate program.
Interested? This is your chance to get involved. Before you know it, you could be a Blockchainer (that's definitely what the job title is).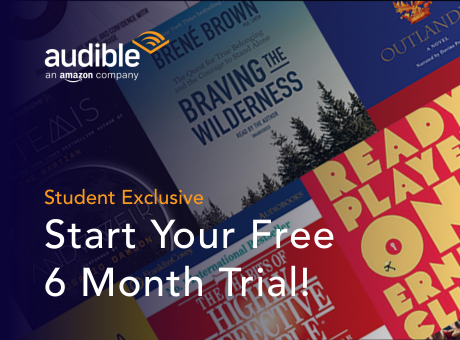 Giveaways
Listening is the New Reading