Post-secondary is a great time to gain some serious knowledge about your field of interest, but you're also paying a ton of money for your education, so you should probably leverage the opportunity to get as much as you can out of the experience. So many students go to class and leave, forgetting about all the opportunities for career and personal growth that their institution provides. There are so many people to talk to, activities to participate in, and things to do to help you stand out and get the most bang for your buck.
So, if you want to stand out from the crowd and get the most out of your education, keep reading! These are things I've personally implemented in my post-secondary career that have truly made a difference in my performance and overall satisfaction at university.
1. Introduce Yourself to Profs
This tip is life-changing. It requires you to get out of your comfort zone a little bit, especially if you're an introvert, but it really goes a long way. After each course's first class of the semester, try to approach the professor, introduce yourself to them, and mention one thing you found really interesting about the class. If you researched them, you can also tell them why you're interested in their work, or why you're looking forward to their class. That one discussion alone allows the professor to see you differently- you are no longer one of hundreds.
You could potentially become their go-to person if they have any questions, or it could also be the start of a professional relationship, especially if you're interested in their research work and would like to work with them in future terms. Professors love to see when their students are excited and eager to learn, and will not forget your gesture. Plus, you'll get to connect with industry leaders and understand more about what they do.
2. Read Your Emails
I cannot stress this enough. So many students don't check their school e-mails regularly because of all the seemingly useless, announcements there. But I promise you that amongst the trash, there is some gold. There are often emails about scholarships, networking events, quick surveys that reward you with free gift cards, and so much more. If you check your email regularly, you will occasionally find some great opportunities for yourself. This tip alone is the best way to leverage your institution's resources, as universities and colleges circulate most of their information through email.
3. Speak Up
Many post-secondary institutions really care what their students think, so if there is something going out that you'd like the university to address, make your voice heard. This can range from a project deadline being too rushed, in which case you could voice your opinion to the class representative, or it could be a larger administrative issue. Whatever it may be, don't be afraid to send an email to someone involved in that specific department and make your voice heard. You might be surprised how much of an impact it could have.
4. Network Like Your Life Depends on It
Universities and colleges always have things going on, whether they be symposiums, events, guest lectures, or something else entirely. Make time to attend some events you find interesting and talk to people about shared passions. Apart from attending events, don't be scared to message upper years, TAs, or profs that have worked on projects or at companies you admire. Many universities/colleges are home to some really incredible professors doing cutting-edge research, and you have access to those people! If asking to meet them for coffee or virtually is too much too quickly for you, simply ask them some questions over email. You can learn an incredible amount from those who have been in your shoes and are now years ahead. Plus, people love helping students. Creating connections is the best way to move forward in your career.
5. Get Involved in Extracurriculars
This seems like an obvious piece of advice, but it's unbelievable how much you can get out of clubs/societies. Here's the thing: many extracurriculars really need people, so getting a role, while it might need more effort for larger clubs, is doable. Second, extracurriculars are one of the best ways to grow your knowledge in things outside of the classroom. For example, if you're interested in marketing/strategy, you might want to apply to be part of a club's advertising team. Participating in competitions is also incredibly valuable. Having non-academic projects on your resume is very attractive to employers and comes in handy when looking for internships.
There you have it. If you follow these tips, you will truly get the most out of your education and be able to leave with a handful of resources, connections, and skills that will benefit you for years to come. Good luck!
READ MORE: 10 Things No One Tells You About Post-Secondary Life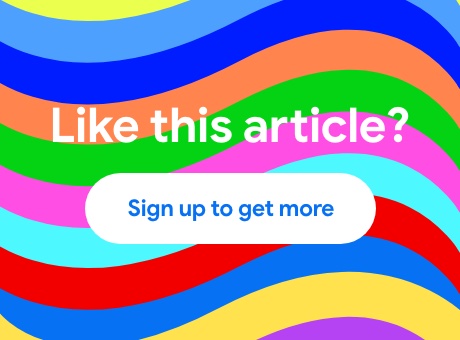 Student Life Network
Get more help with all things school