Don't settle for one contest entry when you could have hundreds.
You really can rack up hundreds (even thousands) of entries to give yourself the best odds possible of winning Canada's Luckiest Student and the life-changing bundle of student life upgrades and prizes. Because you never know where that single winning entry might come from.
✅ $20,000 for school
✅ Free groceries for a year
✅ New phone
✅ Trip for 2 to Europe
✅ Free rent for a year
✅ More prizes to come
If you're looking for any way to boost your chances of winning the $50,000+ prize bundle in Canada's Luckiest Student, you're in the right place.
1. Open a CIBC Student Account
Firstly, this one's a no-brainer. Not only will you double (yes, double) every single entry you've earned so far, but you'll also double all additional entries you earn from here on out.
On top of that, opening a CIBC student bank account, credit card, or line of credit as an SLN member also automatically enters you in the Full Ride giveaway for a chance to win $35,000 for tuition. In summary, that's extra entries, a bonus contest, and a trusted student banking product. Could be a win-win-win for you.
2. Refer a Friend (Or a Lot of Friends)
Unlock exclusive bonus rewards by referring friends, family members, and classmates to also enter Canada's Luckiest Student. The more new students you refer, the more bonus content you'll unlock, starting with 100 extra entries for a single referral!
But you don't have to stop there, keep referring to unlock instant prizes like pizzas and gift cards and qualify for exclusive chances to win prizes like a new iPhone and iPad. Get started by finding your unique referral link here.
3. Find Codes in the SLN Newsletter
Did you know there's an extra entry code at the bottom of every SLN newsletter? So, if you haven't been keeping up every week, now's the time to start. After that, don't forget to dig back through your inbox to find as many past newsletter codes as you can.
4. Complete Everything in Your Feed
We mean everything! Add the prizes, claim every offer, and visit every page. Not only will you rack up the entries, but you might also find some other good stuff that you missed. You can go to your feed right now by clicking here.
Once you've done everything on this list, there's nothing left to do but keep checking your feed often for new prizes, offers, and opportunities to earn extra entries. Good luck!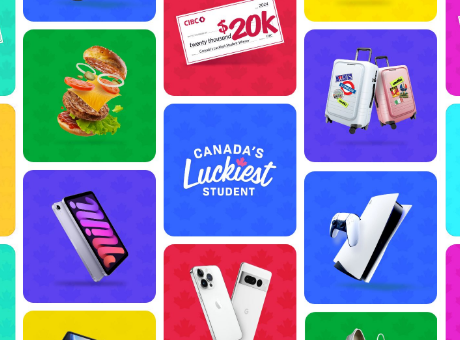 Giveaways
Boost your chances to win it all!