When you're in Grade 12, it seems like there are millions of programs at millions of schools, each offering unique, appealing benefits – trust me, I know how overwhelming it can be! Two years ago, when I was in my senior year of high school, I chose the University of Toronto (St. George Campus), and there were three key factors that influenced this decision.
1. Scholarship availability
For many students, the amount of money an institution offers is a very important factor to consider when choosing a school or program. During my senior year, the scholarship offers from the schools I applied to helped me decide on, and eventually commit to, the University of Toronto's downtown campus.
One thing I learned from comparing my offers was that oftentimes, the attractiveness of a scholarship is not solely determined by the amount of money it guarantees you. In fact, some schools offer unique scholarships that extend beyond financial compensation, guaranteeing you certain opportunities during your time at the university. 
This was one of the reasons I chose the University of Toronto's St. George Campus, as opposed to the Scarborough location. While the latter campus offered me a more generous scholarship, the former offered me more than just money – it offered me a program. Through the President's Scholarship of Excellence Program, in addition to a financial award, I was guaranteed a work-study job during my second year, a faculty mentor, and access to an international opportunity during my undergraduate career.
For me, it wasn't simply about the money. Access to these opportunities would make my undergraduate experience more rewarding and fulfilling, which was also really important to me. Every student has different priorities, and you have to weigh the pros and cons of your options. For this reason, it's so important to think about what you value the most, and what you hope to get out of your time at post-secondary. Most importantly, value no opinion more than your own.
2. POSt (Program of study)
The word POSt, meaning program of study, tends to strike fear into the hearts of many U of T students. Ironically, it was actually a very attractive factor to me that contributed to my ultimate decision.
At U of T, students in the Faculty of Arts and Science don't apply and receive acceptance into a specific major in their senior year. Instead, you apply to a "stream," through which you can explore your interests and take courses in a number of different fields. For example, during my first year in the Social Science stream, I took courses through the Munk School of Global Affairs' One Program, a physics course, a course on the science of human nature, economics, and even psychology.
The opportunity to explore my academic interests in first year was invaluable, and I knew in high school that I wanted that freedom during my first year of university. Because I explored so many different fields early on, I was able to make an informed decision on what major I wanted to pursue for the next three years of my life. 
In my experience, high school courses are not the best reflection of those disciplines at university. Sometimes, a subject you did not enjoy in high school could be one that you love in university. For this reason, applying to POSt at the end of first year was a great option for me. I spent a year exploring my interests, learning, and studying different things without commitment. In hindsight, if I had gone with a direct-entry program in high school, I would've always wondered whether I made the right decision choosing my program so early, and I'm super glad I chose U of T for this reason.
3. Choosing the right campus
I always knew I wanted to stay at home and go to school in downtown Toronto. Some of my friends always knew that they wanted to move out, live in residence, and experience a university town. Knowing what kind of experience you want is important when choosing a campus that works for you.
My advice is always to check out different campuses, speak to students at those schools, and feel out whether you could see yourself spending several years there. Things like social atmosphere, support systems, housing options, and expenses are all important factors that will contribute massively to your experience. Take the time to weigh your options and don't make a decision without knowing what you're committing to.
Deciding what to do and where to go after high school can be intimidating, but figuring out what's important to you in terms of scholarships, program structure, and campus environment is a great first step to making a decision that you're content with down the road. Good luck!
READ MORE: 4 Questions to Help You Decide if University Is for You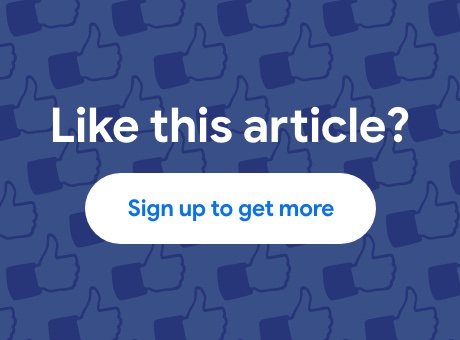 Student Life Network
Get more help with all things school