Having the right skills on your resume can be the key to landing that dream job you want after graduation. Most employers today want more than just a degree, so impressive skills can be the secret ingredient that shoots your resume to the top of the pile.
But how do you foster these coveted skills with a summer job?
Student Works is your shortcut to skilling up with the kind of pedigree that will serve you well across any industry you seek out. It's a unique summer job opportunity that will help you hone in on a specific skill set and empower you to learn by doing. By the end of the summer, you'll have a resume full of real skills with the experience to back them up. Just like that, your future will feel a lot more attainable.
1. Communication
Whether it's how you speak to people, how you listen, or how you write, everyone communicates on a daily basis, but it takes a special person to be a strong communicator. It's such a pervasive skill in so many careers but we often overlook it as it seems so basic. Learning how to listen to instructions from your mentors, convey information to your employees, and make sales to your leads are all huge ways to turn yourself into a more effective communicator.
2. Marketing
Considering there's a whole industry built around marketing, it's safe to say that there's value in learning how to do it. At its fundamental level, marketing is just being persuasive and convincing someone to do what you want. So whether it's leveraging social media to find leads or getting out in the world to find good employees, you'll have plenty of opportunities to sell yourself and your business in a variety of different ways.
3. Time Management
Unlock the secret to never falling behind in class again. Because just like school, your eventual workplace will likely also come with a busy schedule that you have to juggle. Learning how to manage your time effectively is a huge skill to have for almost any environment. Student Works is your crash course in time management, from organizing your business plan months in advance to getting new projects done on tight timelines.
4. Critical Thinking
Being able to solve problems on the fly is something that will help you in literally every facet of life. Learning how to run your own business is going to come with plenty of obstacles along the way, that said, it also comes with plenty of learning opportunities for leveraging the resources around you to create solutions. You might be surprised to find how much something so simple can help you stand out.
5. Teamwork
Who knew being good at group projects would be so important in the real world? Many jobs are done as part of a team and as such, you'll have to be good at working with others if you want to get anywhere. Communication, collaboration, and interpersonal skills all factor into being a good team player. As an operator with Student Works, you'll learn how to manage your employees, specifically how to motivate and coordinate them while turning them into a real team.
6. Responsibility
Being reliable and trustworthy are good qualities to have no matter what direction your future takes but it can be a bit odd to think of learning responsibility as a skill. Still, it takes practice to avoid making excuses or procrastinating and being able to own up to everything that happens under your watch, good or bad. You'll be responsible for your employees, your clients, and even your finances. It can seem daunting but you'll come out the other side more dependable for having had so many people rely on you.
7. Work Ethic
Student Works will demand a high level of perseverance and drive from you to succeed. The nature of the work will require you to develop a strong worth ethic if you want to overcome the various obstacles on the path of developing and implementing your business plan from start to finish. It may feel like a lot in the moment but getting used to going above and beyond will set you apart from everyone else, all the time.
If you see areas here that you'd love to improve on, Student Works can be a huge opportunity for you. Each one of these skills can greatly benefit your future career and this could be your chance to jumpstart any and all of them at a job you might not have thought about.
READ MORE: Who Is the Ideal Student Works Operator?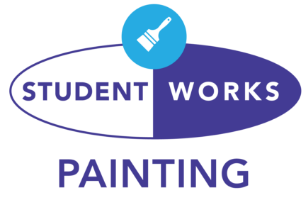 Student Works
Request more information about becoming an operator.