Have you heard about Student Works? It's an all-encompassing summer job program that will have you running your own business. This opportunity basically acts like rocket fuel for your future job prospects but…it's not for everyone. So, are you the right fit? Keep reading to find out.
Student Works typically meets with upwards of 7,000 students every year in order to fill available territories in Western Canada (BC, AB, SK, MB). But fewer than 150 of these students will actually be successful in winning the job and operating their own businesses over the summer, with some of those spots being occupied by past students returning.
Do you have what it takes to be selected? Here are some of the common traits found in a successful Student Works operator.
Eager to Learn
More than anything, an eagerness to learn makes for a strong Student Works operator. Fewer than 20% of their new operators have previous management or even painting experience. As such, the students who make the most of the experience are the ones willing to try anything and are excited to learn all facets of the business.
Looking to Skill Up Your Resume
You get what you put into Student Works. So if you're just going through the motions, you won't be successful in this role. But if you're actively trying to better yourself, put business experience on your resume, and open up future job prospects, you're going to have the opportunity to succeed.
Hard Worker
Student Works is upfront that this role demands a lot of you. It's for students who are self-driven and motivated by results. The kind of students who are truly committed to achieving their end goals. The process can absolutely be challenging at times but that just makes the rewards that much sweeter.
Strong Leader
Student Works is not something you do alone. You have employees relying on you and looking to you for guidance. That requires you to lead. Whether it's as a communicator, a team player, a social butterfly, or a motivator, you'll need leadership qualities if you want to have a team that succeeds when you're not around.
Wanting to Test Your Limits
You may think of yourself as a critical thinker but have you put yourself to the test in the real world? You may think you're good at managing time but have you given yourself clients, employees, and sales to run at the same time? If you're eager to find out, you're in luck.
Focused on the Future
Thousands of ordinary students have succeeded in these roles over the years. The truly successful ones were the students who recognized the opportunities for the future that this role offered. They saw it as a stepping stone to their dreams and a way to help them stand above the crowd, taking advantage of every opportunity Student Works presented as a result.
Does any of that sound like you? Then you ought to give Student Works a chance. Apply today to be considered for this year's program.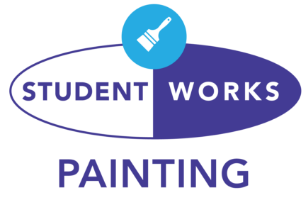 Student Works
Request more information about becoming an operator.