It's not too early—secure the summer job that gives you valuable skills and business experience with Student Works.
Yes, they're already hiring for next summer. It's truly never too early to work on securing your next job and taking steps towards your eventual career. This is the moment to act if you want to avoid graduating without a plan. (Or even heading into the summer without a plan).
If you don't want to settle for another boring summer job, it's already time for you to act.
This job is like a cheat code for your resume. No matter what you're studying, no matter what career path you plan on taking—this is the best shortcut to your career. Why does it start so early? Here's a timeline of how it'll all play out and why you need to get involved today if you're interested.
October-November
Info sessions and interviews are going down. Students like you are hearing about Student Works at their campuses and interested parties are putting their names in contention. It's up to you to show that you'd be a good bet to run your own business next summer.
December
Congrats, you made it! And unlike so many of your peers, your job hunting is already done for next summer. You can relax, devote yourself to your schoolwork, and get excited about the opportunity to come.
January
This is when it starts to feel real. Hands-on training begins and it's up to you to soak up as much of the incredible teachings as you can. Past operators share years of experience and show the path they took from Student Works to highly successful careers. It's an intense three-day session where you'll learn how to manage your business step-by-step, including recruiting, marketing, motivating employees, client relations, time management, and much more.
You'll also learn business philosophies, do exercises for setting goals, and take the first step on your Student Works journey. The days are long, the benefits are enormous, and the friendships you'll make are real. You're already eyeing the schedule to see when the follow-up training sessions are so you can take in even more.
February-March
The learning continues. You'll explore different marketing strategies, new sales techniques and through trial and error, figure out what works best for you. And yes, that means it's time to start actually knocking on doors and calling up homeowners. The weekends and free time you spend now to lay the foundation for your business are crucial to your eventual success.
But don't worry, you're not in this alone and the Business Launch Meeting you have with your mentor and District Manager will be key to planning all of this around your school schedule.
April
Meet up with your District Manager again and start preparing for your exciting and nerve-wracking first project. That means going over everything from client relationship management strategies to profitability. Then you've got to go out and act—hiring employees, making sales, and preparing for production. It's a push to be sure, but you're about to start reaping the benefits.
May
It's work season! That means getting your crew going and making sure they're trained and getting the job done. Plus, there's still marketing to find leads and then actually selling to them. Don't forget about setting up estimates either. You'll be bouncing between responsibilities and all of that work is causing your business to actually succeed. Before you know it, everyone's starting to actually make money and it's even kinda fun.
June
Keep on keeping on. You're in the thick of it now, spending your time recruiting, training, selling, doing estimates, solving problems, and of course, collecting cheques. It can be tough but that just makes the rewards so much sweeter.
July
You're starting to feel like a pro at this point. Delegation is becoming a lot easier and you find yourself more able to focus on big picture tasks. Don't look now but you're starting to resemble the kind of leader and entrepreneur you set out to be at the beginning of all this.
And of course, your summer wouldn't be complete without the bi-weekly events Student Works hosts to let loose. What will this month hold: go-karting, mini-golfing, dinner, axe throwing?
August
Finish up those last jobs and start reflecting on the summer. And start packing, of course. Why's that, you ask? As one of the top performers, you've been invited on the epic trip to Mexico with other top students!
September
You made it! It's been a long journey but it's time to celebrate all you've learned and accomplished. Get dressed up for the annual awards ceremony and boat cruise in Vancouver over the Labour Day long weekend.
Now relax for a little bit, it's too early to start thinking about next summer…or is it?
Ready to begin your own Student Works journey? Get the experience and skills employers will look for when you graduate by running your own business this summer.
READ MORE: Who Is the Ideal Student Works Operator?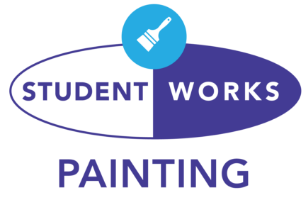 Student Works
Request more information about becoming an operator.