Student Works alumni represent an extremely successful group of driven individuals, involved in a wealth of diverse roles all over the world. It's no coincidence that people who once succeeded as Student Works operators are still succeeding today, operating in leadership roles and earning eye-popping salaries, all at a younger age than their peers. But who are these people, exactly?
They all got their start with Student Works, empowered to run their own businesses thanks to a crash course in entrepreneurship, guided by expert training and mentorship. Many graduates from the program have gone on to use what they learned and blasted off into making their dreams a reality.
We profiled four of the successful alumni to come out of Student Works, all of whom fast-tracked themselves to success. Their stories are just a few of hundreds just like them.
Glenn Ballman
The recently retired founder and CEO of Onvia represents the kind of success in business that so many in Student Works aspire to. Selling products and services for small business entrepreneurs, Onvia grew to astronomical heights and currently has a market capitalization of over $1 billion, with Glenn enjoying the majority of those shares.
Jeremy White
What started as a journey to San Jose, Costa Rica to start a coffee business turned into a career as a Regional Representative for Biwater, one of the top water resource management companies in the world. Now, Jeremy is busy negotiating multi-million dollar proposals with senior officials from South and Central American countries and bringing water to their cities.
Jeremy Kisner
After boldly approaching hazardous materials compliance firm 3E Company, Jeremy successfully pitched them on starting a sales agency to better market themselves. It was so successful that they were bought out and he was hired on as Director of Sales. Now, he heads an entire sales team, participates in strategic planning at a senior level, and travels the USA meeting Fortune 500 companies.
Andrew Gaughan
From lawyer to Director of Canada's largest gaming organization, the Ontario Jockey Club. Andrew combines his legal background with the skills he learned at Student Works to navigate strict government regulations while providing huge value to a $500 million a year business.
Across industries and careers, the skills and habits learned at Student Works can provide an invaluable foundation for any student's career journey, as evidenced by some of these out-of-this-world success stories.
Want yours to be the next Student Works success story? Apply today and see where this unique business opportunity will take you.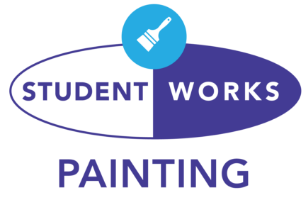 Student Works
Request more information about becoming an operator.