Here's how Sophie, Connor, and Joshua Renton launched the Touché Company in response to the COVID-19 pandemic. Their products are sold online and in select retail locations across Ontario.
Picture this. It's 2019. You're grocery shopping mask-less while gripping the handle of your shopping cart with your bare hands. There is no emergency sanitizer in your pocket. There are no "6 feet apart" stickers on the floor. You're impulsively touching every single avocado until you find the one of perfect ripeness. Life is simple.
But now it's 2021, and touching public surfaces with your hands is considered reckless behaviour. So, the Renton siblings have built an entire brand and platform around making your day-to-day activities safer. Not only do they sell a practical Touché Tool that can act as a door opener and stylus for those pesky, germ-filled elevator buttons, but they've recently launched their own line of sanitizing products.
Here's how the COVID-19 pandemic is influencing their career goals and current projects.
Can you tell us a little bit about yourselves?
We are three siblings from Oakville, Ontario attending Western, Queen's and Garth Webb Secondary School. We have always been very close and have always been the first to help each other with business and other endeavours throughout our lives. As well, we're an active family – the type of family that never stops moving and working towards achieving big goals.
Can you expand a bit on what you do and your inspiration behind it?
Touché Company came to be when the pandemic rocked life as we knew it. We knew we wanted to take the opportunity of all being together in our family home to work towards something great. Connor created the idea of Touche when he saw the sheer amount of waste disposable PPE products were having on our environment, so we began searching for a solution to the mass amount of masks and gloves that had begun to pollute our world.
We were all ecstatic to be working together as a family, as we knew we all had such different skills to bring to the table and the time to pour all of our time into creating a truly beneficial product with great customer service. The world was changing, and we didn't want to be left behind. So, we spent hours working towards our goal while doing our best to support the community. We began donating proceeds of our profit to Food Banks Canada, and donated as much product as we could to local schools and other communities. It has been amazing to see this develop and grow like it has over the last year. So far we have donated 4000 meals and 4000 PPE items to those in need.
How has COVID-19 impacted, inspired or influenced your business?
When lockdowns initially started, we noticed all of the masks, garbage, and other low-quality PPE products on the market which inspired us to make high-quality, premium, and socially responsible products.
It's been a challenging period. When the pandemic started, a lot of our earliest retailers were small mom-and-pop shops. As it continued, we noticed more and more retailers no longer answering emails. We then found out that nearly half of the business we once did business with, shut down for good. It was heartbreaking.
We started selling directly to the Facebook Marketplace, launched on Amazon, and landed Real Canadian Superstore, Fortinos, and Whole Foods as our first larger retailers. We are now in over 300 stores across Canada as well as multiple places online including Walmart, Best buy, and more!
What do you want Canadian students to know about your products?
The Touché Tool, our first product, started small and through multiple revisions and tweaks, we have refined the packaging and quality to where we initially envisioned it. We spent countless hours learning and growing to make our ideas even better than before, which came with some failures and some wins. It is so important to stick with it, and not to be afraid of learning whether that be from mistakes, failures, or simply time. Stick with what you believe in! It will be worth it in time.
What are you currently working on with Touché Company, and why do you feel it's particularly important given our current circumstances with the pandemic?
Our most recent product is our Sanitizing Hand Cream, aimed at soothing dry and chapped hands caused by an increase in handwashing recently. The Hand Cream both sanitizes and moisturizes with over 6 essential oils and other organic materials.
As for our original product, the Touché Tool, the sheer amount of PPE waste that has been flooding our ecosystem since the beginning of the pandemic was shocking to see. This product allows for an eco-friendly solution to avoid direct contact with surfaces as its self-cleaning technology allows for a simple, and effective way to interact with the outside world. Our goal is to create small, long-term solutions to pandemic life, by creating simpler yet eco-friendly and effective avenues to the way we live during this difficult time.
What have been your biggest challenges and your biggest wins with your products so far?
Our biggest challenge so far has been getting into big-box retail. There are many tough, and subtle nuances when dealing with large retailers. Navigating client and professional relationships have been a big but necessary learning curve for us as a team. It's all a learning process that helps us find efficiencies as we continue to grow.
What is your biggest pain point right now with Touché Company, and what kind of support do you need or would benefit from?
We are very strapped for working capital and have been struggling with continuing both the online business AND the retail business. We are actively looking for ways to move inventory faster. Retailers, wholesalers, property managers, and government officials are just some of the people we have approached recently.
If you'd like to support Touché Company, you can order their products and learn more about their initiatives through their website.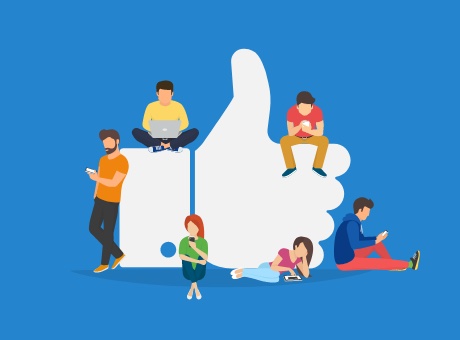 Student Life Network
More content for students