Dear First-Year Self,
This may be hard to take—and you'll probably roll your eyes as you read this—but I've been on the same boat as you. I've been through it all. I've stressed over the same silly things that you have and made the same old mistakes. So take heed as I offer you this advice, because I'm speaking from experience (and nothing is more reliable than experience).
Quit Stressing and Have Fun, Dammit
First things first: I get that studying is important. Heaven forbid you repeat a course, or redo a year, or flunk out of school altogether. But if you're stopping yourself from having fun, then you've got a problem on your hands. The older folks (e.g. our parents) say that college years are the best years of your life, and although you probably find it hard to see that, believe me when I say that they are.
So stop stressing so much. Getting a B versus an A+ isn't going to prevent you from getting a job upon graduation. In fact, most people don't give a shit about what your grades are when you graduate. Take some time for yourself, stay up late chatting with friends, and have so much fun that you go to sleep with a smile on your face—those are the things you're going to remember the most and the things that you'll regret skipping out on once all is said and done.
Put Your Friends First
Your friendships should take priority over relationships or flings. Don't throw away friends or cause drama over a date, because it's not going to be worth it. Your friends are the ones who keep you sane, and they're there when you just need someone to have shots with in your dorm room…or over a FaceTime call. When things go south, they can comfort you like nobody else can. They'll even remain by your side long after graduation! Getting a boyfriend or girlfriend takes a backseat to maintaining long-lasting friendships.
Take Advantage of School Resources
You probably don't realize all the services your school has made available to you, and you probably don't care to find out, either. But trust me when I say that you should take advantage of these services while they're free or low-cost to you. Even if you feel like a nerd attending info sessions or asking questions about student services, you won't regret it in the long run (and you'll probably be amazed at how much help is crammed under a single roof).
Realize This: Life is Expensive
You may be lucky enough to run off the Bank of Mom and Dad for school, but even if you are, pay attention to how much everything around you costs. When you graduate and are forced to pay your own bills, it's nice to understand what the cost of living really is. You may have quite a lot of disposable income as a student (if your parents are paying your bills, that is), but realize that when you start paying for everything yourself, the way you live is likely going to be scaled down a bit. And please don't ignore this because you think you'll be rolling in cash once you graduate. Entry-level salaries suck in most professions. You'll have to learn to live with less and be in control of your finances.
Editor's Note: Or you could just try to prove the haters wrong and win everything you need in Canada's Luckiest Student. Just saying…
Take Travel Opportunities (When It's Safe Again)
Once the world clears up a bit (fingers crossed), if you have the opportunity and ability to study abroad, do it! Don't even question if accumulating more debt is going to be worth it, because it will be (seriously). You may not be able to travel for years after you graduate. Look into studying and even working abroad—don't worry so much about leaving your friends behind for a short summer or semester, because travelling is going to teach you more about yourself and about life than anything else you'll do in post-secondary school. Take advantage of that and travel while you can (and when I say travel, I'm not talking about drinking in Miami for spring break).
Don't hold back on enjoying yourself. These really are the best years of your life, and although you may catch yourself saying, "I can't wait till I'm free from school!" you're going to miss these years so much once you're out in the real world. Take advantage of every opportunity, have the time of your life, and stop worrying so much about what could happen next. Happiness is not a destination, so take all the stops you need to smell the roses before you finish school. You'll thank yourself for it later.
Sincerely,
Your Future Self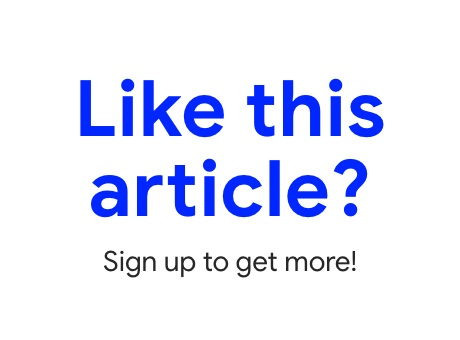 Student Life Network
Become a Student Life Network member today