Disclaimer: With grades coming in from tests and exams, it's the perfect time to revisit this article from a couple years ago. If you failed a test, don't worry! Even if you only skim this article, you can find some great advice by reading the bolded 'pro tips'.
Last year, my cousin Zoe—a first-year McMaster student—sent me a panicked text message. She was freaking out about failing her microeconomics midterm. Like most students who just experienced failure for the first time, she was feeling embarrassed, panicked and anxious AF. Basically, she wasn't sure what to do next.
I channelled my inner Yoda and helped her overcome her failure hangover by creating a simple plan of attack that I believe will help any student (much like yourself) overcome academic failure. I call this: The Failing Forward Framework. Why? Because I thought it sounded cool. Plus, alliteration!
Let's get started. Introducing The Failing Forward Framework.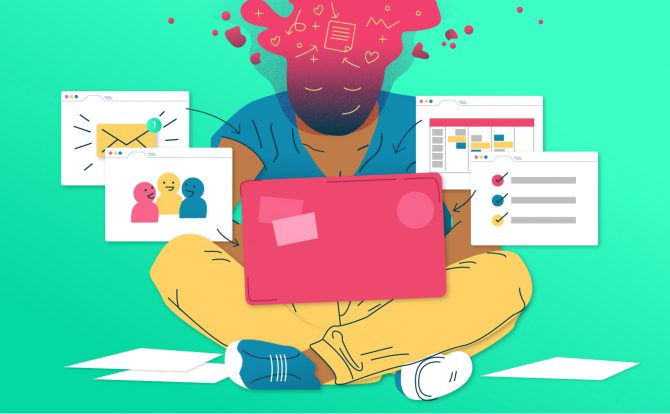 Meet With Your Prof (But Don't Waste Your Time).
I told Zoe to book a meeting with her prof ASAP Rocky. I know this may seem like obvious advice. But the secret sauce is how you come prepared to meet with your prof or the class TA. The mistake that I most often see is one that a lot of profs hate. That's when students show up and say, "I failed my midterm, please help me!" I told Zoe to avoid this approach.
Instead, you want to take the time to review your midterm and make notes ahead of time. Notes that showcase not only your thinking but also acknowledge where you struggled. By doing this, you're showing your professor that you actually give a shit and you're not just there to beg for a grade bump. You'll also save them time by clearly articulating your problem, and, in return, they can identify and strategize the best way to help.
Come prepared with notes and solutions, not just problems.
Plus, your prof can put a face to your name (that's important when they mark your next test) and you can start to build a meaningful relationship. In Zoe's case, her prof reviewed her notes and put her in touch with a great TA who helped her with step two of the Failing Forward Framework—your study habits.
Pro Tip: Communicate the problem with your prof before stepping into the meeting.
Send your prof or TA a quick bullet point agenda the day before your initial meeting to give them the chance to review your test and have resources ready to help you.
Copy and Paste Agenda Example:
Hi [insert teacher name],
I know you're busy, so I created a quick agenda to keep our meeting tomorrow focused and to help us collaborate more efficiently. Hope this helps you understand where I need to improve.
Quick Agenda:
→ Review my midterm and make notes for future help
→ Review my study habits and help me improve them
→ I would love your recommendations for tutors or a TA that can help me
Thanks so much for your time. Looking forward to your help tomorrow at 2 p.m.
[Sign-off]
Review and Adjust Your Study Habits.
I asked Zoe to walk me through how she studied for her midterm. Let's see if it stacks up with how you study. Zoe explained the following:
→ I lock myself in my dorm the night before the exam.
→ Skim the required reading.
→ Try a few practice questions.
→ Stay up late re-skimming while taking notes.
Sound familiar? Let's break down these common study 'misteaks' (see what I did there) that Zoe made when she was preparing for her midterm. And let's adjust for better study habits. It's important to realize that test prep is a process, not a last-minute sprint.
Give Yourself Time to Discover Your Knowledge Gaps.
When you cram, you're increasing your odds of failing exponentially. Let me explain. When you run into something you can't figure out (knowledge gap), you don't have time to problem solve it or get help. This caused Zoe a great deal of unnecessary stress. Give yourself more time!
Pause All Social Sites and Porn. Seriously.
These fun, but soul-sucking distractions are an addictive vice. I understand that seeing a notification icon on your phone is digital crack. But for every interruption or distraction, it can take 23 minutes and 15 seconds to get back to where you left off. If you have zero self-control, try these apps to shut off all notifications while you study: Self Control App + Freedom.
Basically, Netflix & Chill after you pass your midterm.
Surround Yourself With Problem Solvers.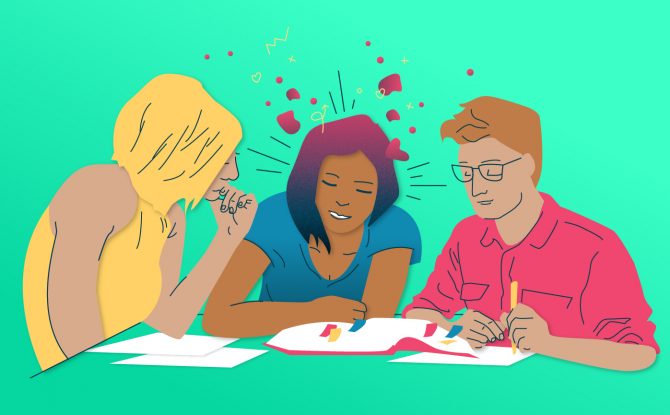 Study groups are incredibly helpful. I explained to Zoe that if she locks herself in her dorm, and isolates herself from her classmates, that she is missing a huge opportunity to learn from them. You will remember more when you actively participate in conversations versus merely studying. As you talk to your group, you're teaching them as well as yourself.
Actively Read. Make Notes. Summarize. Share.
When you sit down to actually start the studying process. Your goal shouldn't be to reinforce what you already know. It should be to discover what you don't know.
You should be actively reading, not skimming. That means as you read, you should be;
→ Tabbing your pages.
→ Writing notes.
→ Jotting questions.
→ Summarizing sections.
That way, you identify problems fast and spend less time trying to solve everything yourself. You can then turn to the group or your TA to get you to a solution faster.
Pro Tip: Use a notes tool that can make collaborating with study partners easier
Apps like Evernote, Google Docs, or Dropbox Paper allow for you to capture your thoughts, notes, and questions as you read and study. If you have a study group, you can all easily compare your notes, but, more importantly, you can help solve each other's knowledge gaps. Give it a shot.
Mock Testing and Modules.
This is about learning and understanding, not memorizing. After you've actively read, put your knowledge to practice with modules and questions. Doing this will help you clearly identify what you either know or don't know about the material: a.k.a identifying exactly what you need to spend more time with.
Once again, get your friends to participate. Compare answers and teach each other. Or, book more TA or prof time.
As long as you can identify what you don't know, you're making progress.
Pro Tip: Utilize free programs that can help you test your knowledge
Check out Quizlet. It's a free online study module site. It's very helpful for quick mock testing.
Get More Sleep. Period.
That's it. Sleep more. Stop pulling all-nighters. It's super unhealthy and not a badge of honour. It doesn't mean you're a hard worker, it means you don't know how to study properly. Your grades, health, and progress will suffer. Sorry for switching from Yoda to an asshole, but this is important.
Pro Tip: Sleep.
Read Katherine's article about tips for better sleep and better health.
This Story Has a Happy Ending.
I'm pleased to report that Zoe passed microeconomics and built a great relationship with her classmates, prof, and her TA. She was pumped to share her story with you and hopes it will help.
If you want to dive deeper on any of the points I've shared or want to tell me you hate this article, you can hit me at stephen.sills@studentlifenetwork.com. I love hearing from students on what's working and not working so we can create better resources.
Key Article Takeaways:
→ Make notes for your prof to save you both time as you problem solve.
→ Send a quick agenda before the meeting.
→ Give yourself more problem-solving time.
→ Actively read and make notes—don't skim.
→ Build a study group or a relationship with TA.
→ Sleep. No more all-nighters.
More Study Resources for the Keeners.
The best study videos on YouTube.
And a Free App.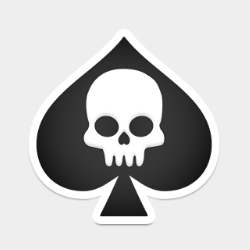 Self Control is an app designed to shut off notifications for a specific amount of time. Like when you're studying and don't want to get distracted.
So you failed a test? Don't let that get you down. Follow The Failing Forward Framework and you'll be okay.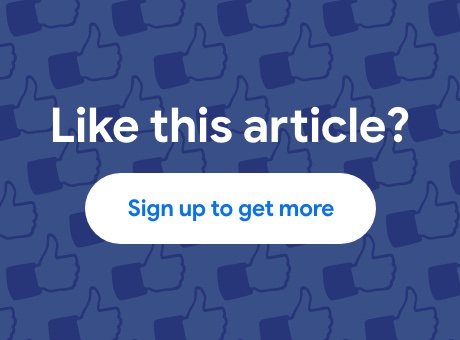 Student Life Network
More top resources just for students