Discover how Zack Kembar went from disorganized and unmotivated student to having a career in finance at Goldman Sachs.
If you're planning for a successful career in finance, you might want to listen to the Leaders of Tomorrow podcast. It's where you can find insider tips and interviews from the 8-figure Student Works Management Program to help you realize your potential and succeed in your dream career.
We recently checked out a must-listen episode for students particularly interested in finance. You can listen now or keep reading for a recap with some advice on how to pursue a successful career in finance.
From Student Works Painting to VP at Goldman Sachs…the Key Success Factors That Helped Me Along the Way With Zack Kembar
For this podcast episode, Student Works Management Program head coach Chris Thomson interviews Zack Kembar, Managing Director, Burke Norris Investments. Like so many other success stories that come from Student Works, Zack started out as a laidback and disorganized student. By his own admission, he was more focused on enjoying his time at Western University than anything else.
Enter: Student Works. Everything changed when Zack landed a position managing a team of 20 with Student Works. Over the course of this formative summer, he picked up invaluable lessons in organization, persistence, and time management. It was these essential habits that led him to his first job at none other than Goldman Sachs.
Zack graduated during the recession and job hunting was not what he hoped for. So, he switched gears and travelled abroad, hoping to find an inroad for the field of investment banking. In spite of the world, in spite of a lack of a business degree, in spite of having zero prior experience—Zack got hired at Goldman Sachs. He landed in the exact niche he was interested in and devoted himself fully to it. But how did he get in the door? You'll have to listen for insights on his aggressive form of networking.
As a junior-level Goldman Sachs employee in Tokyo, his dedication was evidenced by him staying with a local family in order to learn Japanese. His perseverance paid off as he eventually rose up to VP, Equity Derivatives.
He followed this role up with positions as Managing Director with Deutsche Bank in New York and worked with BNP Paribas in Tokyo and Capstone Investment Advisors in Singapore. Currently, he works as Managing Director of Burke Norris Investments in Toronto.
There are a few specific factors Zack mentions as critical to his successes (which also just so happen to be critical elements from Student Works). The first is the importance of building your sales skills as that persuasive ability can help in all facets of life. Additionally, he mentions that always having a full sales pipeline will help you pivot when things aren't going as planned. Finally, he singles out sheer determination as a key factor of success.
For more of Zack's insights on ethics in banking, surviving economic crises, and the value of communication, listen to the full episode.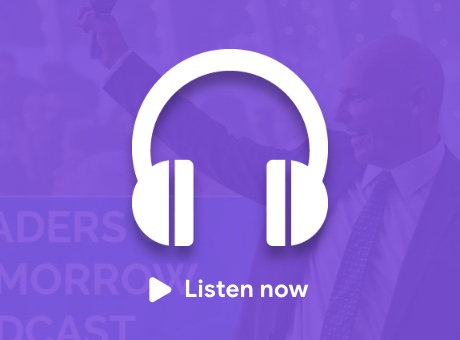 Podcasts
Don't miss the full episode!