Most people can agree that social media is far from perfect. But, it does serve as a great tool to stay connected with true friends and family from across the globe. Here's why.
As the child of two immigrant parents, I have personally dealt with the difficulties of leaving some friends behind, and having to make new ones in environments where I didn't feel like I belonged. The first few months of school in a foreign country were hard–I didn't know how to communicate with others, and the language barrier surely didn't make it any easier. However, when a classmate of mine tried to offer me a chocolate candy simply by using hand gestures, I learned quickly that there are many ways to communicate with others and build lasting relationships cross-culturally.
While I've made some great friends here, it hasn't stopped me from missing the ones back home. Maral, my best friend of 15 years, is one of the people I had to say goodbye to when I immigrated to Canada. Back then, the options for keeping in touch were relatively limited and naturally, my priorities shifted towards school, extracurriculars and other activities.
As social media platforms became more popular throughout the globe, I got super excited about the possibility of reconnecting with Maral. I tried to find her on every platform that I had access to or knew my way around at the young age of 12, until I was finally able to get a hold of her through some kind of chatting platform.
My 12-year old self couldn't think of anything else but to start the conversation with a smiley face emoji, with a friend whom I hadn't spoken to in years. Thankfully, Maral responded with the same enthusiasm that I expected, and we've been (virtually) inseparable ever since.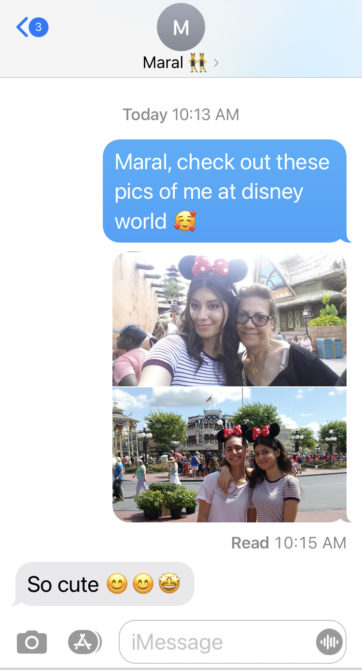 Despite the thousands of kilometres between us, our friendship is as strong as ever; we talk about our favourite shows, comfort each other when we're both stressed about school and assignments, and most of all, we reminisce on the good old days when our biggest worry was to colour inside the lines of the drawing template.
Maral and I may never get to go to the library, but that doesn't mean we can't study together through video chat. We may not be able to hang out at the nearest theatre, but what's to stop us from hopping on a call as we both watch the same movie? Regardless of the physical distance between us, we are both going through a similar experience of being an overwhelmed university student trying to manage a social life, academic responsibilities, and getting a good 8 hours of sleep all at once. What makes all of it easier is that we both have someone to rely on for support, and this wouldn't be possible if we didn't make the effort to maintain our friendship.
Finding true friends can be tough. But, making an effort to maintain valuable friendships is always worth it. So if you're upset that a friend of yours moved away for university, took a job somewhere else, or suddenly decided to go on that backpacking trip across the world, try to remember that keeping in touch is the best way to keep yourself from missing them, and also the only way to stay close to your true friends. It's never too late to reach out, as a true friend will always be happy to rekindle your friendship, just like Maral was when I sent her that message…though I'd suggest starting your conversation with something more meaningful than a smiley face emoji.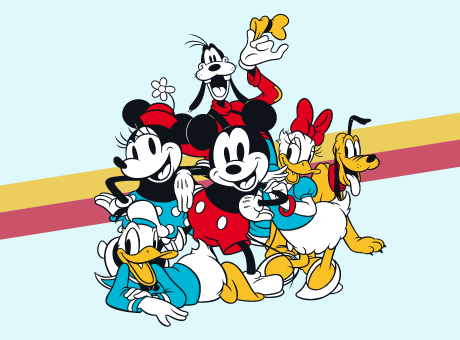 Scholarships
A scholarship inspired by the friendships of Mickey and Friends