We're bombarded with unrealistic expectations of the post-secondary experience by parents, teachers, the media, movies, and even friends. However, I have discovered that most of these are nothing but fables. Let's call them for what they really are: college and university myths, because I'm calling bullshit.
Here are the most common college and university myths I encountered before I entered post-secondary school—and how it really is.
1. Professors Don't Care. You're Just a Number.
We have all heard the phrase, "You are just a number." High school teachers often create the archetype of a monotone old man in a tweed blazer who simply does not care if his students pass or fail. However, from my experience, this is simply not the case. My professors truly care about the academic success of their students and create engaging lectures for us. So, don't be afraid to approach your professors and take advantage of those office hours—they care!
2. You Will Never Get a Job with an Arts Degree
Are you pursuing a degree in a field such as English or the fine arts? If so, prepare yourself for years of unemployment or a fulfilling career at your local Starbucks (but hey, they get benefits).
Most of us have heard this at some point or another, but getting a job is not based upon the type of degree you have, but how you market the skills you've gained, what type of person you are, your work ethic, and other factors. As an English literature major, promoting your ability to read novels and analyze poetry probably won't land you a marketing job at that corporate firm. However, promoting your strong written and verbal communication skills, your innovative thinking, and your ability to engage and attract customers will. So, don't be frightened to pursue your interests in fear of your future employment prospects. Do what you love and the money will follow.
Well, most of the time.
3. Prepare for a Diet Strictly Composed of Processed Noodles and Powdered Cheese
Just because you're a student doesn't mean you will become a pauper eating macaroni and cheese and Fruit Loops for every meal of the week. Of course going to school, especially away from home, can be pricey, but it is possible. A combination of government assistance, scholarships, part-time work, and careful budgeting can make student living quite comfortable.
4. University Will Destroy Your Creativity
A high school teacher once advised me to never state my own opinion or be creative in a paper during my undergraduate degree. Apparently, undergrad students don't know anything about anything; therefore we should refrain from trying to form original ideas. Huh. Instead, we should simply regurgitate the ideas of esteemed academics.
This may have been the single worst piece of advice I have ever received regarding university. Correction: No, definitely the worst.
In actuality, professors encourage creativity and promote a little something called "critical thinking". Shocking, right? My professors actually wanted to know what we, as students, thought. One professor even forbade us to use or even look at secondary sources for our essays. So be creative and express your own original thoughts using the opinions of academics only to support and add credibility to your argument.
5. Accept That You Will Not Have Enough Time to Complete All Your Readings
Before I headed off to university, I was advised not to worry about doing all the readings, since I wouldn't have the time. Well, that wasn't totally true.
Everyone's situation is different but on the whole, you shouldn't be using a lack of time as a convenient excuse to slack off. Naïve as I was, I honestly believed I would not have time to complete all my readings in my Greek Civilization course and used that as a backwards means to justify not reading the required texts.
In reality, I had time to read 95% of the course material—my motivation was the real issue. I learned that if you are committed to your education you can complete the majority of your readings. Maybe you really are overworked (it definitely happens) but I found that more often than not, it came down to reading a chapter of my textbook vs. watching one more episode on Netflix.
In the end, although you will likely be showered with warnings and words of advice, take it with a grain of salt. If you work hard and stay focused, you will succeed. I promise university won't be as scary as others make it out to be.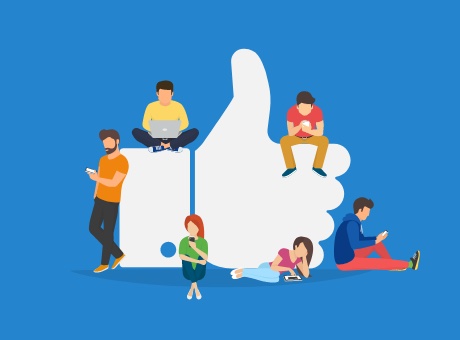 Student Life Network
Liked this article? We have lots more!