You do well in school. You're a great leader in your community. You're a volunteer. You work. You're an athlete… Or you don't do any of those things. That's okay because there are scholarships for everyone! Just, how do you win those scholarships?
If your plan is to wait for someone to show up on your doorstep and offer you $100,00, I'm sorry to say that is not effective. However, there is big money available for grabs. You just have to grab it! If you're reading this article, you're one step closer. Soon you'll be ready to start applying for scholarships!
1. Dedicate Time to Applying For Scholarships
I get it, grade 12 can be busy! You're trying to balance school work, extracurriculars, and maybe a part-time job. During this time, it may feel like those scholarship dates are months away. So, you think you have a lot of time. This is not, I repeat, NOT, the truth. It is important to start early towards scholarships. Because scholarships can make you more money than a part-time job, you may want to consider dedicating a shift or two a week to hunting down these scholarships. Skip the extra Netflix show and start applying for scholarships instead! This does two things:
It allows you to be ahead of the game; and

Will allow you to apply for more scholarships.
2. Make Realistic Goals
"There's no way I'm going to win $100,000", "I don't think I can win that one", "Why would they pick me?". All of these are EXCUSES. Someone is winning that scholarship, so why can't it be YOU? Every scholarship must have a winner, yet Canadian college and university students are missing out on about $5 million in scholarship and award money every year. By setting realistic timelines and goals for yourself, part of this 5 million dollars could be yours.
The best way to set a timeline is to make a large list of scholarships you want to apply for, look at their deadlines, and then break them up into a realistic schedule. Certain times of the year may be busier than others, and everyone's capabilities vary. However, a good goal would be three small scholarships a week (under $5,000) and one large scholarship every two weeks (greater than $5,000). 
3. Reduce, Reuse, Recycle
In the beginning, completing different scholarships may feel overwhelming. As time goes on, it will get easier. Keep a document of all your scholarship answers and you'll see that as you apply to more scholarships, you can reuse some writing that was completed previously.
4. Make Use of Your Resources When Applying For Scholarships
For starters, sign up for newsletters. Yconic and StudentAwards keep you up to date with new scholarships that are available. There's no harm in letting someone else help with your scholarship hunt. Therefore, reach out to your guidance counsellor. They often have a report of scholarships that students are likely to win (these may be difficult to find online). When looking through online resources, two places to start include Scholarships Canada and Scholarship Portal.  Additionally, ask your parents or family members if their place of work offers any scholarships or bursaries. 
5. You Got In! Now What?
Once you receive your acceptance letter, eat a slice of cake, burn your high school notes, blow out a candle, and do whatever makes you feel celebrated! After that's over, get back to work. Your university may have plenty of resources available to financially support you. In fact, most Canadian universities offer academic scholarships based on your grades. These scholarships don't require an application and are automatically deducted from your tuition. This is one of the easiest scholarships because you don't even have to apply! Check the required scholarship averages because the difference of a mere percentage could end up costing you a few thousand dollars. Then, check out your school's student union and your faculty for scholarships and student awards.
Many universities will have different scholarships ranging from community service to leadership and athletics.
Your grades aren't everything. So don't forget all the qualities about yourself that make you, you! In my grade 12 year, I made time so that applying for scholarships was like a part-time job. I have never been athletic (besides my badminton abilities!), so I focused my time on leadership-based scholarships and a few academic ones. During my scholarship hunt, the most enjoyable applications included The Loran, the Student Academic Award, and the Canadian Women in Municipal Government Scholarship. All of which allowed me to appreciate my leadership qualities and become more confident in further applications. I began applying in late August of 2019 and just filled out my last application for my First Year Undergraduate Student Profile in August 2020.
Over the year, I applied to over 100 scholarships and received approximately $30,000 in scholarships/award/bursary money. With that said, I didn't start hearing back from those applications until late February 2019, up until I had already started school in September.  My best advice is to be patient when applying for scholarships. There is funding out there, so take the time to find scholarships that fit your profile and apply to as many as you can. You've got this!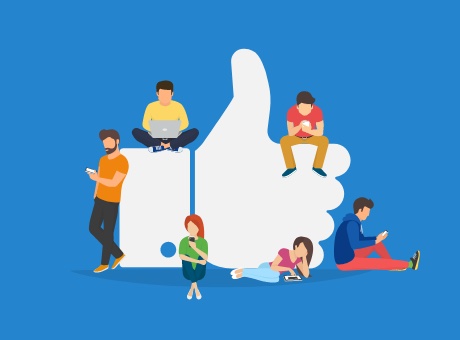 Student Life Network
Access the best exclusive student content