Trying to figure out how to get your school and work life together? Don't worry. You're not alone.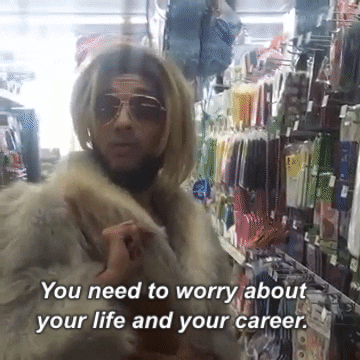 Managing school can be tough on its own. But throw a job (or two) in there and you may find yourself drowning in a sea of stress. Over the past three years, I've made mistakes and learned from them. Now I have some new habits that helped me manage both work and school. To help you take advantage of your time and keep your stress levels low, I've compiled my best tips! 
Stay Organized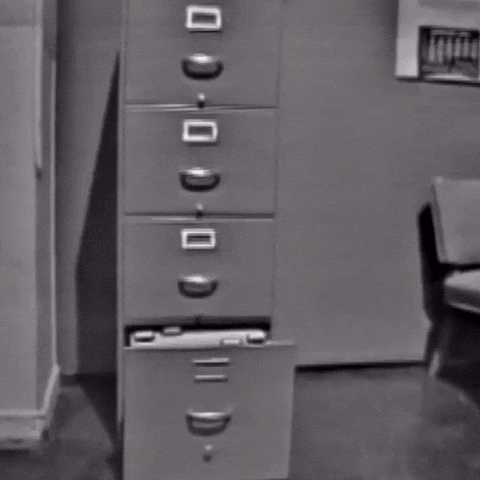 While this tip may seem like an obvious one, it can be challenging for someone to learn how to keep everything in check. Before university, I never would have guessed that an Accordion File Folder would be my best friend. To stay organized for school, I purchased a five-section expanding file folder. And, let me tell you, it's the best thing I ever bought! I dedicate each section to a different class. Each section includes the following:
Class Syllabus

Assignment Guidelines and Rubrics

Citation Guide specified by the professor
This structure keeps you organized because everything is located in one place. Ergo, you don't have to scramble to find things last minute. Did I mention that Accordion File Folders are super cheap? I purchased mine from Amazon for just $13 and it arrived the next day! Not a bad price for a life-saving product. 
Keep a Calendar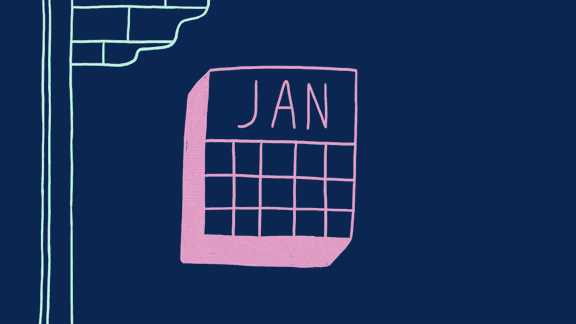 How I ever survived without a calendar, I honestly have no idea! At the start of each semester, I input all assignment deadlines and midterms into my calendar. And add my work schedule as I receive it. My preferred calendar is Google Calendar. For starters, you can colour code each event. I have a different colour for each type (ex. red for work, blue for personal). This hack helps me stay on top of things.
Also, Google Calendar can set reminders. I set reminders for each of my assignments—when I think I should start them or when they should be completed. Lastly, you can view your calendar on all devices and share it with other people! I find this necessary because I can see my schedule on my phone when I'm out and about. Or I can share it with my parents, so they know when I'll be home.
Planning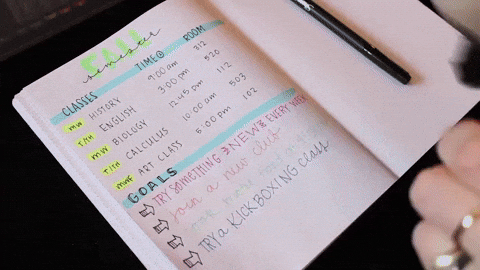 I used to be someone who thought that keeping a calendar and planning were the same thing, and boy was I wrong! A calendar keeps everything in one place. However, planning allows you to organize each day so you can manage your time. My favourite planner is the Hourly planner by Recollections (a fantastic dupe for an Erin Condren planner!). For those of you who don't have a planner addiction as I do, the Erin Condren Life Planner is the queen of all planners. The issue is that fancier Life Planners can cost up to USD 75 before taxes, shipping, and duties. Thankfully, the Recollections planners look almost identical and only cost CAD 19. 
Additionally, I prefer an hourly planner because I feel like I make the most of my day. I begin planning when I wake up, have classes or work, and assignments that need to be completed. Work your schedule around what you think you can handle and it will make a world of difference! Recollections planners can be found at Michaels (online and in-store)! 
Get a Head Start in School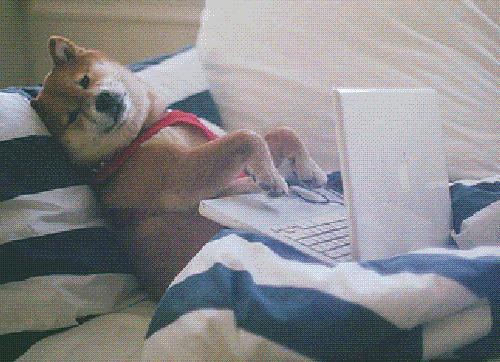 While syllabus week can be all fun and games, I prefer to get a head start on class readings and assignment drafts. To be successful, you need to work smarter rather than harder. Start jotting down ideas for assignments at the beginning of the semester and make a rough outline throughout the term. When the assignment deadline surfaces, you already have part of your paper done instead of cramming 2,000 words into one night.
I scan the outlines provided by professors and assess when to begin my assignments. Generally, I aim to have assignments done a week in advance. This allows time to review and reach out to professors with last minute questions. The key to remaining sane throughout the year is to stay on top of things and work on assignments as soon as you can! 
Alone Time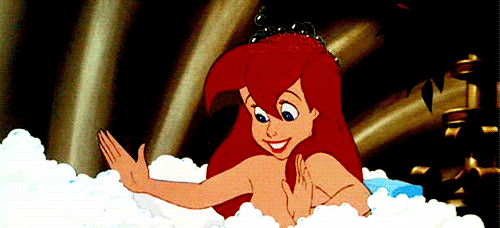 One of the most important tips I could ever recommend would be to set aside downtime for yourself. I'll admit it, sometimes I feel guilty when I take some 'Me Time'. But if you're all work and no play, you will burn out quickly. My favourite way to spend alone time is to take a nice bath and read a book, or catch up on my favourite series! The Subtle Art of Not Giving a F*ck by Mark Manson may sound a tad aggressive, but this book teaches you not to worry or stress the small things you have no control over. It has positively changed my outlook on life.
A benefit of reading while in the bath is giving your body a break from your computer screen. A nice soak is relaxing and can help you get a good night's sleep because they calm your body's nervous system. So, when you're feeling stressed, take a bath or pick up a hobby. You need to take care of yourself if you want to stay healthy and energized!
If you're going to add some life to your bath, take a look at my favourite bath products from Lush:  
Milky Bath Bubble Bar – (one of my new favs!) This product adds lots of frothy and moisturizing bubbles to your bath! 
Big Blue Bath Bomb – (an oldie but a goodie!) This smells incredible and eases sore muscles you get from sitting at a desk all day.
Get Some Sleep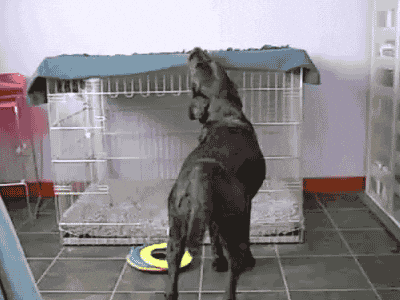 Lastly, but certainly not least, you need to ensure you're getting proper sleep. If you're only averaging a few hours every night, you won't be able to give 100% to your work and schooling. Before you head to bed, shut down all electronics and relax. Take a bath or read a book before bed—whatever eases you to sleep.
Getting 8 hours of sleep is crucial. It will keep you energized for your busy schedule the next day. I use a fitness tracker to help me sleep. Most fitness trackers can monitor your sleep in addition to reminding you at night when it's time to start winding down. I find this extremely useful because I often lose track of time and go to bed later than I should.
Additionally, sleep tracking is used to determine whether you sleep well. The tracker (or associated app) will show you a chart that represents how you slept. The chart shows you how long you spent in the following categories:
Deep Sleep

Restless

Awake
Use these categories to determine whether or not you should incorporate a nap into your day. Because I lead an active lifestyle, I have invested in my fitness tracker and Fitbit. If you're someone who would only wear a tracker at night, there are more affordable trackers out there. Amazon has some great choices, including the Aneken Smart Bracelet. 
These tips will help you in your present-day school struggles and future endeavours. Life is hard enough, so utilize tips that will help you succeed. With that said, I'm going to shut down and run myself a bath before I settle into bed. After all, I have a big day of planning tomorrow.