When you've got student loans coming in, or the occasional scholarship, or (if you're lucky) financial support from your parents, it's not very often you think about how you should save money. But keeping these budgeting tips in your back pocket could still really help you out.
At least, I wish I knew them before a series of events led me to move, quit my job, and accidentally pay my full year of school fees with my first-semester student loans in my second year of university. All of that left me without much money to work with, so I had no choice but to turn into a full-on savings beast. In the process, I gained a much greater understanding of how to save money and picked up some easy budgeting tips along the way.
1. Don't feed into the consumerist lifestyle 
Students are an easy demographic for businesses because we are so busy trying to figure out how to study, get enough sleep, and find food to eat that we sometimes forget to be a little more discerning. Companies take advantage of that and "make our lives easier" with Starbucks on campus, Uber apps on standby, and food delivery services to save us time. Sure, time is money, but money is also money. Is Uber Eats really worth it every single meal or can you find the time on the weekend to shop for groceries for the week?
2. List your monthly spending and earnings
It's dangerous to repeat to ourselves that we are "saving" money when in reality we are just spending a little bit less money compared to our friends. Truth is, it really adds up and I was guilty of not realizing just how much it adds up to.
When I first started budgeting, I used the budget template from Excel. I figured I couldn't know how to save money until I knew how I was spending it. The template requires minimal effort and provides you with a financial overview. I suggest doing this for 3 months (or use 3 months of past card statements and bills) without any attempt to try to change your routine and then adjust based on your priorities.
3. Know some basics about money
Many credit cards have incredibly high interest rates and in the long run, can cost you a lot. So do yourself a favour and kill any credit card debt. Keep in mind, a good credit score is important for your future! 
Additionally, automating my finances is one of the smartest things I think I have ever done and one of the biggest budgeting tips I can give you. By this, I mean setting up automated transfers to each of your different accounts (chequing, savings, credit card, and investment) to not only save you time but also keep you from making rash financial decisions. I always charge recurring payments to my credit card, including my monthly phone plans, Netflix, and Spotify. This way, I can automate a set amount every single month to my credit card and not worry about any extra debt on there.
4. Create monthly challenges for yourself
Make budgeting more fun by setting monthly challenges like having a "no spend week" once every month or taking on the $1,000 emergency fund challenge (more on that in the next tip). Setting up these challenges not only makes saving an exciting thing to do but it also helps you realize how tough it is to save and how much you should care about your money.   
5. Plan for an emergency fund 
To avoid ending up where I did (jobless and in debt), the last of my budgeting tips is to recommend that you create an emergency fund with 3-6 months worth of living costs in a regular, easily accessible savings account. This would've come in handy when I quit my job and moved to a new place with higher rent, all without a source of income. So I really hope that by giving you guys this tip, I can help some of you avoid an uh-oh moment like I had. The $1,000 emergency fund challenge I mentioned earlier is something you can do to kickstart your fund. Google it and try it out! 
I am by no means a professional money guru nor do I have any credentials in finance. Everything above is from my own experience as a broke undergrad and the tips and tricks I have found through the internet and my occasional visits with my bank advisor. Speaking of…
BONUS TIP: This is totally something you can do to learn more about money! Book an appointment with your bank and if they are not too busy, they might be willing to teach you a little about something. CIBC, in particular, has a ton of great accounts and options for students.
Good luck out there, be smart with your money, and save as much as you can!  
General information not about CIBC Financial products is provided for your reference and interest only. The above content is intended only to provide a summary and general overview on matters of interest and is not a substitute for, and should not be construed as the advice of an experienced professional. CIBC does not guarantee the currency, accuracy, applicability or completeness of this content.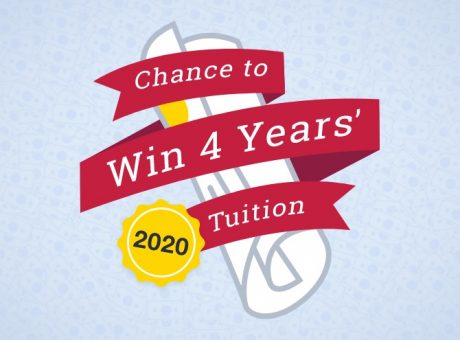 Giveaways
CIBC Can Help You Save (And Get a Chance to Win)