For the class of 2020…
An envelope arrives from the University of Toronto. "It's a big one!" my mom says. I run up the stairs to open the package.  
"Oh, it's just my certificate of graduation," I say, disappointed. Not a package of money or a letter of acceptance to grad school. Just a fancy piece of paper and two booklets for an online ceremony I'd already missed. What good is this to me? 
I didn't expect to graduate in a pandemic. And I especially didn't expect for the lockdown to take away the feeling of graduating. We've all been rushed through our last term and dropped off into the unknown. 
The pandemic has taken away far more serious things than a final year together or grad ceremonies in each other's presence. For one, the virus has gracelessly taken my grandmother's life, after robbing us of the ability to visit her in person. But I don't think these greater losses should take away our ability to grieve the smaller losses.  
In fact, it's when reconciling the grief of having lost that we recall and relish what's valuable. And the same way I've felt my grandmother's true presence beyond her mortal suffering and separation of death, I know that the true value in graduating with you in this pandemic is also immortal.  
When I unearth from this smog of survival, the value of a ceremony and the piece of paper, I remember why it's special and why we may not have actually lost it.  
Dear Class of 2020, I didn't get stand in line to walk across the stage with you at Convocation Hall, but I was with you when we navigated our classes, extracurricular clubs, and everything in between. When we powered through classes we needed to graduate, whipped up social events together, scored job interviews, and spent hours getting distracted in conversations and laughter that had nothing to do with any of it. 
I admit I didn't attend Frosh with almost all of you, nor was I eager for convocation. 
But when the traditional graduation ceremony was taken away from us this year, I felt its loss in my peers' laments. I listened and shared sympathies. I signed the petition for a proper celebration when this is all over. I saw the lost opportunity to be surrounded by students who worked so hard and achieved so much, to celebrate our victories on a summer day outside one of the large lecture halls we were once funnelled into as incoming students. The loss of walking across that stage and clapping for one another and acknowledging each of our reasons to celebrate. I now realize I want to celebrate each and every one of us, as more than numbers, as more than names rolling by like credits on a screen. 
I guess that's us, class of 2020. Different, yet connected. And still learning how to stand together and celebrate our challenges and victories. 
What a time to be us. In a crisis, no less! Not just a time of intense difficulty, trouble, or danger, as any flip through the news will show us; a crisis is a time when a difficult or important decision must be made. It's a turning point.  
This is our turning point. 
This is where we can think creatively about how to put our talents and interests into making a better world to live in. It's the best time to put to use that economics degree, sociology degree, public health degree, degree in late-night cramming, school rallying, petition-signing, and joy-bringing knowledge to build a world free of racial prejudices and superficial divides. A world free of consumer-wringing economies and greed-oriented institutions, where we seriously consider our impact on the natural environment and the genuine interactions that take place in this no-longer mysterious dimension that we call the Internet. 
To all my classmates and friends, I'm so grateful that I was a part of our cohort of critical thinking students who are passionate about sharing our opinions and working together to solve problems. I feel like I'm more equipped to face the challenges before us. Equipped with the skills of navigating through tough conversations with people that have different perspectives than me, making sense of typically polarized contentions, the skills of getting a group of friends together to study or discuss something that will allow us to grow, to ask for help and connect with professors, to seek resources that exist in the community, to read and reflect and analyze information, to put your head down and heart up as we try as best we can. To enter a sea of people and see in them those who will learn with you, who will challenge and uplift you. 
It means so much to see each other make sense of our aspirations and which classes to take and what clubs or groups of friends to hang out with, and now to be looking for work or further education or whatever it is that we can do to make these days that blend into months meaningful. I know we have what it takes to make the decisions to serve society well on the other side of this crisis. 
There's so much more to learn. I'm happy to have done it alongside you and continue to do it with you as we spend more time with our families or in our lonely apartments, smiling at our neighbours, volunteering in our communities, marching on our streets, and carrying conversations with our peers. 
The ceremony was online but the big event shaping our lives is out here as we live it. We're taking this step into the unknown with the rest of the world.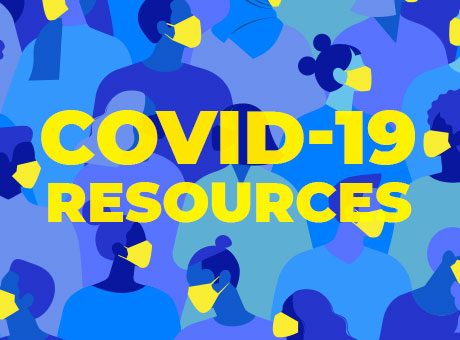 COVID-19
SLN is here for you