Eclectic interiors. WFH Fridays. Brands that generate an indisputable shift within their industry, and communicate with their consumers on the regs.
No wonder young professionals, like Steve Hann, are inclined towards a job in marketing. 
I became fixated on understanding Canada's hiring climate as a recruiter for finance and accounting professionals. While I wanted to love learning about "cash-flows", "bank recs" and all the other finance stuff—I lost interest (pun intended). 
But my general interest in staffing inevitably turned into a drive to speak with emerging thought leaders (or young creatives with unique journeys) to explore the changing landscapes within the marketing industry and its influence on hiring decisions. 
In other words, I want to know how young people are escaping their survival bartending gigs and scoring the sexiest jobs.
Through word of mouth, I met Steve Hann.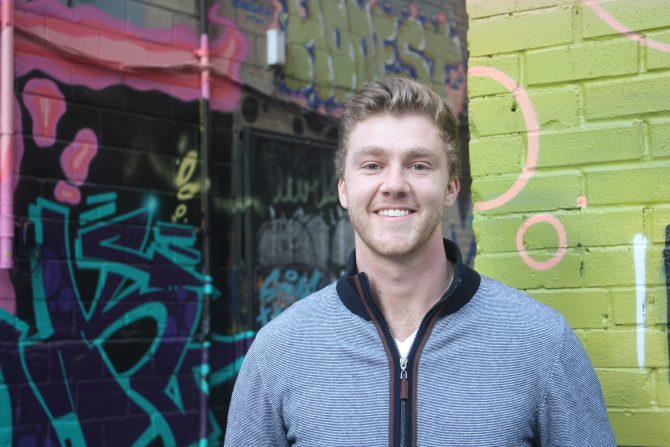 Steve Hann's early career (which is weird to say because he's only 25) began with an out-reach email to Jiffy—a marketplace app that matches homeowners with top quality trades in a fast and effective way. While working full-time, Steve continued his own passion project, producing creative video content via YouTube. That's when a staff member of Universal Music discovered Steve's work and asked to use some of the footage for Drake's "Scorpion" album release. 
With that backing him, Steve Hann left Jiffy to pursue his own creative practice called CareOsell—a design consultancy aimed at helping businesses connect with their clients through rich visuals.  
When Steve told me that his design start-up gained momentum through something as simple as networking with people in elevators, I extracted "out-reach" as an overlapping theme to his so-far success; which became the foundation of our interview.
Here's how Steve Hann scored the coolest gig, despite not having a degree: 
Q: How did you initially get involved with Jiffy? 
One of the founders was pitching their new business on the Business News Network (BNN). At the time, I was debating going back to school or seeking practical experience from established entrepreneurs. 
Jiffy is an app marketplace just like Uber or Airbnb. But for any type of maintenance work around the house (think: handymen, appliance repairs, window cleaning). Jiffy's business combines software (which was the backbone of my university business) and home maintenance work (something I grew up doing alongside my father). It seemed like a perfect fit. 
While researching their platform, I noticed they were seeking an Operations Manager. I ranked Jiffy against every other startup with a job listing in Toronto that I felt could be a good match. Jiffy was at the top of the list. 
I reached out directly to one of the founders through an email address I found online. We hit it off on the phone. Then in person. Then at a product demo for the company where I was hired as their 2nd employee later that night.
I worked alongside the three founders for over three years before I became the General Manager of the Toronto Operation. I managed 200+ companies doing (at our peak) over 1,000 jobs on our app platform each month.
Q: How did you structure your outreach email? And what information did you include to drive the response you wanted? 
Before writing anything, I spent a lot of time researching: the company, the role I was applying for, and the personalities of the founders running the company. With that information in mind, I then determined how I would position myself as a valuable employee. 
I titled the email, 'Partnership Manager – I'm Your Guy'.
In terms of the structure, I outlined my knowledge of their mission and the role, followed by an indirect but relevant experience I had in the space. My goal was to catch the founder's attention and showcase that I was a fit for the job.
Typical to most millennial job hunts. I was competing with dozens of applicants holding degrees and years of 'big business' experience I didn't have. I didn't send my resume through their job portal. Instead, my casual email to the founder allowed me to stand out, show my character, and my passion to work hard to grow his business. 
Spending my energy going deep instead of wide really paid off. 
Q: At what point did you decide to work independently? And what gave you the confidence to do so?
Jiffy provided me with a solid foundation to learn tangible business skills that I could apply in various industries or types of work. I also maintained a side hustle—producing creative video content—which was quickly picked up by Universal Music. A member of their staff contacted me to use some of my footage for Drake's album release of his Scorpion album. That moment gave me the confidence and validation of my work, creating a drive to turn it into a career.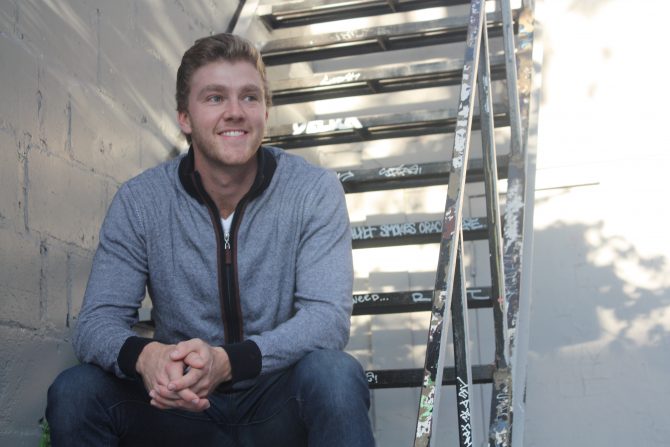 Q: What skills did you gain from your experience at Jiffy (and prior to) that you were able to leverage in your most recent venture? 
When I started at Jiffy, I was 21-years-old… calling, selling to, meeting with, and then managing company owners who were (on average) double my age! Nobody likes to be told what to do by younger people. Especially older tradesmen. That taught me a few things. 
First, how to demand respect and set the relationship expectations from your first interaction with the other person. Second, how to walk the careful line of managing someone who doesn't want to be managed. 
I've learned that when you meet someone, regardless of your age or status, you should always make eye contact, shake their hand firmly, and only talk to what you know. Combining those tactics helped big brands gain confidence in my creative work, despite my limited portfolio.  
Q: How would you explain CarOsell and what would you like people to know about it? 
In January 2019, I started CareOsell—a design consultancy. It helps businesses connect with their clients through captivating visual designs. It includes, but is not limited to, logos, websites, video production, and advertising campaigns. I believe the more you care about your design and the more thought that goes into it, the more it sells. Hence the name.
Humans are visual. I believe we are immune to the generic advertising bombarding us for years. Advertising is shifting more towards social media and content marketing. So, there is a huge opportunity within the advertising space to generate content that drives a stronger response from the consumer. 
Many big-name agencies within the industry are trying to use the content that worked for them on traditional TV slots on social platforms. CareOsell is focused on creating content that is authentic to social media platforms and the younger more tech-forward audiences they attract. This includes video, motion graphics, animations, GIFs.
Q: What does the forecast look like for CareOsell? And what steps are you taking to get there? 
My high-level goal was to spend a year—to take my hobbyist creative skills and put them to work in a commercial application. By doing this, I would build a portfolio of clients and use my profits to invest in better equipment to create better content. From there, I'll begin to reach out to larger clients.  
After a year, I plan to extract the areas of my business that work well and build it from an independent freelance model into an agency model where I can bring on help to scale the business. 
So far, I've had two major milestones. 
Firstly, within the first three months, I earned more on my own than I was making with a steady salary. 
Second, doing creative work for Jiffy, the company I helped to build.
To me, that's business in the purest form. Learning from a company, and then branching out and using your newly combined skills to help that company grow their business while they help you grow yours. 
Q: Over the phone, you mentioned that creatives should just "do what makes them interesting". What do you feel makes you and your story most interesting? 
I don't fit the traditional mold of an entrepreneur business professional. Growing up I had major ADD. I was a troublemaker in school. I barely made it into university for social science and I dropped out after two years. But through hard work and self-confidence, I helped grow a small company into a multimillion-dollar national business. And I turned down job offers from some of my favorite companies to run a successful business of my own. 
I remained committed to my craft, despite the risks.
I think that's pretty interesting.