What goes into creating the ultimate study space?
The first question you should be asking yourself is: where do I want to study? You could study at the library, a coffee shop, your dorm room/bedroom, or a secret study location that no one knows about. There are many options!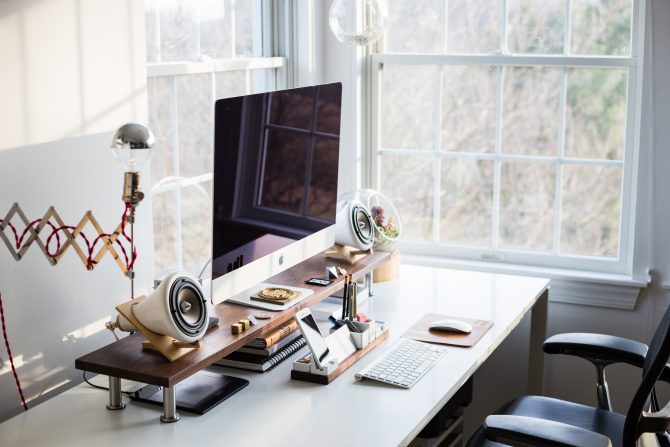 Environment
Environmental factors can impact our behaviour. Therefore, if our study spot is not exclusively used for studying, we may be inclined to slip down the path of least resistance. That means exploring Youtube videos, scrolling through Instagram, and falling down the Twitter rabbit hole. 
So, wherever you study should be totally dedicated to that task. Nothing else. However, if you choose to study in your dorm room/bedroom, then find a way to separate play from work. Consider turning your desk around so it faces a corner of the room.
Hey, if you can't see your bed you won't be tempted to nap in it, right? RIGHT?
Lighting
Light can heavily impact our ability to focus. Natural light can increase our body's production of Vitamin D, which can make us feel happier, help us to better focus and get more work done. However, artificial light can be beneficial too (especially if that's all you have). Studies have proven that cold light can lead to better concentration while warm light can boost creativity. Consider playing around with different lighting, depending on what you need. 
Temperature
Temperature can affect the level of mistakes that we make along with our ability to concentrate. A Cornell University study found that "when temperatures are low (68 degrees or 20 degrees Celsius) employees made 44% more mistakes than at optimal room temperature (77 degrees or 25 degrees Celsius). Therefore, if you have access to the thermostat, make sure it's set at an optimal temperature.
The Essentials
Sit in a comfy chair that has proper back support or try a standing desk. Amazon offers some great ones. Don't forget about notebooks, textbooks, Q-cards, pens, etc. Use tools that you enjoy! This will also allow you to write things down as they pop into your head. If you're concentrating on what needs to be done later, you're not worrying about the task at hand. Therefore, write them out so you can get back to what you're doing! 
Additionally, determine what other factors could derail this study session. Are you going to get hungry? Thirsty? Have a bottle of water and some snacks ready. If you're using a laptop, bring your charger! The absolute worst feeling is when you're all geared up and ready to work only to discover that you didn't bring a charger. It happens.
Keep Your Study Space Clean
Clean up that workspace. You're more likely to procrastinate if the area is messy or unkempt, so do your best to make that transition as smooth as possible.
Something New
Try switching up your study space to boost your motivation and concentration. By changing things up with a new location, you'll discover a boost in motivation and productivity. 
Breakdown:
Create the ultimate study space for you, so you can crush those tasks and achieve your goals! Try to find natural light and set your temperature for optimal productivity. Don't forget the essentials such as water, notebooks, pens, and chargers! Clean up after yourself, and try out new spaces. 
You've got this!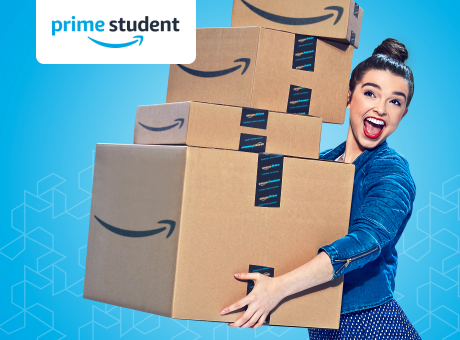 Deals
There's Being a Student, Then There's Being an Amazon Prime Student (It's Better)