Are you looking for quiet time? The smell of coffee to pick-you-up? A place to talk out the information you've been cramming for the past three hours?
You need an awesome study spot and finding one is not always an easy task. So, let's get down to business and break down areas of interest:
Library
The traditional spot for getting work done. The library is excellent because it can keep you on track by surrounding yourself with students who also have their heads bent over their work. Some libraries even offer study rooms, which are excellent for quiet spaces or group meetings, and are available for sign-up.
BE WARNED:  You need to snag a time slot BEFORE exams begin. Those sheets book up fast!
If you don't feel comfortable at your school library, check out your local library. The one nearest my house has a "QUIET ROOM" which is key if you're trying to get in some last minute studying and home is too distracting.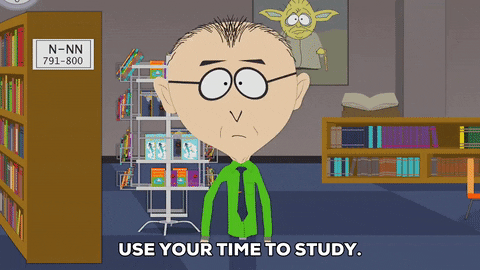 Coffee Shop
Do you need a hustle and bustle environment to stay productive? Try working in a coffee shop. You can treat yourself to your favourite beverage or snack to make the studying session more pleasant. Having background noise like chatter and faint music may help you focus on what you're reading. However, this does not work for everyone. So, if you find a coffee shop too distracting, look for a new location!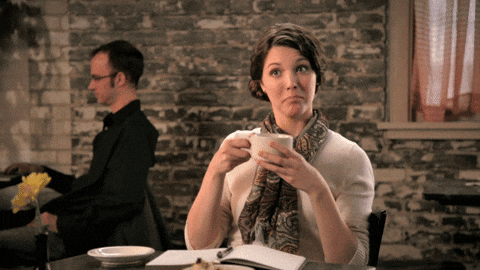 Cafeteria
Your general break area. Yes, the boisterous cafeteria can be chaotic, which may turn your studying session into a nightmare. But if you're reviewing while you wolf down food between classes, this is the most ideal location. It's also a perfect spot for study groups to compare notes.
Since the cafeteria is a conversational area, you should feel comfortable going over topics that will be covered on your exam. You can even use it to chat about project ideas with other group members. Sometimes having a place to talk everything out is the best way to lock in the information you are learning.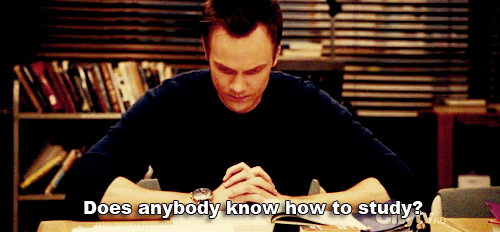 Bedroom / Home
Some people prefer studying at home or in their bedrooms. Although studying in bed can lead to an unexpected nap (it happens to the best of us), it can be a quiet space for you to focus on the information you're reading, repeat important sections out loud without feeling like a fool, and find comfort in a familiar environment where food and water (and a bathroom!) are easily accessible.
This study spot zeroes in on "you-time," so use it responsibly.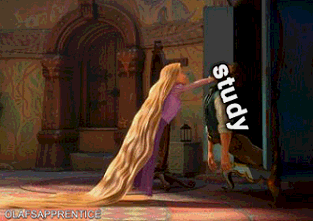 Outdoors / Park
The sun is out and the temperature is warm enough that it's time to soak in some Vitamin D without worrying about frostbite. Yes, it's spring/summer, which means you can find a spot at a nearby park leaning against a surprisingly comfortable tree or on campus, catching a few rays between classes.
Studying outdoors can lead to an explosion of positivity. First, it's proven that being exposed to sunlight increases our body's production of Vitamin D, which can leave us feeling happier and enable us to get more work done with a better focus. Second, it's the perfect place to relax and focus, surrounded by nature. Third, this can be an easy meeting location for your study group to assemble and review notes together.
You don't need to be confined indoors to study!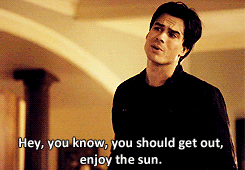 Secret Spot on Campus
This is my favourite. When I was at Western University, there was this spot in the library (Weldon… near the stairs on the fourth floor). It had a huge comfy chair and was positioned facing the window. It was PERFECT. I'm only revealing it now that I've graduated, so hopefully some lucky Western student takes advantage of it. Not many people know it exists. I would grab a coffee, climb the stairs (just kidding, I took the elevator), and get settled in to study or complete readings or work on an assignment in a semi-private location within the library. I had zero distractions because my friends could never find me.
Every campus has secret studying spots that are considered precious gemstones, especially during exam time. Try hunting one down for yourself!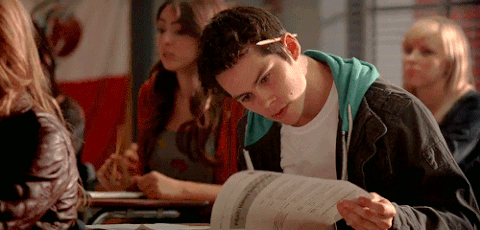 Takeaway: The "best" study location can be different for everyone. Maybe all of these work for you. Maybe none of these work for you. Perhaps you're one of those special people in the world who don't need to invest too much time studying because you're a genius and I'm incredibly jealous of what you can accomplish. At the end of the day, if you find a spot that works for you, take advantage of it. If you need a change, explore new options. There's no harm in trying out spots until you find the right one. Happy studying!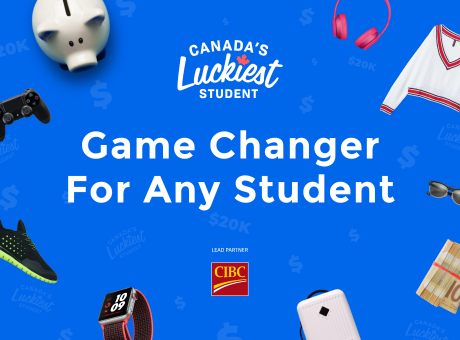 Giveaway
A $50,000 Student prize bundle is up for grabs