As students, no matter what program we are studying in university, we're always wondering what more we could be doing to ensure a bright future for ourselves.
Should I join that club? Will that specialty help me get into graduate school? Should I tutor those first-year students?
These questions are great to ask ourselves, and taking part in these activities can get us a long way. However, these questions can also consume us. We are so caught up in what we should be doing to make us look good on paper, that we are closed off to any opportunities that may be a little different or risky.
As a first-year university student, I was guilty of asking these questions. I went on the hunt for a job where I could apply the skills I learned in school to real life. After looking for part-time work, I was disappointed in the options that surrounded me. I started to doubt if I would ever find something that I was really passionate about. One day, a sign-up sheet came across my lap in a lecture. I wrote my name down without much thought, and was later contacted to attend an information session. I didn't have much to lose, so I went, but what I didn't know then was that I had everything to gain.
Fast forward one month, and three interviews later, I was hired to become an Operator at the Student Works Management Program, and was set to commence my new business in January of the following year.
Orientation
Once I was hired as a Student Works Painting Operator, I attended an orientation seminar where all operators gather to learn about the company and its values, an introduction to marketing, successful philosophies, and some goal setting exercises. We were given a direct description of the journey that lay ahead, and if I said I didn't want to quit right there, I'd be lying.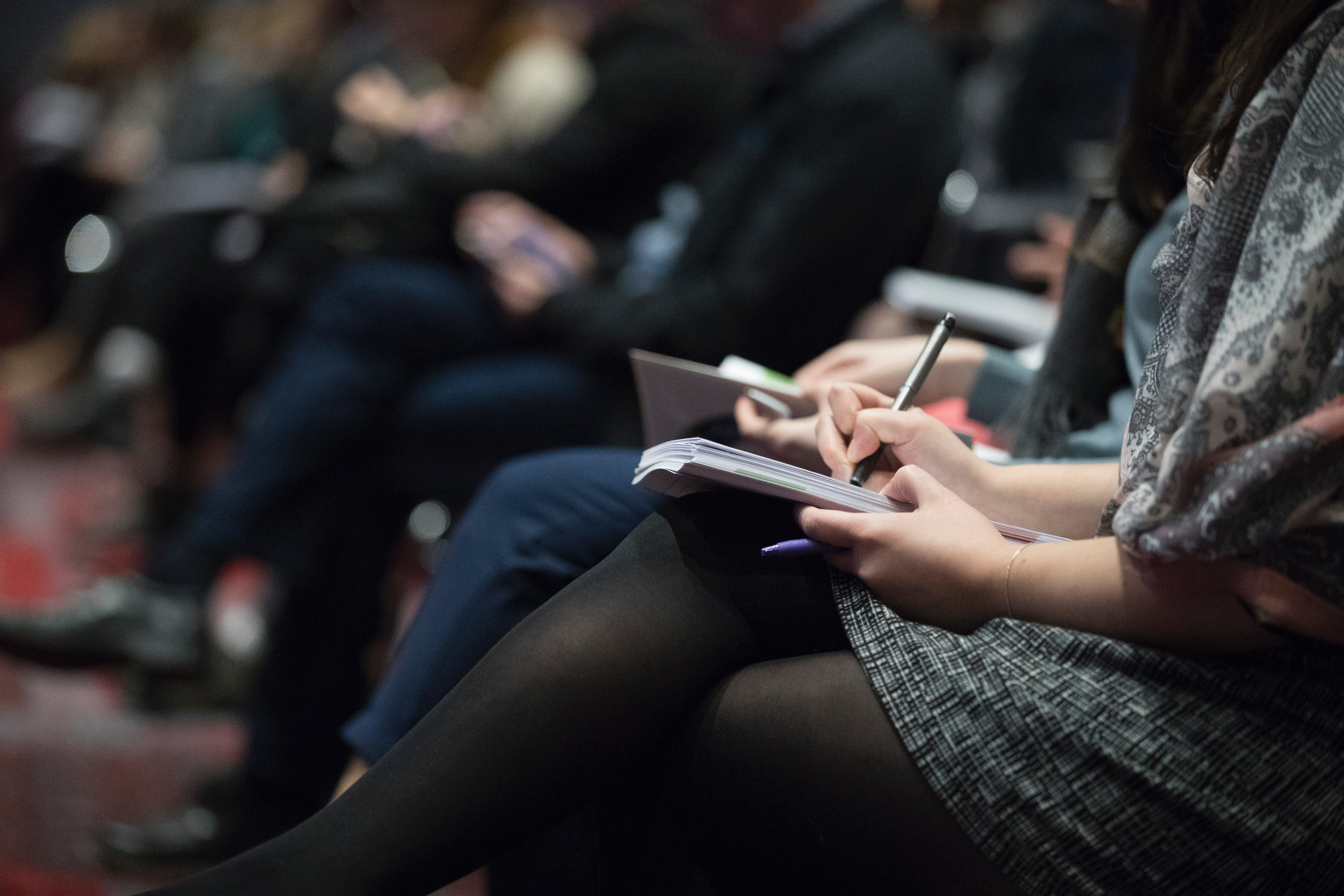 The next time we would see each other was at the training in January, which would mark the first step to starting our businesses. Although I had a few months, we were told it would be best to take action right away and start to discuss our new business venture with our families and friends. I treated my business the way you would treat planning a vacation–as soon as the vacation is booked, it starts. You start eating better, buying new bathing suits, and even getting a tan before you even leave Canada. To that end, I began to call up friends and family to ask them about their upcoming painting plans and to let them know that I was starting my painting business that summer. Before long, I was already practicing marketing, selling, and stepping outside my comfort zone. But that would just be the beginning.
The Beginning
Two months later, I found myself sitting at a round table with strangers, in a large banquet room,  extremely nervous, and unsurprisingly eager. What I didn't know then was that I was about to experience the longest and most beneficial three days of my life. These strangers would eventually become some of my closest friends. This was the first Student Works training, better known as "January Training," where all first year and returning operators come to be educated about the theory behind being a Student Works Operator, and how our businesses would run.
I remember sitting at the table with my new acquaintances, and we were given a picture of a house, along with a book of standards that we would use to estimate what the cost of painting a house would be. It was the first time any one of us had done something like this, and, initially, we were all pretty confused. Although our first attempt at doing an estimate took us WAY too long, what inspired me was the enthusiasm of each Operator I was sitting with, and their eagerness to help each other out. This was when I realized that although learning certain skills like how to quote a house or how to market were important, what would make the biggest impact were the soft skills: communication, listening, and being personable. These are the skills I eventually built my business on and the ones that ultimately made my business a success.
The Business Launch Meeting
After January training, I was so eager to get my business started. I knew what I wanted; I was going to hit the top performer target and get to go on the reward trip to the Caribbean. The only problem was that I had no idea what targets I needed to hit in order to keep track of my progress. This is where the Business Launch Meeting came in handy. I met with my mentor and District Manager, and we sat down for 3 hours to formulate a plan for my business activities around my school schedule. Not only was I committed to my business, I was also determined to get good grades at the University of Toronto…something I thought was going to be impossible to do. My mentor and I discussed my goal of being a top performer and calculated the hours of marketing and recruiting, and the amount of estimates I would need each week to hit that goal. Now I knew exactly what I needed to do and it was time to take action.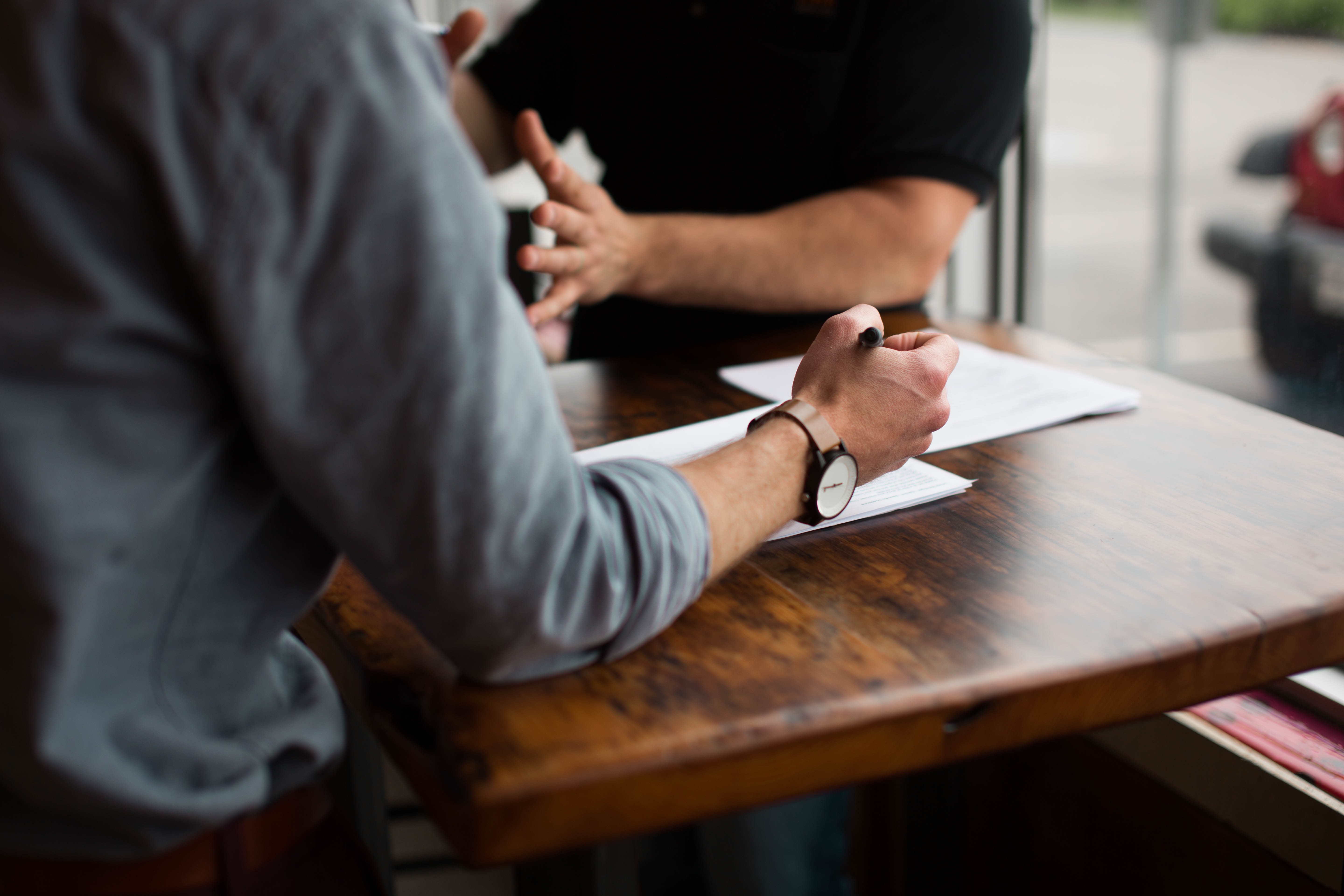 After the meeting, my fear about how I'd manage my time during school went away as I was able to see a clear path ahead of me. I began using my calendar daily, and used every Sunday to plan the week ahead for when to focus my time on my business, and when to focus on school. My mentor knew how important it was for me to be able to spend time with my friends and have time off once in a while, so we were also able to apply my planning and time management strategies to those areas of my life, too. No surprise, these are skills that I am still using today!
Not only did my mentor and I dive deep into time management skills, we also discussed how I was going to manage my profit and cash flow. Using an excel spreadsheet, we estimated my expenses and profit, and I was able to use this as a guideline throughout the year. We also took an in-depth view of my market, which was mainly North Toronto, and highlighted the best areas to focus on first. Through all of this, we got to know each other, and were able to establish an amazing working relationship from the beginning. This made our weekly meetings where I received coaching, discussed performance, and set goals, run very smoothly, and to this day I still call Sam (my mentor) whenever I'm not sure what to do.
Taking Action
Marketing
I was one of the lucky operators to have their marketing training with their entire team on their own turf. One cold winter evening, we all bundled up, picked up our clipboards and began knocking on doors. We followed a script using the Operations & Training Manual we received at training. It was intimidating at first, but after a while, and with the help of my mentor, I got the hang of it. Now, this isn't to say that every house I knocked on wanted an estimate for painting, but I became much more confident and friendly with homeowners with each house I visited.
After marketing training and my Business Launch Meeting with my District Manager, I knew I was ready to go out on my own and start getting leads. Some of my friends from residence joined me once or twice a week, as well as marketers that I hired online through Kijiji, Indeed, and the University of Toronto Portal.
My business was really getting started–I was already marketing, and recruiting employees! Most importantly, I now had the leads I needed to start doing sales.
Sales
After I acquired about 30 leads, I was able to start calling and following up with homeowners to set up a time to come and price their paint job. This was the first step of the sales process that we learned with the Student Works Management Program, the "8 Point Phone Call" (trust me, it's not as scary as it sounds).
The 8 Point Phone call outline is written out in the Operations Manuals with questions to ask and the order to ask them in, along with answers to many different questions you might get throughout the call. The call is very detailed and is the most important aspect of the sale, as it sets all the expectations for when you go to quote the homeowner's house. One of my biggest lessons learned from selling was to never forget the importance of using a script, even my District Manager used it!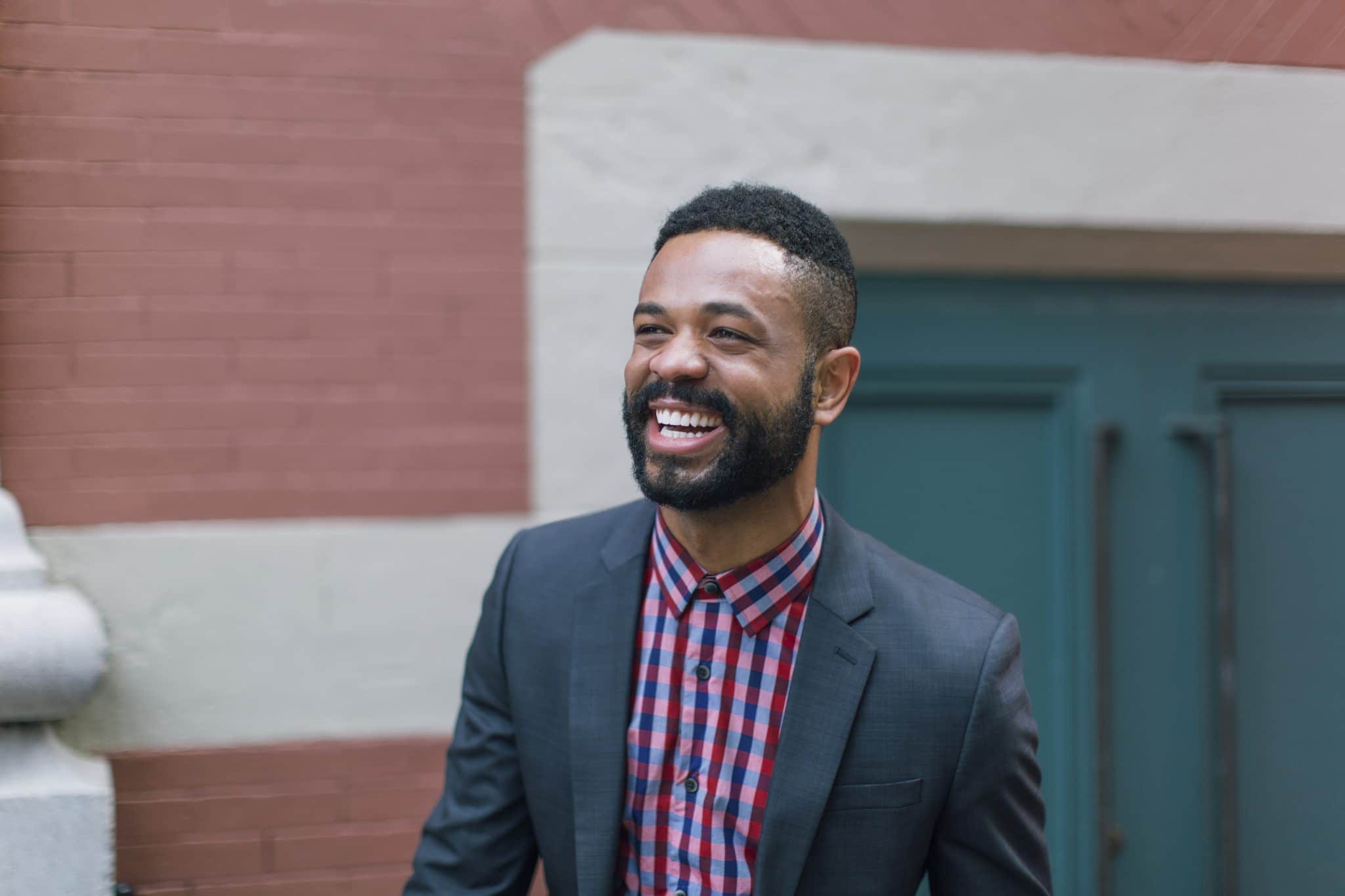 My District Manager (DM) was there for me every step of the way, and he was the first to call my leads while I listened in on his call so I could see how it was done. I followed along on the script while he spoke with clients and listened closely to how he asked each question and kept the call running smoothly. I observed the way he handled client concerns, as well as the way he built rapport. Not long after this experience, it was my turn to give it a shot with my DM listening on the other end. Needless to say, I was petrified! A few stutters and missed steps of the script later, I was able to set up a great quality estimate along with the other ones that my DM set up. And just like that, we were set for a day of selling.
After making calls with my DM, I was capable of setting up a solid estimate with a client. I saw the impact of these calls first-hand when my I went to my first estimates that I'd set up with my District Manager. Like the 8 Point Phone Call, my DM took the lead when we did our first few estimates together. He focused on showing me how to build rapport and create a strong connection with the homeowners. After a quick chat, we walked around the house with the client and took note of what they wanted done. We then left them with our client manual that each operator prepares with all the information that clients need to be confident in our services. During this time, my DM was by my side as I attempted to estimate the cost of the job and we worked out any kinks I had in my work. Finally, we walked back into the house to present the quote and we closed our first deal of the season.
The immense support from my DM was essential for my selling abilities, and it was topped off with a more in-depth sales training at the end of February with all Student Works Operators. We dove deeper into paint products and brands, advanced sales concepts, and closing & objection handling strategies. Even after sales training, my District Manager met me for follow up estimates to provide feedback and observe my progress. These countless opportunities to learn and expand my sales skills are the reason I was halfway through my sales goal by mid-May. Who would have thought?
Project Management
Once I began to sell on my own, time flew by so quickly that before I knew it, it was the April exam period. Sales slowed down slightly while I prioritized my exams and focused on getting ready to manage my teams on site and start to train my workers.
In order to prepare for my first project, I met with my District Manager for another 3 hour meeting to discuss how to prepare, client relationship management strategies, admin requirements, and to take another look at my profitability. I'm not going to lie—having to recruit and interview employees, continue sales, and get ready for production all while trying to get a decent grade on my first-year university exams was not easy. It was one of the most difficult and challenging times of the year, but I knew that was why I was running my own business at 19 while in school. Be careful what you wish for I guess!
After countless Kijiji ads, interviews, and paint trainings with potential employees, I found the right crew, and we were ready to start our first job. As usual, my DM came to the first job and was there for anything I needed throughout the day to make it run smoothly. He kept an eye on my painters while I spent most of my morning getting the right colour of paint (I'm positive every operator knows how I was feeling during this moment), and dealt with any concerns my client had. In the end, we did a walk around with the client. They were very happy with the job, and my painters and I got paid our first cheque ever. Look mom, I did it!
The Summer
Every day after my first paint job was a new challenge and learning experience. During the first month, I had to ensure that my painters were well trained in order to get the jobs done on time. On top of this, I had to spend time marketing with my painters and on my own to continue to generate leads, and then had to call these leads at night to set up estimates for the rest of the week. My brain was going back and forth between selling, marketing, buying paint, planning out the next job, and solving problems that would come up on site. I was working more than I had ever before, but the feeling of knowing that I was putting all this work in for my own business to succeed, and to ensure that my student painters were going to be able to make money, was absolutely worth it.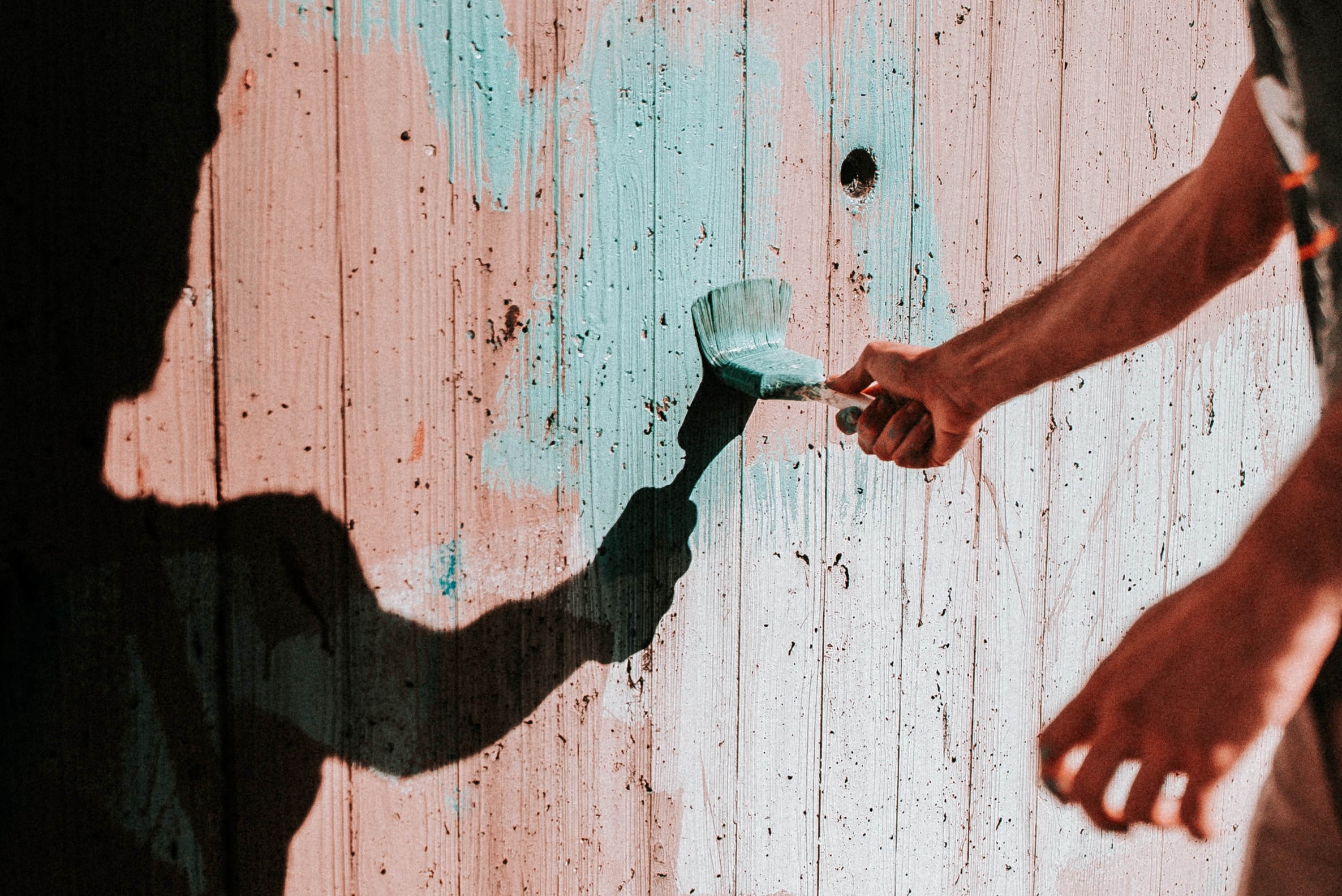 As the summer went on, I learned to delegate in order to remain off the job site as much as possible. My focus was on selling and dealing with clients, while my painters were able to handle job sites and collect the cheque on most days. This is when I finally felt like a true leader and entrepreneur.
Work Hard, Play Hard
After reading all this, you may be thinking that deciding to become an Operator is crazy. Why would we work ourselves to the bone, 50-80 hours per week for this?
The obvious answer to this question is the experience you receive as an Operator, and I guarantee that you will walk out of it a better person. But on top of this, not only will you look amazing on paper, you will also experience one of the best company cultures out there.
Every training I went to, I saw a familiar face who was going through the exact same challenges as me. Every Operator was willing to help each other, and create meaningful connections. Throughout the summer, there were bi-weekly events everyone attended to let loose and take their minds off their clients and painters. We were one big family, and those who worked hard enough, got to go to Mexico together at the end of the summer. Beyond the profits (I made about $22,000 in profits that summer), can you name a better reward for all that hard work?
Closing
One year after running my business, I was filled with pride and excitement, knowing I had successfully sold and produced over $80,000 worth of painting services to Toronto homeowners. Little did I know that I would go on to run my business a second year and sell over $100,000 in painting services.
I might make it sound easy, but this was the hardest thing I have ever done. Each day contained new challenges, whether it was figuring out how to fix the high turnover rate of my employees, or sharpen my sales skills to reach the goal I set for myself that week. I doubted myself more than a few times. Especially when I was knocking at the door of homes in North Toronto during a snowstorm and almost all of the people would tell me no and shut their doors. Or when an entire gallon of paint spilled in the trunk of my car. But I kept showing up, because that's what we were taught to do. I kept knocking and knocking, until I came across a door opened by a nice lady who let me in to warm up and deliver the best pitch I had ever given. It was moments like these I realized I could do it, and that I was capable of running a successful business as a first-year university student.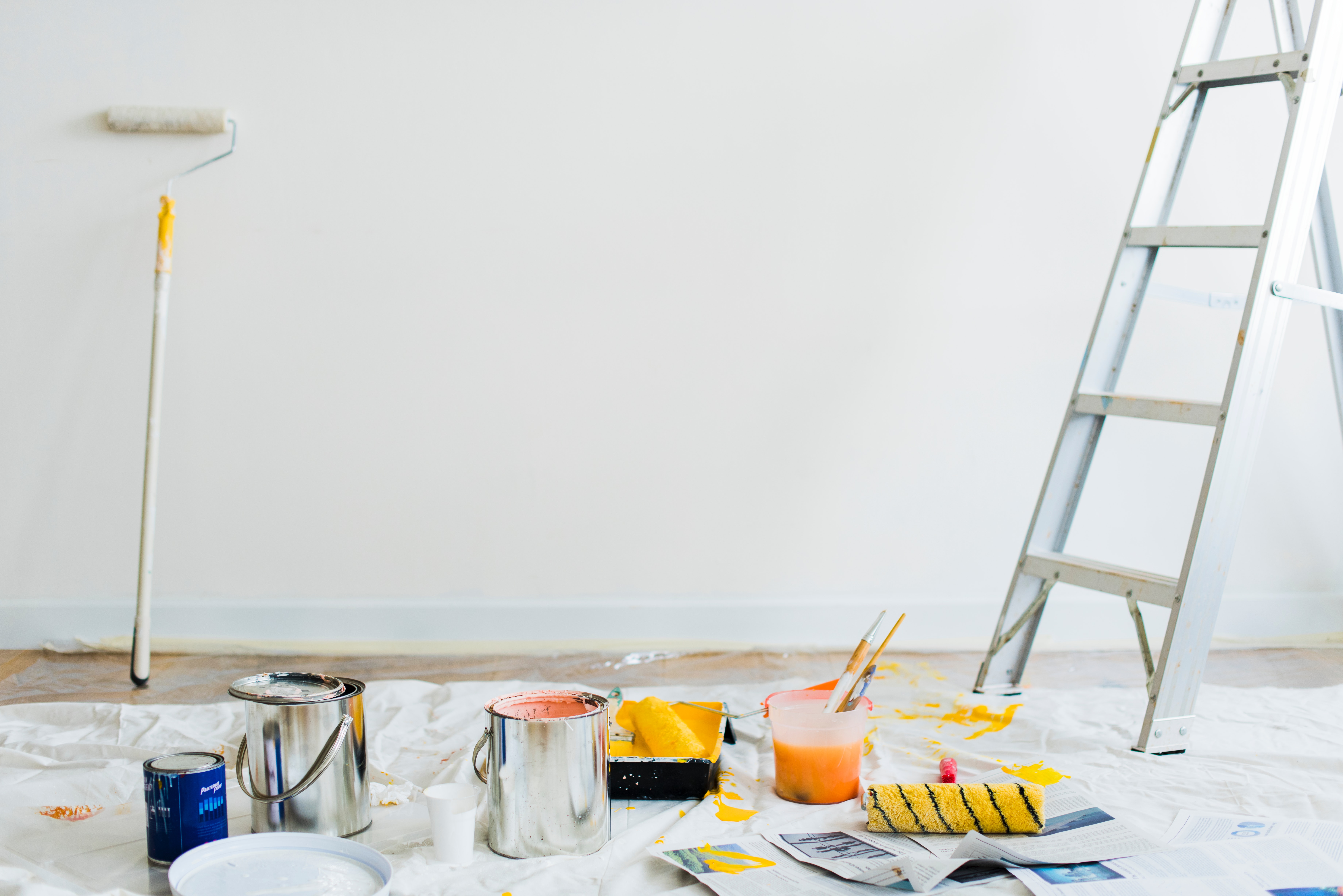 If I hadn't run my business with the Student Works Management Program, I would not be the same person I am today. I would still be accepting "no" as an answer and would be giving up when things got tough. I would stop showing up on doorsteps, in every aspect of my life. I learned more about myself and my capabilities than I ever would have in another job during my university career.
Since my experience with Student Works, I have stopped worrying if I will have a successful career path after university because I am more confident in my abilities than ever. If I could run a successful business at 19, I can do anything.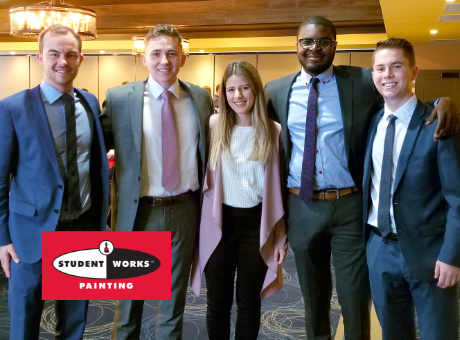 Opportunity
Will The Next Student Success Story Be Yours?