Failure is NOT the end of the world. You can bounce back from it. Here are some practical tips for not letting the fear of striking out keep you from playing the game (Shout out to A Cinderella Story).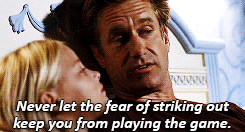 No matter which stage of your life you find yourself in, you will likely experience some form of failure. This can be something small and fixable, or something you perceive as totally catastrophic and unrepairable. Regardless of the size of the failure, it sucks all the same. But you're not alone. It's cliché to note, but even the most successful people in the world credit their failures for getting them where they are today. And, I mean, I'm not 'successful', but I know a thing or two about failure. So, here are some tips for dealing with failure and coming out of it feeling prepared to take on a new chapter.
Own Your Feelings
Don't be ashamed about whatever negative emotions feel. Whether you want to stay in bed and cry, take out your anger on a punching bag, or vent to your therapist. It's all valid. Do not bottle up your feelings. Instead, own your natural reaction to the failure. Just be sure not to take it out on anyone else!
Take Time To Process The Failure
You don't necessarily have to try again immediately, especially if you're not sure what exactly went wrong. Reflect on the situation, how you could have handled something differently, and what aspects of the incident were simply out of your control. This is not about blaming yourself or others for what happened. It's about processing the circumstance and looking at it more objectively.
Ask For Advice
If it's a professional or academic failure, confide in your mentor, your professor, or your program coordinator for advice. Should you pivot your focus? Drop a course? Even transfer programs? If the failure occurred within your personal life, then parents and guardians are always a safe bet. Don't forget to count on close friends who always have your best interest at heart. The answer may be to work harder (or, simply, differently) next time. Maybe it will be to totally rethink the way you've been approaching a certain area of your life. Either way, gaining advice from those with experience can provide you with new insights and help you to feel more supported.
Create An Action Plan
Now that you've spent time processing the situation and asking the important people in your life for advice and guidance, it's time to create a plan of action. Whether it's a:
Step-by-step plan
End of the semester goal
Or even some notes-to-self the next time you enter a new relationship
Regardless of the contents of this plan, I recommend writing it down to demonstrate your commitment. Don't feel discouraged if you fall back on bad habits here and there. Or if you need to make adjustments along the way. Having your plans spelled out will give you something to hold yourself accountable for.
Go Easy On Yourself
None of us are perfect. We're bound to make mistakes or occasionally veer off the path. But as I mentioned above, do not be discouraged! Taking big steps after feeling like you've failed is a HUGE deal. Whether you get back to it two days later or two years later, you should be proud of yourself for making the effort.
Look To Others For Support
Lean on your friends, family, mentors, and academic support whenever necessary. You're not a burden by doing so! They want to see you succeed and will be willing to help you get on track. You would do the same for the people in your life, right? And if something is too personal for even your loved ones—or if you would also like a complete third-party opinion—seek out a therapist or hotline. Sometimes they are available on campus.
Know When To Move On
If you're trying super hard to deal with failure and it's causing your mental and/or physical health to suffer, it may, in fact, be time to move on from your endeavor completely. It can be really disappointing to realize you need to "quit", but it's not about quitting. It's about knowing when a class, job, relationship, or anything else isn't benefitting you. You need to do what's best for you. And, who knows, you may revisit it in the future when you're in a better place or when they align more closely with what you want out of life.
Share Your Lessons Learned
Finally, even if you haven't quite hit your pinnacle of success, share what you've learned with others. People around you are going through similar struggles. Volunteer to speak at an event or to mentor someone in a younger year of university. Try to be that person you looked to for advice when you were in a tough spot. Help others win as well!
And if you're still not out of your tough spot, look back at what you've accomplished. It's still a win, no matter what.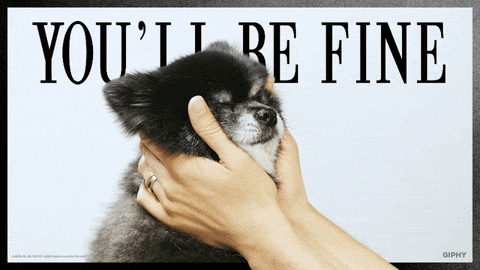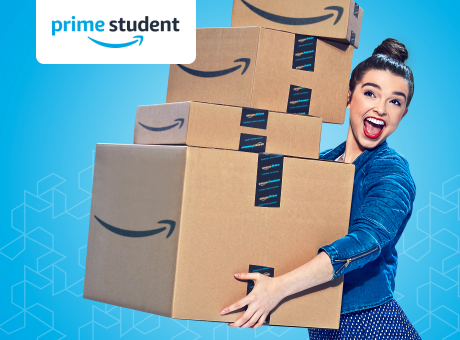 Deals
There's Being a Student, Then There's Being an Amazon Prime Student (It's Better)