Meghan Moore is the CEO of the Loran Scholars Foundation. She's responsible for the strategic leadership and management of Canada's most comprehensive merit award (valued at up to $100,000). Working with academic partners, staff, and a network of volunteers, mentors, and donors, they identify and support talented young students. These students show a strength of character, commitment to service, and exceptional promise of becoming Canada's next generation of leaders.
We recently sat down with Meghan to learn about her vision for this prestigious award. She offered her advice on how to stand out during the application process.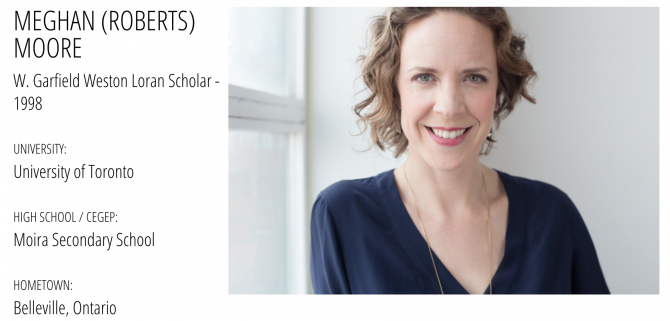 Thanks for doing this, Meghan. Tell us more about your role at the Loran Scholars Foundation.
As the CEO of the Loran Scholars Foundation, I have the privilege of working with our network of 400+ volunteers across the country and in partnership with more than 600 donors, to identify and invest in high-potential youth from across Canada.
And what exactly do you do on a day-to-day basis?
As we are not a foundation in the traditional sense (i.e. we are not a foundation with a large endowment that funds our work) I focus my time on meeting individuals who care about the future of our country, post-secondary education, and leadership development. They are interested in partnering with us to invest in our program and the young people selected as Loran Scholars. As CEO, my primary role is to ensure my incredible team is free to do their best work. Sometimes that involves setting strategic priorities and establishing systems to meet our goals. Other times it means helping to problem solve through challenges or coming up with innovative options to pursue. My favourite day-to-day activities include celebrating our community's good work and following the transformative pursuits of our scholars.
How did you get involved with the foundation? What attracted you to it?
I had the benefit of being named a Loran Scholar when I was 17. So I know first-hand the life-changing opportunity that awaits our scholars. Alumni are one of Loran's biggest volunteer assets. So I've been involved with the foundation in a volunteer capacity since graduation. I didn't think that 20 years after receiving the call, I would be sitting in this chair making that same pivotal phone call to future Loran Scholars. I feel fortunate to give back to an organization that had such an impact on my life. And even more lucky that the organization itself is one that is so values-driven.
How does it feel to have crossed the 30-year milestone as an organization?
The Loran Scholars Foundation has been selecting and supporting thousands of exceptional young Canadians since 1988. Investing over $50M in more than 2,900 students.
It's been exciting to celebrate three decades of selecting exceptional young people who have the drive, desire, and capability to change the world. As well as 30 years of programming evolution and growth that dramatically enhanced the enrichment benefits of the Loran Award.
Loran's 30th anniversary year has been one of commemoration. However (as with all Loran initiatives) we placed a greater emphasis on future potential than past accomplishments. Focusing on using this milestone to envision how Loran can, in its fourth decade, continue to fulfill its potential as Canada's premier undergraduate merit award.
What are the benefits of becoming a Loran Scholar?
What really sets the Loran Award apart from most other 'scholarships' is the fact that it involves so much more than just a financial transaction. Instead, Loran Scholars are provided with four years of enrichment programming that serves as a launchpad to help them realize their potential as contributing Canadian citizens. (Beyond it being the largest and most comprehensive undergraduate merit award in Canada.)
The award includes:
An annual $10,000 living stipend and matching tuition waiver
$10,000 in funding for three summer internships working in enterprise, public policy, and community development, in Canada and abroad
The pairing of scholars with mentors who challenge them and introduce them to their new communities
An orientation expedition through Algonquin Park
Annual retreats and scholar gatherings
The opportunity to join an extensive community of 609 volunteers, 654 donors, and 527 alumni, who support each Loran Scholar's growth, and amplifies their effect on the communities they serve.
Loran Scholars are encouraged to use all of these opportunities to broaden and enrich their academic studies and develop their leadership capabilities.
What are some of the things that the organization looks for when selecting Loran Scholars?
As an organization, Loran believes that Canada needs (and will continue to need) unconventional leaders across every sector. So we look for well-rounded young people who demonstrate breadth, in addition to strength of character, commitment to service in their communities, and a spark of leadership potential.
We look for qualities in Loran Scholars that a transcript alone cannot show:
Integrity
Compassion and kindness
Inner drive
Teamwork
Intellectual curiosity
Entrepreneurial spirit
Courage and resilience
Dedication to effecting positive change
Authenticity
Get to know our current in-stream scholars here
What advice would you give to a student reading this who thinks "I might qualify…"?
The Loran Award is based not on past accomplishments, but on future potential. We invest in the raw potential we see in young people. Our selection process is designed to learn more about aspects of a student like their character, their motivation for action, their commitment to others, and their courage to lead. By investing in potential, in these intangible elements like character and motivation, it involves the foundation taking a meaningful risk. But we recognize that applying for the Loran Award is also a meaningful risk for our candidates. To that end, if you think you might qualify, I would encourage you to apply. Consider it a meaningful risk that you are taking to further your own personal growth. Regardless of the outcome, you will likely learn a lot about yourself through the act of writing the application alone.
What are some dates that interested students should know about?
September 2019: Applications are open. Find all the information you need to apply at loranscholar.ca/becoming-a-scholar/
October 17, 2019 @ 8pm ET: Deadline for all sponsored applications (candidates put forward by their high schools)
October 24, 2019 @ 8pm ET: Deadline for all direct pool applications (candidates who apply to us directly)
*Note for applicants: Your reference letter and sponsorship confirmation (if applying through the sponsored pool) must be complete by the applicable deadline. These components are only complete when you finish your section of the application. Make sure that your reference writer and sponsor are given ample time to complete their portions of the application before the deadline. It is your responsibility to ensure that all elements of the application are submitted on time.
Over the coming weeks, we will be sharing valuable content about the Loran Award on social, so be sure to follow us on:
How do you think your work will change Canada in another 30 years?
We are committed to the greatest of Canada's natural resources. Our youth. Through the opportunities provided by the Loran Award, we hope to improve not only our scholars' futures, but our collective future. Loran Scholars possess a drive to leave the world better than they found it. By continuing to invest in young people who have exceptional talent, a compassion for the lived experience of others, the capacity to tackle tough problems, the creativity to see solutions others don't, and a curiosity and openness about the world around them, I think with 30 more years of Loran Scholars, there is a lot to feel positive and hopeful for—for the future of Canada.
Applications for the 2021 Loran Award are now open! The Loran Scholars Foundation looks for students who demonstrate strength of character, a commitment to service, and leadership potential. To learn more about the Loran Award and how to apply visit https://loranscholar.ca/becoming-a-scholar/ and/or join one of their webinars.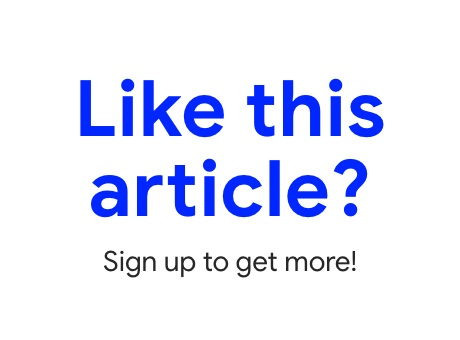 Student Life Network
Become the next student winner