If you're entering your first year of postsecondary, you're in for a (hopefully really fun) ride. Here's how to be successful as you start the next chapter of your academic life. Woo!
High school is a great learning experience, but my time at university left me feeling at ease and so… myself. I had such a memorable time and picked up a few simple, yet effective tips on how to be successful in both your academic and social life. Keep in mind that many of these tips can be applied to different stages of your academic life and still be beneficial!
Go to Frosh (Orientation) Week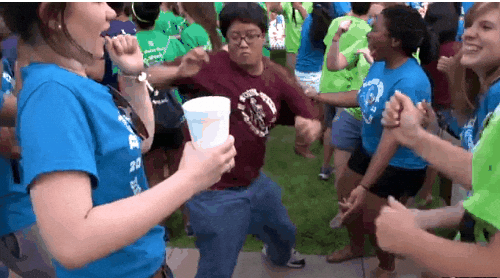 Regardless of whether you think it's necessary, I strongly suggest you attend your school's orientation week. Even if you don't end up becoming besties with the people you meet during that first week, I guarantee that frosh (or, orientation) will make you feel so much more comfortable. Because you'll know and recognize familiar faces on campus. You also get a lot of free stuff and if that doesn't make you want to participate, I don't know what will.
Introduce Yourself and Exchange Contact Information with Potential Friends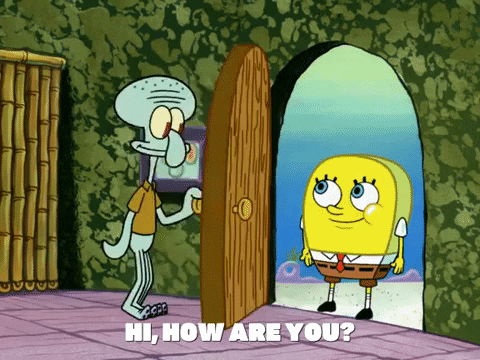 I used to think approaching someone and saying "Hi, my name is…" was weird, but in university—specifically during orientation week—it totally works! 99% of first-year students are nervous, excited, and eager to meet new people. So, although it might be intimidating the first time, being friendly and starting conversations will help the shyer students get out of their comfort zones.
If you are more of an introvert, try making a general statement about what's going on or asking the people around you a question, and see who responds. Just remember to exchange phone numbers and/or follow each other on social media. During a busy fast-paced week on a large campus, you need to stay in touch with your new friends!
Set Personal Goals and Do Your Best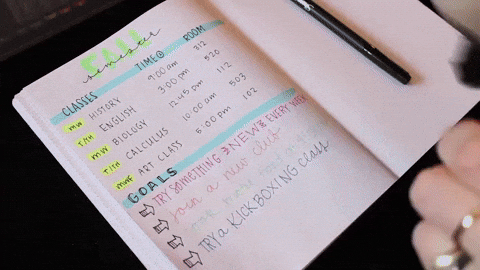 Just because you've been accepted to college/university doesn't mean you should relax. People will tell you to expect lower grades than you may have received in high school, due to higher expectations placed on postsecondary students. And it's okay IF those grades are still the result of you working hard and doing your best. If you set your own goals based on what you know you're capable of, work hard, and do your thang, then you'll be more satisfied and proud of what you've achieved. Transitioning from high school to college/university can be difficult, but it's also possible to do even better than you did in high school!
Introduce Yourself to Your Professors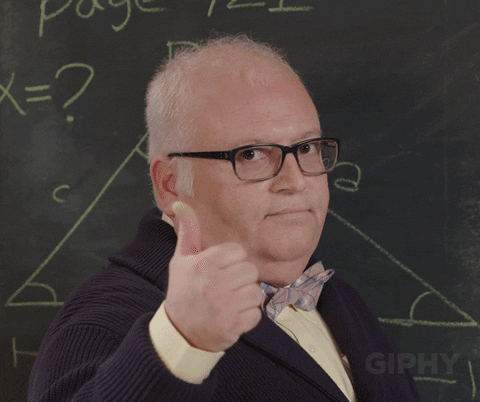 It may sound kind of nerdy, but if you make the effort to approach your profs and tell them your goals, they will be more inclined to help you out throughout the semester. It is also easier for professors to put a name to a face if you need to send an email or follow up on a lecture. Having your professors know your name will help you stand out, even if it's just a little bit!
Buy Used Textbooks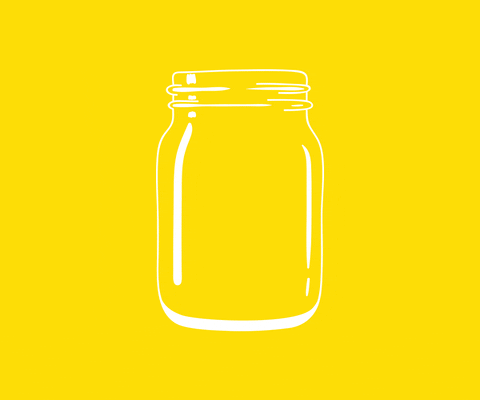 Do not buy new textbooks unless you absolutely have to. Why? Because they are very expensive and you are likely a poor student. Usually, the textbook covers change with each edition. But, for the most part, the information remains the same. Therefore, unless your professor tells you that you must buy the newest version, seek out used ones! Visit your school's used book store, check out Kijiji, or get in touch with students who are selling their textbooks second hand. And buy food with the money you save.
Explore the City and Campus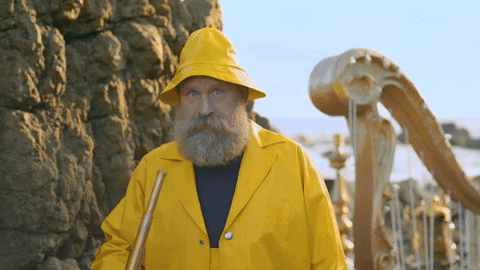 Whether you are commuting or living on campus, take some time to explore your school's city and different activities. You can find yourself in a rut if you do the same thing every day. Find a cute study or hangout spot for you and your friends, or spend time by yourself in a space that's all your own.
Get Into the Habit of Going to Every Class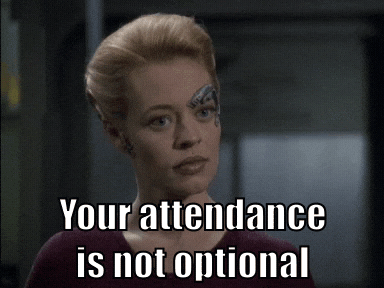 It's okay to miss a few classes but try to stay disciplined. And if you're staying on campus, try not to retreat to your room even if you have a couple of hours between classes. Chances are you'll get a little too comfortable in bed and school will become a distant memory. 
Keep Up With Your Readings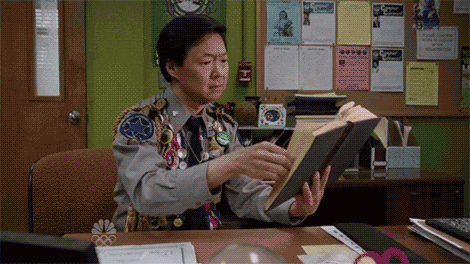 Do your best to follow the reading schedule for all of your classes! If your professor literally spits out the textbook info on a PowerPoint every week, then reading your assigned reading's word-for-word is probably not necessary. However, review your notes and read through the textbook for any additional information and facts not discussed in class. Professors expect you to do your readings, so anything mentioned in the textbook or assigned articles are fair game for a midterm or exam. 
Get Involved 
Make your overall experience so much more valuable and enjoyable! Get involved with extra and co-curricular activities. Participate in your rez and program events. You get to meet people and build lasting friendships. And joining a club or sports team, volunteering, or getting a job on campus will improve your skills, teach you how to network and make connections, and further your career before you even step foot into the "real world".
Learn to Balance Your School and Social Life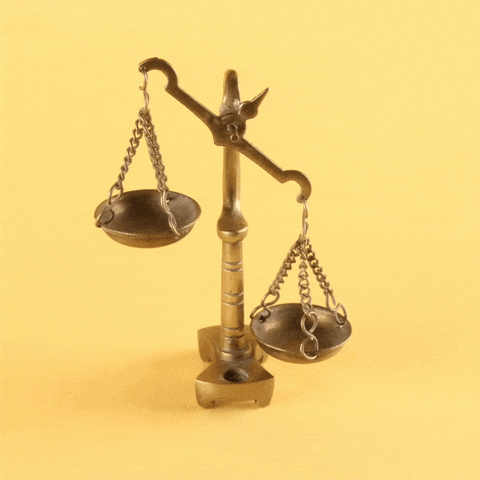 School is not only for studying your butt off and getting good grades. Do the work to the best of your ability, but also make memories! There's nothing wrong with taking a day off to do what you enjoy. Whether that involves dressing up and going out, or staying in and watching Netflix all day. Make time to have fun and build relationships with people you'll be spending the next four years (or more) with!
Be Yourself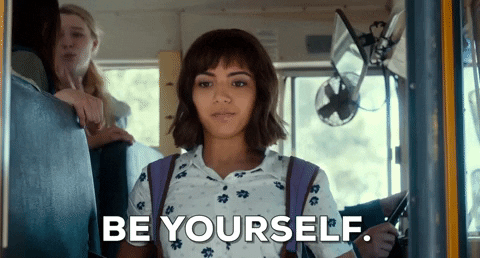 Yes, this is kind of a given. But my favourite part of university was the ability to be my true self.  It doesn't matter your personality, interests, or sense of humor, because if you are the genuine, enthusiastic, and amazing person that you are, people will flock to you. When you find your place and the right people to surround yourself with, your college/university will feel like home. And you'll always be excited and anxious to get back on campus to catch up with your new family.
So relax, good luck, and make this the absolute best and most successful year yet!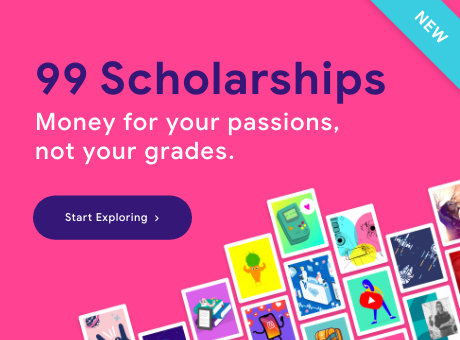 Opportunities
Scholarships That Anyone Could Win