Navigating a big university/college campus can be daunting and a little tricky your first year, especially when it feels like your classroom could be anywhere. I remember when I first arrived at Western—there were SO many buildings, I was sure I'd never find my classes. But I did thanks to these tricks:
Get To Know Your Campus
You're absolutely freaking out because its minutes before your class starts on your first day and you can't find it. Ahhh! Don't begin the school year in a panic. Familiarize yourself with the campus beforehand. Take a tour or, if you know which classes you have, go search for them. Walk through the buildings and navigate your way so you won't feel lost on that first day.
ClassFind
Have you heard of ClassFind? If you attend one of the schools on its website, you can easily find directions and Google Map screenshots of how to get around campus. Navigate through Carleton University, University of Guelph, uOttawa, Queens University, U of T, Trent University, and Western University with ClassFind! The website offers campus maps, schedules, and building layouts. Visuals accompany every step of the way! So, you can choose the building, the floor, and then the classroom. Click Find for a step-by-step walkthrough of where you'll be going, so you have an idea before you get there!
Download a Campus Map
Screenshot! Keep a copy of the campus map on your phone so you can always reference where you're going, where you are, and if you're not in the right building. Don't be afraid of whipping out the campus map to find your way.
On-Campus Events
On-campus events tend to draw large crowds, which makes them easier to find. Just think—the more events you participate in, the more you get to know the campus.
Stay Alert
Know where you're going and how you're going to arrive there. If you're walking, follow basic traffic rules. Slow walkers keep to the right while fast-walkers stick to the left. Be mindful that if you start daydreaming, you could miss your turn or totally bypass the building. So, be aware of your surroundings!
Ask
People are usually friendly and willing to help out a first-year, so don't be afraid to speak up if you're not sure where you're going. Ask someone who seems to know what they're doing! If they're confidently strolling through a big college/university campus, they've probably done it a few times.
If you're looking to find your place as a first-year student, we've got you covered. In the end, there are many ways to navigate around a big college/university campus. You may take a few wrong turns and have to revisit your downloaded map, visit ClassFind, or simply ask someone for directions, but you'll figure it out. So, stop worrying and enjoy your first year of college/university! You'll find your way just like so many of us have.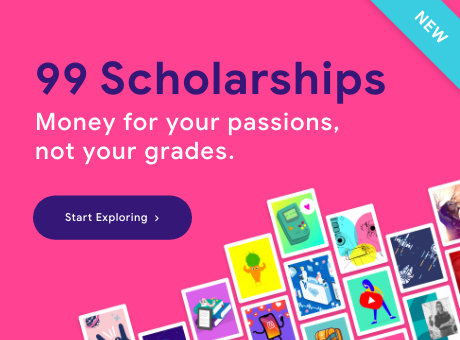 Opportunities
Scholarships That Anyone Could Win