SLN interviewed teachers Sarah Abdel-Rahman and Jeff Skrypek from Fletcher's Creek Senior Public School who have been working on a Serial-like podcast for the last several months. "The Creek" is the first fictional podcast done by the Peel District School Board and is produced and acted by students of Fletcher's Creek Senior Public School. Sarah and Jeff talk about how this podcast is changing education and what the future will look like going forward, despite school budget cuts.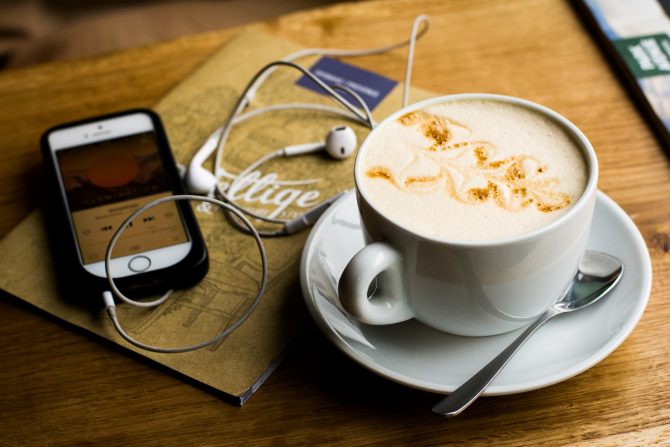 How did the idea of the podcast come about?
Sarah: I founded the podcast club at Fletcher's Creek where students could learn about podcasts and other forms of media. I thought it would be cool to start a podcast at the school so students can gain hands-on experience.
Jeff: I was introduced to podcasts by Sarah. She recommended the well-known podcast called Serial. I really enjoyed it. I thought we could create something age-appropriate for our students. So, I pitched it to Sarah and that's how it came to be.
How were you able to implement it into your curriculum?
Sarah: I teach media, french, language, and art. The podcast is the perfect way to use it cross-curricular. Students aren't just learning how to produce a podcast but also social media skills as we have an Instagram account for it.
Jeff: We heavily involve the students. As a music teacher, I got one of my students to record the outro. We use Ableton to edit the podcast which enables students to learn tech-based skills, which are very important. Next year, we hope to bring on the uploading part for the students. Also, other classes use the podcast as part of their curriculum, so it's not just the classes we teach. Next year, we also hope to share the podcast on our website so more educators can use it.  
When you first thought of this idea and told your students, how did they receive it?
Sarah and Jeff: Students were confused.
Jeff:  Casting for characters was incredible. Over 100 students showed up. There were lines up and down the hallway. We chose 25 students to be a part of the production which is still quite a lot. 
Sarah: There are episodes every Monday which gets students excited about the week as it's kicked off with a new episode. Now, more students want to get involved. 
How do you see this and other forms of art education going forward despite the cuts by the government?
Jeff: It is very concerning. Everything is at risk. This year, we used our own equipment. And it was difficult getting high-quality headphones. The school administration asked us if we needed any assistance which helped. 
Sarah: The problem is, if we follow work-to-rule next year, there will be no extra-curricular activities. We record our podcast over the lunch hour and after school.
Take us through a typical production day for the podcast.
Sarah: Jeff makes numerous announcements that there is a podcast club happening, so the involved students don't forget.
Jeff: Students sit down with scripts and practice.
Sarah: Scripts are written the week before. We meet up with them and coach them. We try to get them to live their character. 
Jeff: From day 1 until our last episode of the season, we found a huge difference in how the students were acting out the roles. They knew how to react and what emotions to invoke. The reason the main character got that role is that she was one of the few students who were able to have a monologue filled with emotion. We record the podcasts on laptops, usually over the lunch hour while editing happens after school.
What makes the topic of fictional crime so intriguing for your students?
Sarah: Everyone likes a good mystery. Presenting them with information like student suspects, evidence, and alibis and having them try and solve it for themselves is so exciting. They use critical thinking skills to solve the puzzle and it's nice to have a story where anyone can be the hero.
Would you ever venture out to other genres for the podcast? If so, what would they be?
Sarah: We've previously done a school radio-type podcast. Students give interviews, movie and video game reviews, song recommendations, that sorta thing. It gave them the creative freedom to discuss and talk about literally anything that interested them and gave a voice to students who we don't hear as much.
How do you foresee the future of the podcast and other forms of art education?
Jeff: Podcasts are amazing for school as they're very technology engaged but it is so low tech. Any student can write, produce, and critique a podcast through Google Scholar.
Sarah: We had a wide variety of students for example ones with behavioural issues, which we would record their part of the podcast in between suspensions. It is important to nurture students that need us the most.
Any advice to students who want to start their own podcast?
Sarah: Do what you enjoy and what you're passionate about! You'll be more motivated to stick with it if you're doing it for you. Another thing I would say is don't be afraid if it's something you've never done before. This was all new for us. But the internet helps. Whatever question that came up or obstacle that we faced, there was a youtube video with our answer. Learning how to use specific editing programs, how to submit podcasts to iTunes; it's all online. There are SO many resources out there to help you.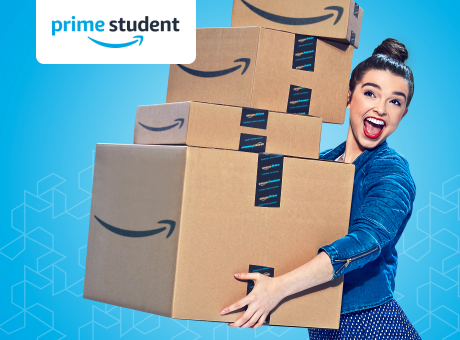 Deals
There's Being a Student, Then There's Being an Amazon Prime Student (It's Better)