Episode 5 of Adam Vassallo's Prof Talks podcast features Dr. Ian Kerr of  University of Ottawa. In this episode, they talked about autonomous vehicles, AI in hospitals, and autonomous weapon systems. Here's our takeaways:
Dr. Ian Kerr
Full Professor, Law, University of Ottawa (Ottawa, ON, Canada)

Canada Research Chair in Ethics, Law & Technology
Education:
B.Sc. Biology, University of Alberta

B.A. (Hons) Philosophy, University of Alberta

M.A. Philosophy, Western University

J.D., Western University

Ph.D. Philosophy of Law, Western University
Research Interests:
Artificial intelligence (AI) decision-making

Military robots

Driverless cars

Automated medical diagnostics
Key Takeaways
What to Know:
Autonomous vehicles is the more technical name that people use to describe driverless cars or self-driving cars. The idea is that the human driver delegats the driving task to the machine.

We already see artificial intelligence (AI) in hospitals, mostly in medical diagnostics. AI is such a natural fit for diagnoses, in particular medical imaging and radiology, because AI is good at recognizing patterns in large datasets, such as spotting tumors.

Ian's been thinking about what happens when an AI outperforms a human doctor. For certain diagnoses we're already there, where machines are better than people.

If we get a generation or two into diagnoses and treatment that are AI-generated, we might actually take the human out of the loop. Not only because the human isn't part of the decision-making process, but now the human doesn't totally understand the basis for some diagnoses and treatments. Ian wants to make sure that a human is always in the loop.
What to Check Out:
Where to Hear More:
Prof Talks is a podcast series hosted by Adam Vassallo. Over 100 days, Adam interviewed 100 notable professors.  He inquired about what led them to their field, their research interests, and their predictions for the future. Learn more at prof-talks.com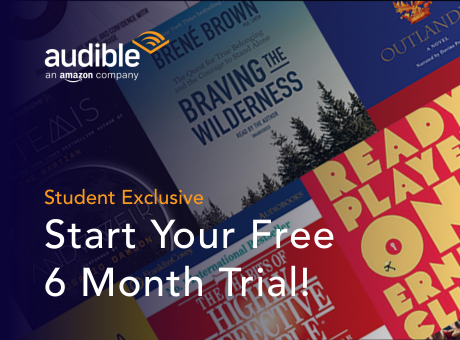 Deals
Listening Is The New Reading