Shoushi Bakarian is far from where she was just three years ago. Then, she was in Lebanon as part of a Syrian refugee family with great uncertainty of where life would take them. Now, she's a third-year aerospace engineering student at Concordia University in Montreal.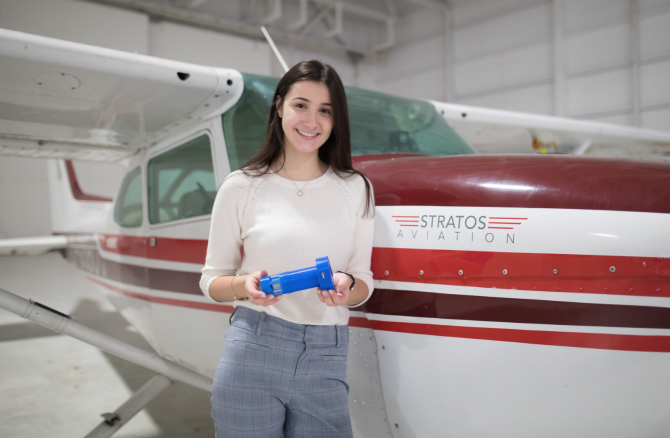 Bakarian currently holds two part-time jobs in her field of interest. One being Stratos Aviation—a flight simulation and small aviation firm. The firm is a far cry from where she was in Syria a few years ago. She recalls hearing bombs near her school when she was in the 10th grade. 
After coming to Canada, Bakarian was balancing 30 hours of work a week with full-time aerospace engineering classes. Those days are what she said were "physically, emotionally and mentally exhausting".
The Ventus
Through Stratos Aviation, she invented The Ventus. The Ventus is a 5-volt accessory charger for Cessna airplanes that runs off the aircraft's air vents and cools the air by compressing it. It's a tool that will help pilots who operate aircrafts made years prior to the smartphone era. 
Her Motivation and Support System
Noar Cohen, the owner of Stratos Aviation, pitched the idea of increasing cooling in Cessnas while Bakarian was an instructor on flight simulators. Cohen gave her the tools. "I like clean energy, solar power, wind power, so we developed it further to add on the charger idea," Bakarian says. "I spent my summer designing, drawing and testing until it worked." 
Additionally, Bakarian's motivation is not just science-related. She draws on her own experiences as well. "I want to reach girls and tell them they don't have to limit themselves to traditional jobs, like teachers. Especially for girls from my community, they have a very limited idea of what's out there," Bakarian says. "I want to become an example." 
Just as Cohen instilled belief in her, Bakarian is doing the same for others.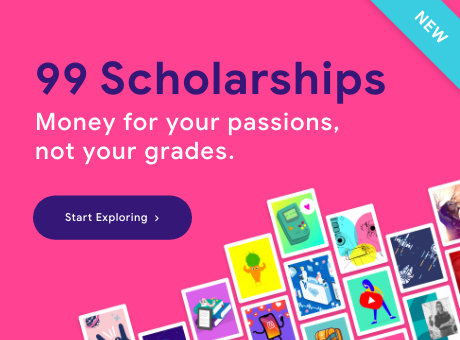 Opportunities
Scholarships That Anyone Could Win