With help from Babbel, SLN launched a search for Canada's most multilingual student and found Georges Awaad from McGill, who speaks 19 languages!
Hey, did you hear? SLN's in the news!
Did you know that the 2016 Canadian census revealed 18% of Canadians speak two or more languages? That marks the highest rate of multilingualism ever recorded in Canada.
So when we teamed up with language-learning app Babbel to search for Canada's most multilingual student, we had reasonable expectations. We figured we might find someone who impressed us by speaking a handful of languages. But we never expected to meet someone like 20-year-old Georges Awaad, who speaks a mind-blowing 19 different languages. 19!
So we had a little chat with him (in English).
There's No Way He Actually Speaks 19 Languages
English, French, Arabic, Japanese, Mandarin, Spanish, Portuguese, Italian, German, Russian, Hebrew, Romanian, Swedish, Georgian, Armenian, Cantonese, Korean, Esperanto, and Dutch. That's 19 languages. And Georges speaks them all.
We're not just talking about saying a couple of words here and there. He really can speak them all to a conversational level. He even proved it by chatting with multiple different language experts at Babbel.
Of course, some were harder to pick up than others. As a native French speaker, Geroges found other Latin-based languages like Portuguese and Esperanto easier to learn. Whereas languages like Georgian, Mandarin, and Arabic all proved challenging thanks to their structure and grammar.
How'd He Learn Them All?
It all started back when he was 10 years old and his Arabic-speaking grandparents started helping him learn languages. He remembers always liking their different sounds but this is the point when he would really start to recognize his interest. Over time, he would also appreciate how these languages connected him to other cultures.
Georges, whose first language is French, picks up languages through varying means. Having conversations with friends, using apps, and watching YouTube videos are just some of his preferred resources. Sometimes he would also listen to music, watch films, or even just use Google Translate.
If you're looking to learn, there are lots of different strategies. He suggests approaching it from a position of passion. Just by incorporating the desired language into a daily routine for as little as 15 minutes can make a world of difference. He mentions playing a video game, watching a movie, writing your schedule, or cooking with a recipe using the new language and it will make learning fun and much easier.
Considering a bunch of us at SLN still struggle just to master English, consider us impressed.
A Multilingual Trip to Berlin
Today, he's just as humble about his linguistic skills as ever. Georges reaffirms that he loves learning different languages and that it doesn't feel like work to him.
That didn't stop the Babbel team from heaping praise on him. Ted Mentele, their editor in didactics said, "As a team of hundreds of linguists from all around the world, we are extremely impressed by Georges' command of languages, especially for someone so young."
It's worth mentioning the prize he won will have him visiting them in person at the Babbel HQ in Berlin, where he'll enjoy one of Europe's most vibrant and linguistically diverse capitals. He'll also see how this language expertise can be applied in a professional environment. In his own words on the trip, "You bet I'm excited to visit."
What's Next—More Languages?
You'll never guess what he's studying. Yes, he's completing a linguistics degree at McGill, how'd you know? He hopes to eventually turn that degree into a position teaching and researching linguistics at a university.
As for what's next—more languages, obviously.
For the moment, he's doing his best to help save endangered languages around the world. His sights are currently set on a project to document a Mayan language from northern Guatemala/southern Mexico.
He's already starting to pick it up.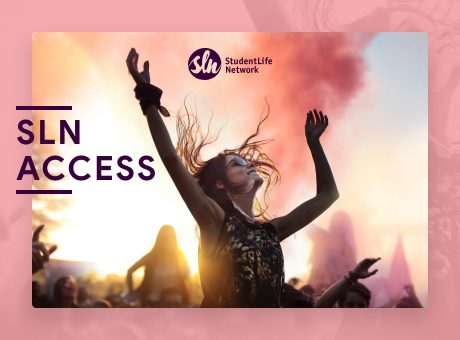 Giveaways
Concert + Festival Tickets Available to Win