What's the secret to running a massive business like IKEA Canada? It's all about the story.
IKEA is the world's largest furniture retailer and they haven't stayed that way just because. One of the reasons for their success, at least for IKEA Canada president Michael Ward, is always looking for that next thing.
The Globe and Mail detailed how University of Toronto commerce student, Lauren Hwang discovered that for herself when she shadowed Ward in Burlington, ON as part of the CEOx1Day program.
What Makes IKEA Canada Work?
Her biggest takeaway—it's all about storytelling. More specifically, it's about creating a vision for the employees and the company itself. Lauren sees Ward's job as navigating where the company is going long-term. He then has to identify how each individual endeavour and projects fits within that framework.
Lauren describes the job as taking the diverse opinions and strengths of a team and turning them into a singular, actionable plan.
One of the ways that Ward finds those diverse opinions? Apparently, he will watch people who look pensive during meetings but don't speak up. He will then draw attention to this and press them for details. Whether or not their idea is a good one, for him, it's all about sparking discussion.
You might think a strategy like that is a little bizarre but that's the kind of outside-the-box thinking that keeps Ward in charge and helps IKEA blaze trails.
What Did the President Think?
For what it's worth, Ward was likewise complimentary about Lauren, noting her desire not just to build a business, but to build one with strong values.
He further pointed to her level of comfort in all the meetings and appointments he took across different departments throughout the day.
Their day together is perhaps best symbolized in the store tour. As Lauren learned, even the way the store is laid out has been meticulously planned. Ward sees the tour as a "moment of truth," where all the talk and vision is finally made physical.
Running a company like IKEA Canada is no small task. Huge props to Lauren for holding her own and leading that next wave of student entrepreneurs.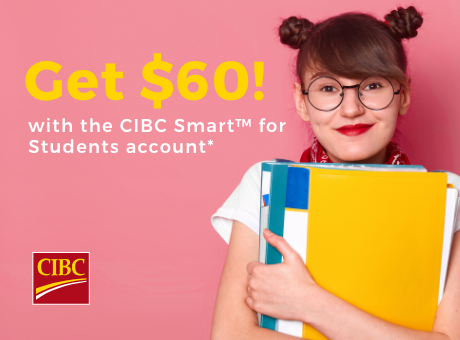 Deals
Find an Account That Pays You