It's almost Mother's Day! Time to celebrate all of the wonderful things your mother does by giving her the perfect Mother's Day gift. Show her how much you care!
Are you having a hard time finding the right present? We have some ideas!
Home Spa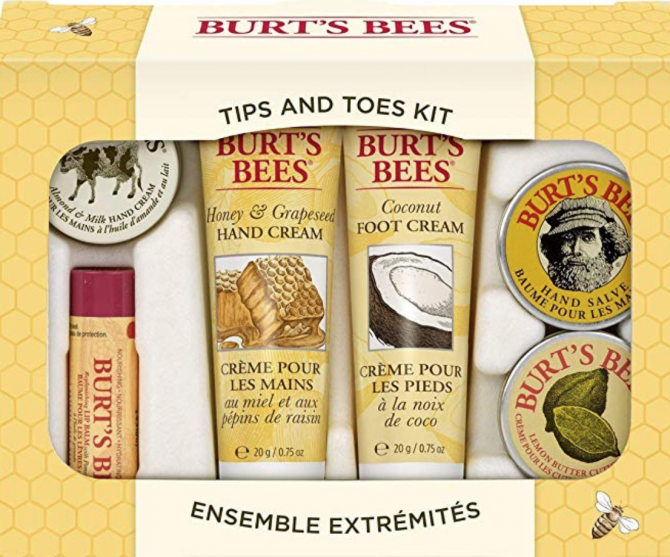 Pamper your mom this Mother's Day with spa-like luxuries she can take advantage of at home!
Jewelry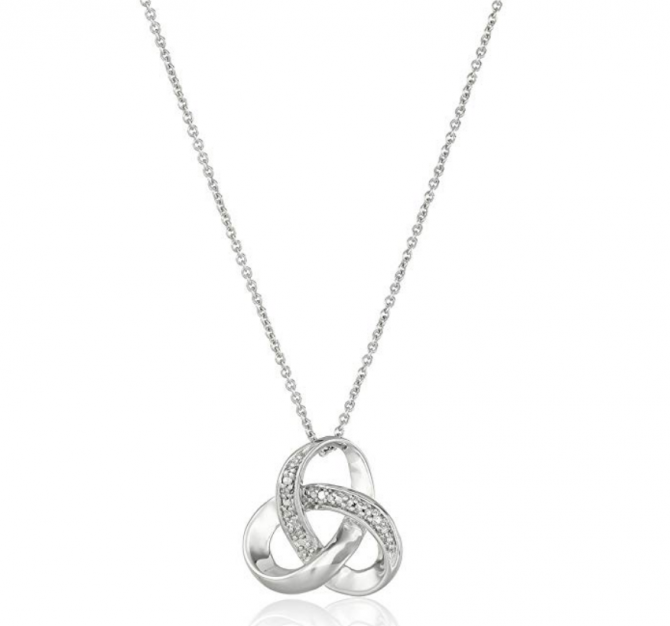 Why not buy her a piece of jewelry that she can rock around the office?
Mug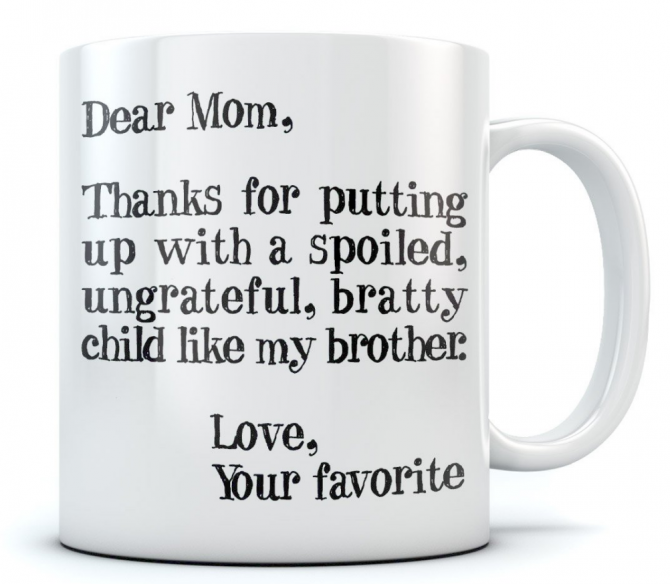 Who doesn't love their morning coffee or tea? Besides, these cheesy mugs can be fun and creative.
Fitness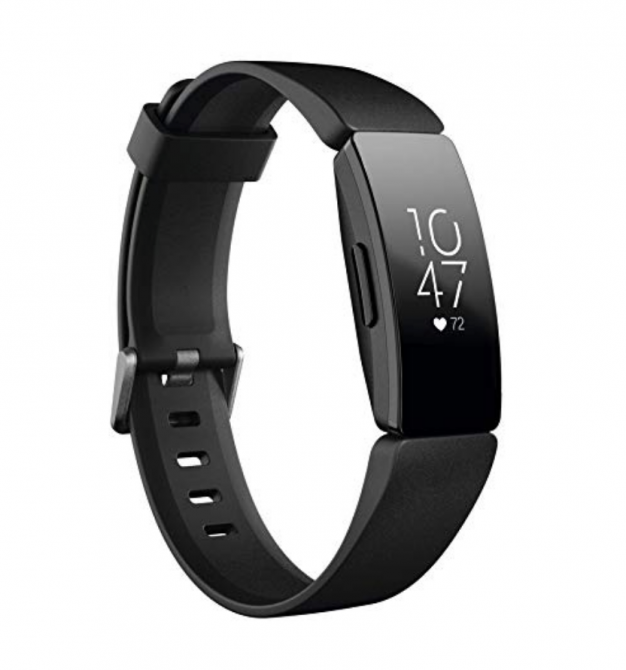 Is your mother looking to get into better shape? Help her to stay active with a FitBit!
Colouring Book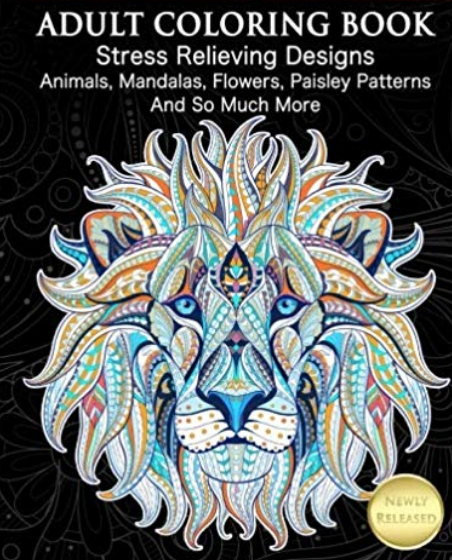 Give the gift of colouring! Help your mom de-stress by offering her the chance to act like a kid again. You know just how fun it can be.
Aromatherapy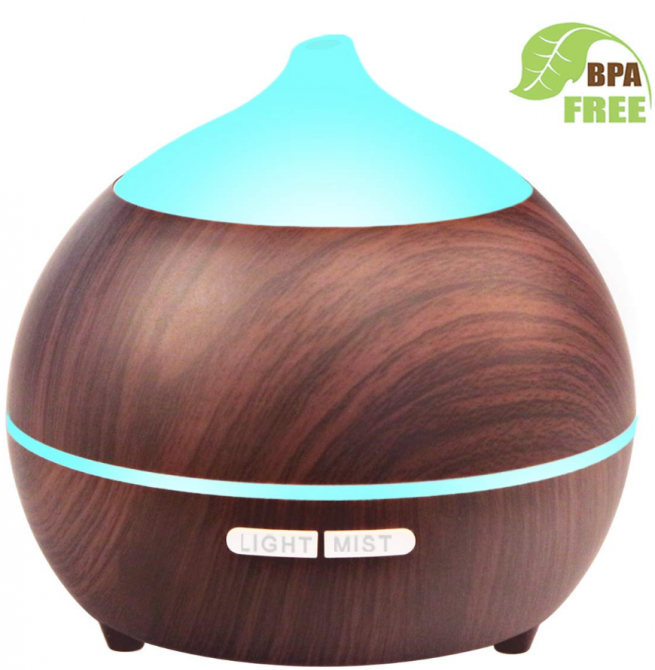 Help your mother relax with an essential oil diffuser! This cool mist humidifier has an auto shut off that can be partnered with essential oils for energizing the mind, removing small odors, and protecting the family from excessively dry air, microorganisms, dust, allergens, and more! With so many benefits, how could you go wrong?
Essential Oils Package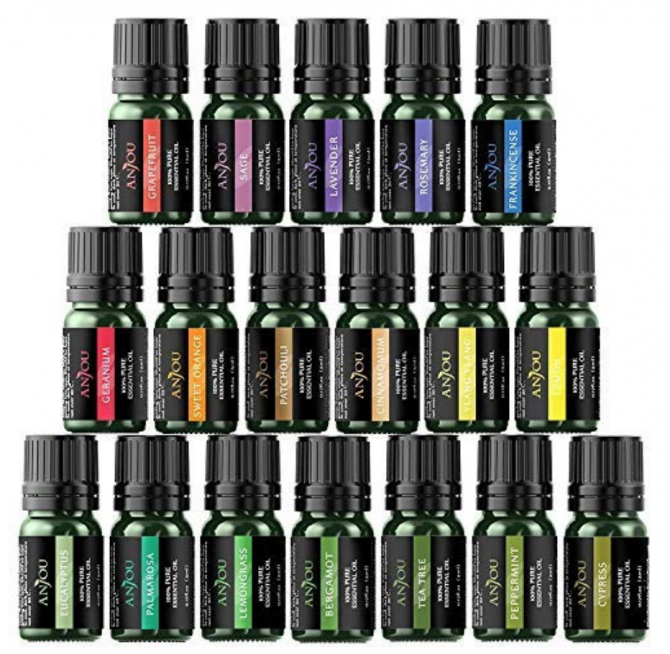 If your mother already has a diffuser, consider an essential oils package where she can try a number of oils including: lavender, tea tree, eucalyptus, lemongrass, peppermint, bergamot, rosemary, cinnamon, ylang ylang, and more!
Funny Wine Socks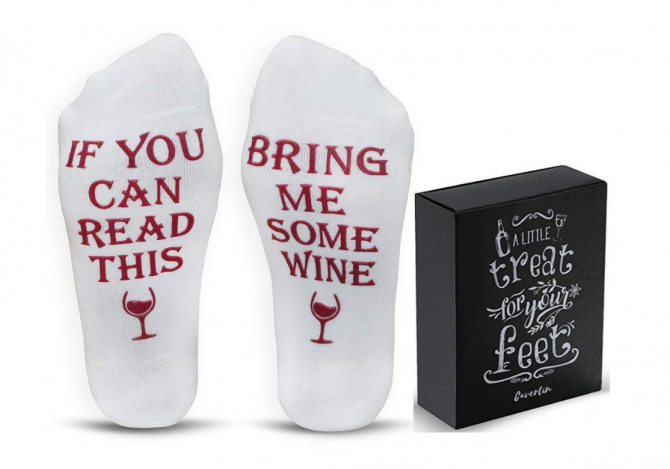 Who doesn't enjoy a gag gift with some truth to it?
"What I Love About Mom" Book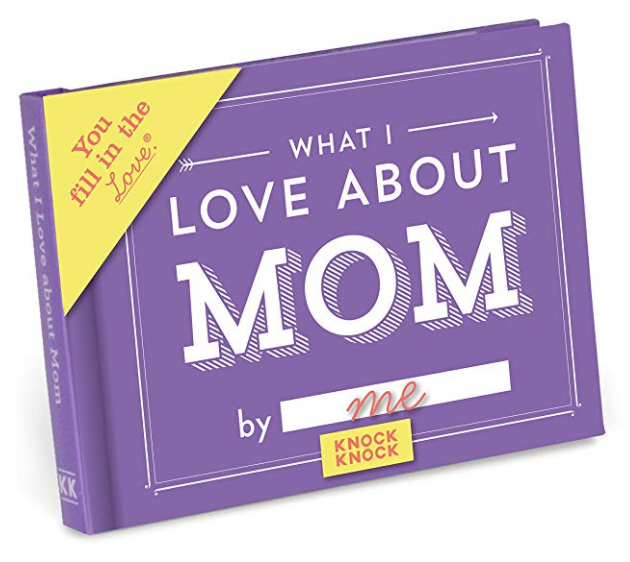 Fill in the journal and tell your mom how much you love her, so she'll never forget!
Handbag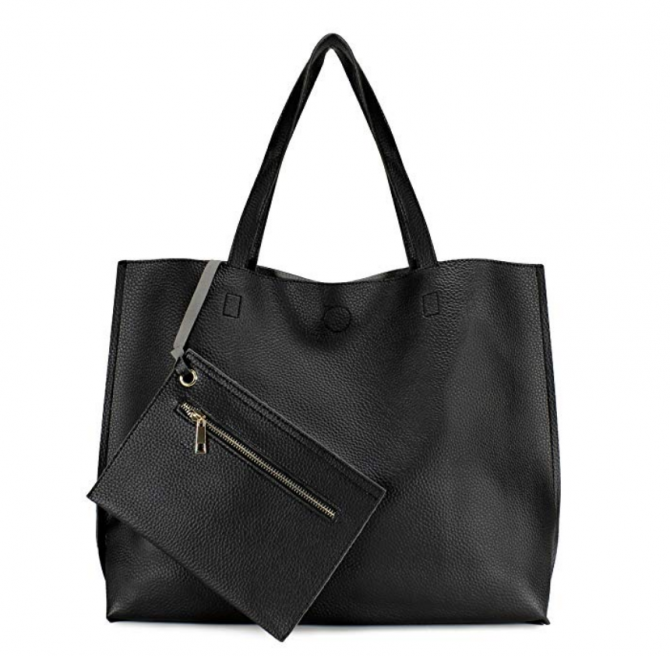 Has your mom had her eye on a purse, bag, backpack, or luggage? Now's the chance to gift it to her so she can get her travel on!
Fire TV Stick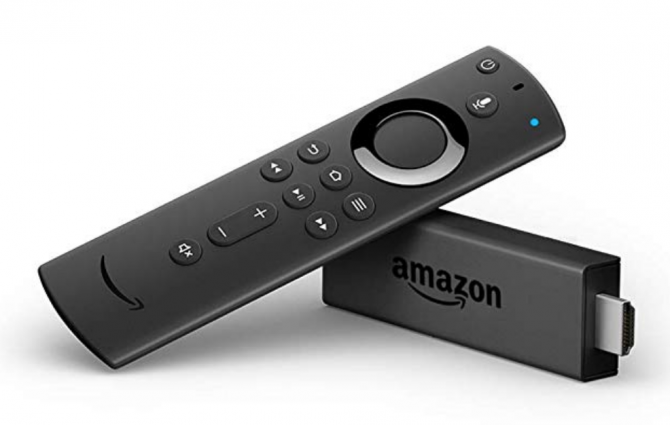 Make things easier! Your mom can launch and control content with the all-new Alexa Voice Remote. It hosts thousands of channels, apps, and Alexa skills. Not to mention all of the websites such as Facebook, Reddit, and YouTube at her disposal.
Kindle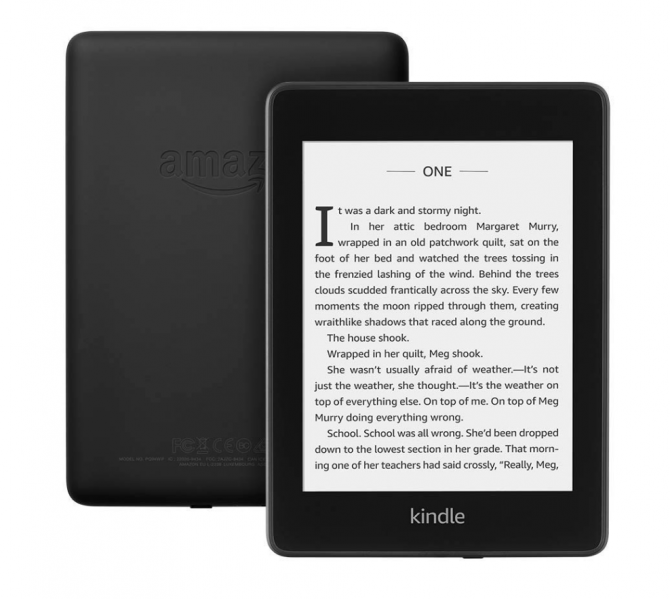 Is your mom a bookworm? Give her the gift of reading! With 8GB or 32GB of storage, your mom can carry even more stories with her wherever she goes. You can always pair this present with ebooks or keep the books in mind for future gifts!
Echo Dot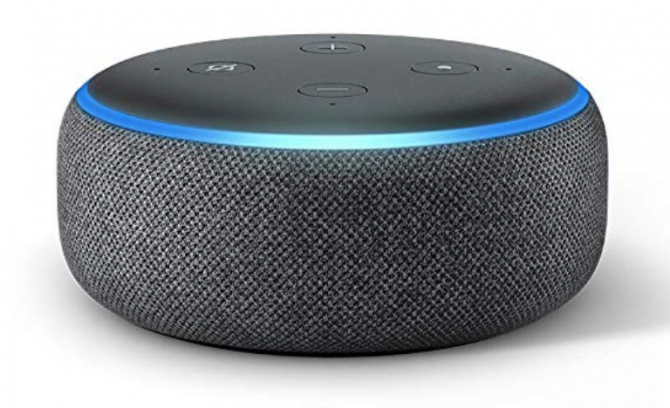 This is a smart speaker with Alexa. Your mom can voice control her smart home by turning on lights, adjusting thermostats, streaming music, and more to make things easier!  
Scarf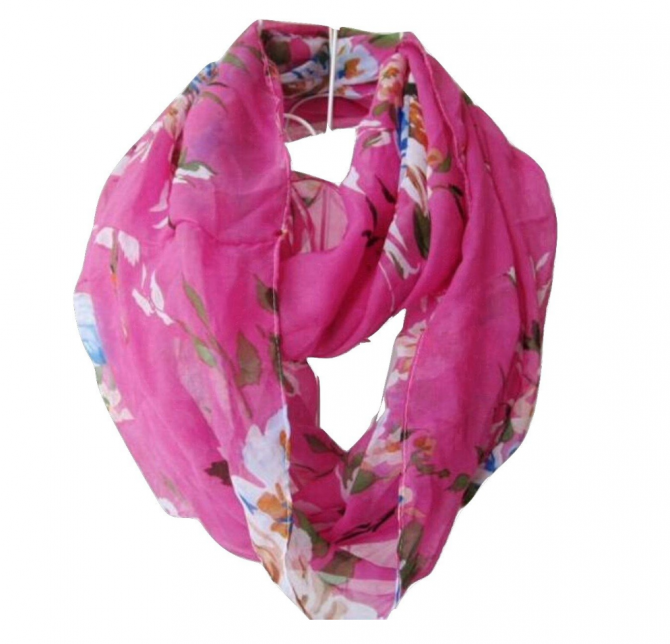 It's springtime! Why not gift your mother a lightweight scarf that she can wear?
Watch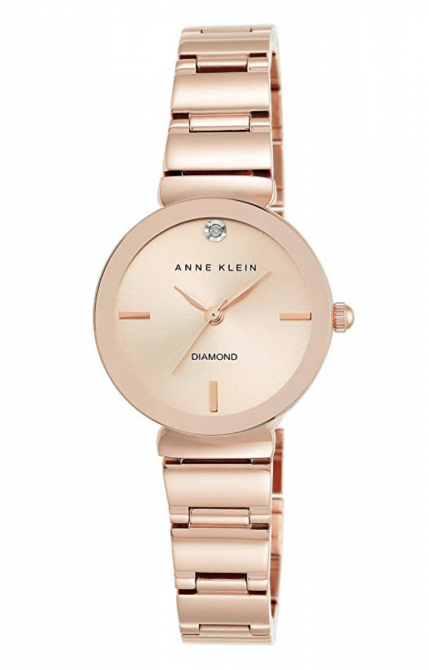 Both affordable and fashionable. Everybody needs to tell time, right?
Cozy Robe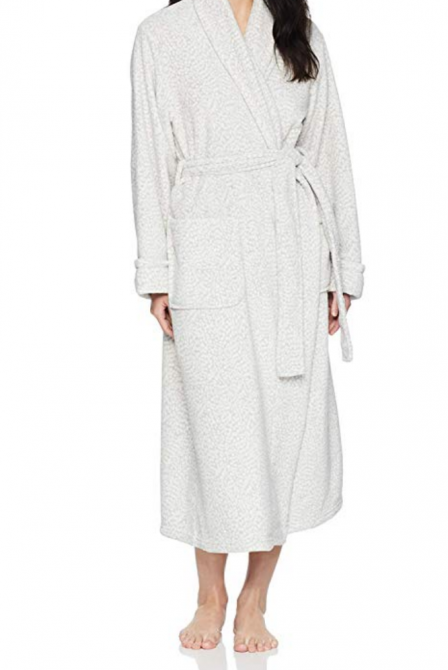 Help your mom wind down after a long day. Fuzzy robes are a perfect comfort. 
Bathtub Caddy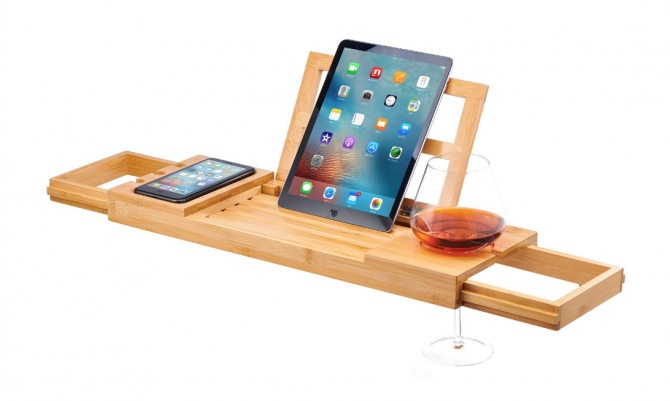 Maybe your mom enjoys bubble baths. So, get her the perfect bath caddy that can hold an iPhone, iPad, book, and/or wine glass safely for those relaxing, luxurious soaks.
Bath Bombs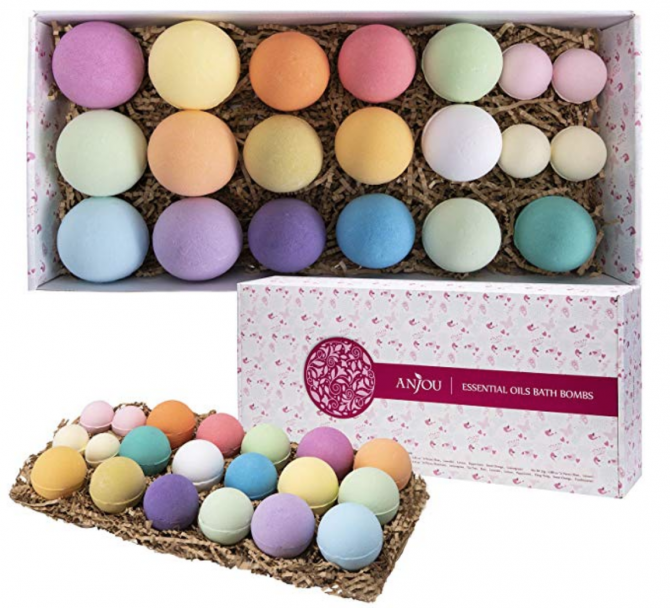 Moisturizing, fun and relaxing bath bombs are bound to make your mom feel fresh and clean! Obviously, you can pair this with a bath caddy for a solid Mother's Day present.
Candle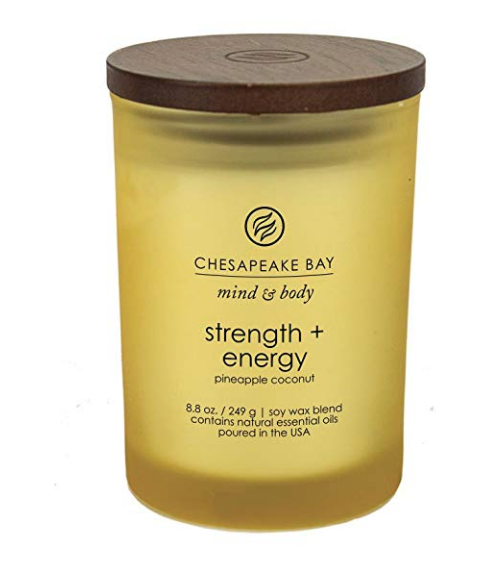 Help your mother relax after a long day with the perfect scent.
Photo Frame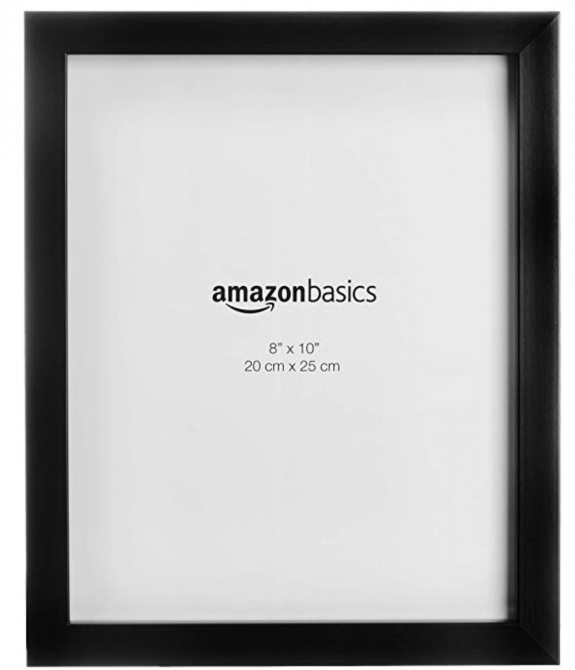 Fill this with memories that mean something special! A gift from the heart always means more.
Engraved Cutting Board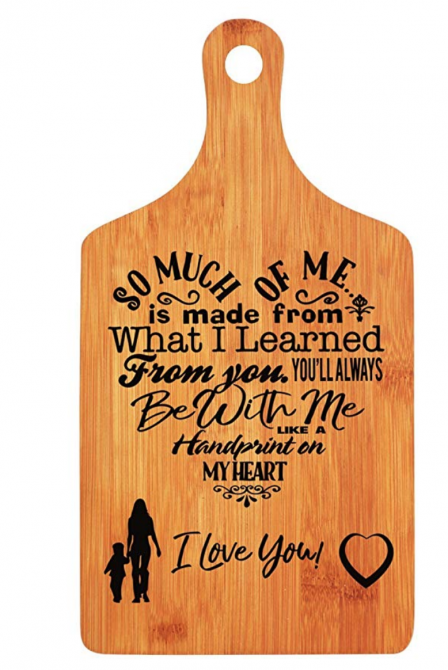 If your mother is a wicked chef in the kitchen, give her the right tools with some heart!
Sweets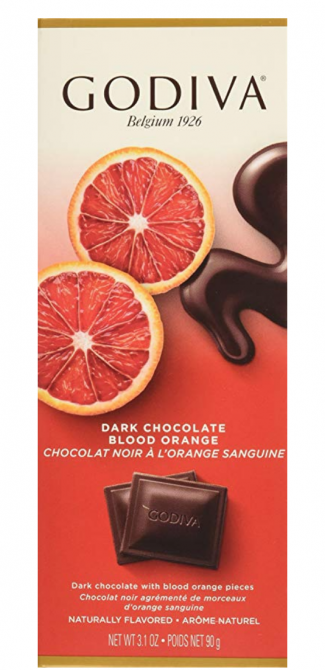 Who doesn't love sweets?
Hair Equipment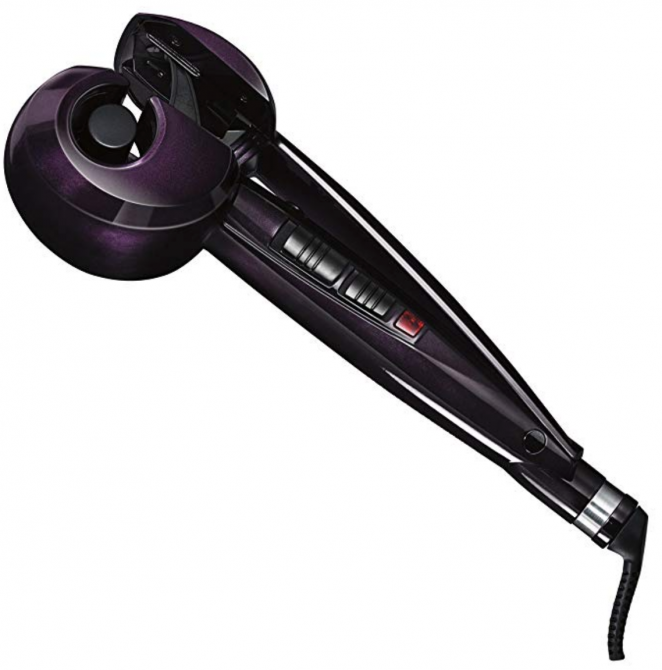 Is she in the market for a new hair curler or straightener?
Gold Artificial Rose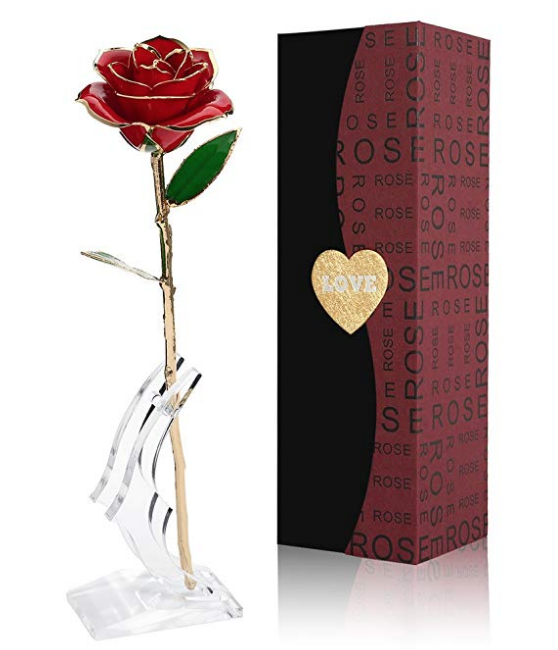 Bouquets are last year's news. Preserve your love for your mother with a flower that can never die in the form of this gorgeous artificial rose flower!
Perfume
Do you know your mother's favourite fragrance? You can't go wrong picking out something you know she loves and uses!
Mother's Day shopping is a lot less stressful when you have some ideas! Now that you have our suggestions, you can get started.
Recap: What are the top 25 gifts for Mother's Day?