Left your Mother's Day shopping to the last minute and need something, like, yesterday? Amazon Student has got you covered.
Let's be real. Our mom's are picky, even though they won't admit it. She will likely tell you that she "doesn't need anything other than your love and your time."
Don't fall for it. It's a trap.
Sometimes tea-towels and generic candles don't quite drive home the message that you are trying to express when giving a Mother's Day gift. So, we've compiled a list of thoughtful ideas that are suitable for any mom, that you should be able to shell out for on a student budget.
For a full list of Amazon Mother's Day deals, check this out.
For the moms who are more like sisters…
If you have a mom that thinks she's still in her 20's, Amazon now provides great deals on luxury beauty products and quality accessories to complement her youthful spirit.
Amazon Prime offers free, two-day shipping on L'Occitane body and hand creams, many of which are under 50 dollars.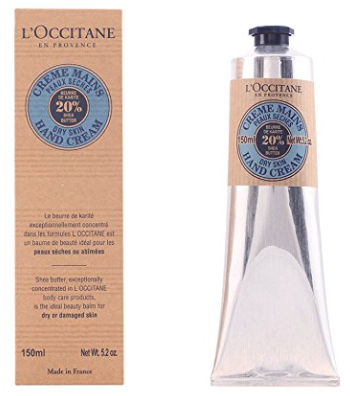 Rated 4.5 stars. Out of 5 stars. That's a legit skin cream.
For the high rollers, you can also order Daniel Wellington watches through Amazon Prime for less than 200 dollars.
If you're feeling extra, extra, super generous this year, Amazon also sells designer handbags, including Sam Edelman.
For the moms who are also dads…
Hands up for all those single ladies that do an unbelievable job at managing a career, raising a family and holding down the fort – Amazon has gifts for them too.
She might dabble in the beauty products, or maybe she has a taste for all things practical.
Help your mother help you with Amazon's fantastic Kitchen, Home and Garden supplies. Amazon Prime provides free, two-day shipping on coffee machines, panini makers, crock pots and all the other gadgets that super-moms might need.
For the moms who are impossible to shop for…
For the moms that seem to have everything and then some, maybe you're looking for an "it's the thought that counts" gift.
Check out some of the "sentimental" items that Amazon has to offer.
For the mom that isn't your's…
If you are spending mother's day with extended family or having dinner with your significant other's mom (even though you've only been dating for a few months), Amazon has perfect hostess gifts as well.
Amazon provides several different treat-baskets ranging from a low to high price point.
Amazon Student offers college and university students free two day shipping for six months and then 50% off Amazon Prime. Try it free for six months and cancel anytime!