Premier Doug Ford's latest cuts to post-secondary education are nothing new for students in Ontario but come with an unprecedented attack on student and campus life.
With the bleak history of post-secondary education funding in mind, students expected the worst from the January 17 announcement about post-secondary education by Minister of Training, Colleges and Universities, Merrilee Fullerton. It came as no surprise that this government would offer a 10% reduction in tuition fees while simultaneously converting non-repayable grants into loans and eliminating the 6-month loan repayment grace period, all while also creating stricter OSAP eligibility requirements. These decisions will increase student debt in Ontario and will make post-secondary education in this province unaffordable and inaccessible to thousands of students.
The Student Choice Initiative: A False Choice
Minister Fullerton and Premier Ford's disastrous proposed changes don't end at the cuts to OSAP. They are also proposing legislation that they refer to as the "Student Choice Initiative", an initiative that will destroy student and campus life.
The proposed "Student Choice Initiative" will make some ancillary fees optional. These are fees that are charged to students and pay for the aspects of a college or university that are not covered by tuition fees. This includes academic support services, athletic facilities, students' unions and associations, and equity and advocacy services on campuses.
Students' Union-Busting
Every campus in Ontario has at least one students' union. Students pay a semesterly fee to these organisations to provide independent representation and advocacy for students, as well as countless essential services. In short, students' unions make campus life safer, easier and more enjoyable. Behind the scenes, they also manage health and dental insurance plans, student bus pass programs and provide representation for students who are facing disciplinary action from the school's administration. Students' unions also organize and oversee most aspects of campus life, such as running Orientation Week events for incoming students.
Under Premier Ford's plan, these fees have been deemed non-essential which encourages students to refrain from paying them. You might say, "What's the big deal? Students' union fees take a chunk out of my account anyway." But these fees pay for campus food banks, women's centres, wellness centres, LGBTQ+ centres and other resources you don't even realize you use on a daily basis. Opting not to pay ancillary fees, like the Ford government wants, will give students' unions little choice but to end services that have become essential to campus life. The decline of students' unions will also mean there will be fewer people available to hold politicians like Doug Ford accountable for their harmful policies.
An Attack on Student Journalism
Student fees also go towards student media, including campus newspapers and radio stations. Student journalism has, historically, played an important role in society, reporting on news that affects students on- and off-campus. Student media also contributes to keeping students informed on decisions made by campus administrations. Campus media also provides invaluable job training and student journalists from across the province have gone on to have successful careers as writers and reporters with media outlets such as CBC, Radio-Canada and the Toronto Star, to name a few. The Ontario government's "Student Choice Initiative" jeopardizes the existence of student media in Ontario.
Clubs, Societies and Associations
For many students, campus clubs, societies or program/faculty associations become a home away from home. It is where students make life-long friends, find community on campus and are able to gain valuable skills and experience in fields that either interest them or that they hope to eventually work in. These campus groups are also often connected to local, provincial or national organisations and provide crucial networking opportunities for students as they prepare to enter Ontario's labour market. This side to campus life exists solely on student fees and will weaken or disappear under the "Students' Choice Initiative".
Take Action!
Doug Ford has left the students of Ontario in a bleak situation. Come September, students will return to school with more loans. We will study on campuses with fewer services and resources while students' unions struggle to survive and school administrations cut costs to cover the funding deficit.
Organizations and unions like the Canadian Federation of Students are demanding a reversal to these policies. You can join them too!  Sign the petition which will automatically send a letter to Premier Doug Ford, Minister Merrilee Fullerton and your local MPP, demanding this government to stop its attack on students. Then sign up for more updates by texting ACTION to 647-493-0734.
Doug Ford has clearly underestimated the power of Ontario students. It's time for us to show him how important our post-secondary education is to us.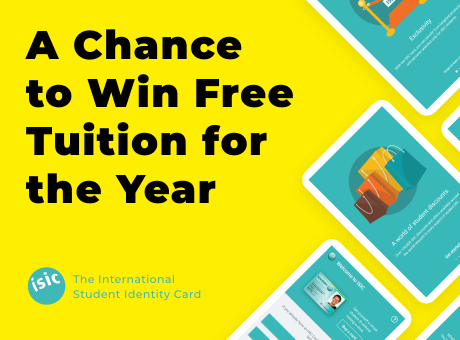 Giveaways
$5,000 to create your ultimate student prize pack