We here at Student Life Network recently congratulated the 2019 winners of the Loran Scholarship. A small group of extremely incredible students, these young people have proved that you can accomplish great things if you are genuine, confident, and put the work in. In an effort to help all of you, we've tried to get in contact with as many of the winners as possible. This series will help to tell their stories and give you some tips and tricks for scholarships. Hopefully, it will encourage you to take the first step towards your new future!
Our first interview is with Leon Picha, from Matthew McNair Secondary School in Richmond, BC. He's working in many ways to better his school, from being vice-president of the student council to working as a stage manager. On the weekend, he manages a McDonald's. I had some specific questions for him, but I began by asking him to give me a sense of the journey from hearing of the scholarship to winning it…
Can you tell me your story? How did you go from learning of this scholarship to winning it?
I'm Leon, I grew up in Richmond British Columbia and I moved out to Delta BC in 2007 while still attending school in Richmond. I have an older sister who is an aspiring Aboriginal artist here in Vancouver with murals in Vancouver as well as pieces in the Vancouver International Airport. I live in a single parent household with my father. My grandma has held an influential role in my life as she has taught me the essential life skills to allow me to be independent and selfless. My family has provided me with a happy and encouraging environment to develop my skills as an individual and to learn.
This win for me means that I can get an education without having to worry about finances. Just two weeks ago I was thinking about how to file for student loans but now I'm lucky enough to not have that worry as strong as it was before. It also will give me a strong sense of community. The Loran community is a tight-knit group of like-minded individuals with the common goal of bettering our world. We all want to make an impact. Being surrounded by these wonderful individuals gives me a warm smile. I know that we as a generation can make a meaningful change.
I'm so excited to share this journey with the 34 other scholars, and one scholar who I went to pre-school with. I wrote the application the night before it was due and had my reference submit their statement 2 hours before the deadline. The application process is a long, tiring journey but you miss 100% of the shots you don't take!
Can you tell me a little more about why you applied for the scholarship?
I applied for the scholarship with no real expectation for any results. I was simply applying because everyone said how important it is to at least apply for scholarships so I was applying for every scholarship I could.
What do you think students need to succeed? What needs to change in society, politics or elsewhere to improve the education system?
Students need self-motivation to succeed. You can always have people nagging at you to do your projects, homework, essays, everything but it isn't going to make you do it. Your own success is dependant on your personal drive and motivation. Also, however cheesy it sounds, it is so important to become involved in your community! Extracurricular activities teach you the practical life skills that a typical classroom doesn't teach. Social interactions, time management, leadership skills, all these traits that you learn from extracurriculars will form you into a young adult who has a better understanding of your own capabilities as well as being aware of the world you are in.
In BC I believe they're doing a fair bit to improve the education system. I have been lucky to receive wonderful teachers. I do believe that more must be put into the career preparation courses in British Columbia. These classes are often overlooked and aren't as serious because they aren't necessarily typical English, math, social studies, etc. These classes are so important and they set a good foundation but I believe students and teachers alike need to be more committed to them.
What advice do you have for other students applying to this or any other scholarship?
Apply to everything, and always be genuine in your applications. If you try to be something you're not then the scholarship will most likely not be for you. Be genuine with everything! If you make it to an interview process of a scholarship, once again, be yourself. They already contacted you because they're interested in your cause. Be ready to talk about it. If they take the time of day to talk to you, give them more than that in return.
How do you feel as you transition from high school to post-secondary? Do you have any advice for other students regarding that change?
I'm pretty unsure about my transition. Originally I was going to be staying in BC but now that I'm leaving to go across the country I'm unsure of where my path is heading, but that's okay. I'm also excited for the new experiences. I love my high school and everyone in it and I'm going to miss them, but in this weird time where everything is changing I'm not necessarily sad about it but I'm happy I had the opportunity to meet everyone I did.
What do you hope to accomplish during or after post-secondary?
In all honesty, I just hope to make a lasting impact on someone or something.
Applications for the 2021 Loran Award are now open! The Loran Scholars Foundation looks for students who demonstrate strength of character, a commitment to service, and leadership potential. To learn more about the Loran Award and how to apply visit https://loranscholar.ca/becoming-a-scholar/ and/or join one of their webinars.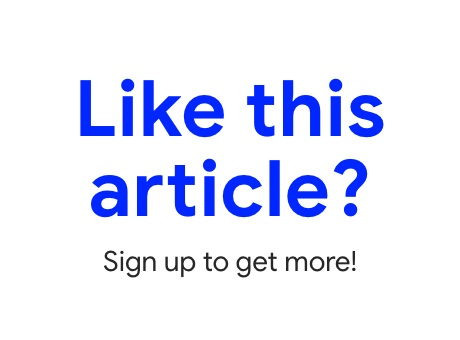 Student Life Network
Become the next student winner