2019 is a new year! Is there a better time to increase your productivity? Do you have your goals mapped out in a planner or are you taking it one day at a time? If you want to be successful, then it's time to hop aboard the productivity train! *choo*choo* 
Now, you're probably wondering who is this strange person using awful references? Well, my name is Christine *waves enthusiastically* and I am a huge planner. Every goal, every meal, every article… I plan them out! I believe that strategic planning is the key to success because you organize your week in a way that makes it possible to accomplish your goals. Whether you aim to improve your grades, eat healthier, be more punctual, or land your dream job—planning your week (or month) will ensure you stay on track.
You might be wondering, "how do I plan?"
Have you tried using a productivity planner? A planner can help you stick to your weekly objectives, so you see them through. But there are a number of productivity planners, how will you know which one is right for you? Read the list below to determine which one works best for your goals:
Self-Journal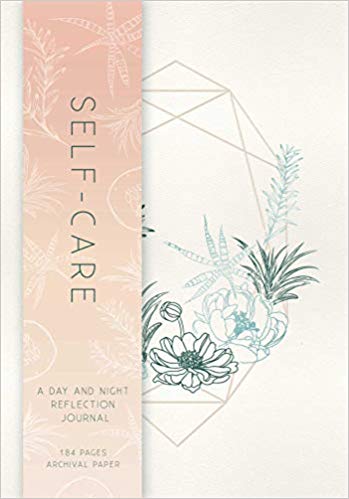 Are you looking to improve something personal? Maybe you want to set a better diet or exercise routine. Maybe you're hoping to improve your sleep schedule or balance your life better. Or you want to hone in on your emotions and what's going on with you. It's possible that you're not sure what you want to do in the future or what you aspire to be. If so, consider picking up a self journal. I view this as a productivity planner because you are working towards an end goal … whatever your personal reason is!
Weekly Planner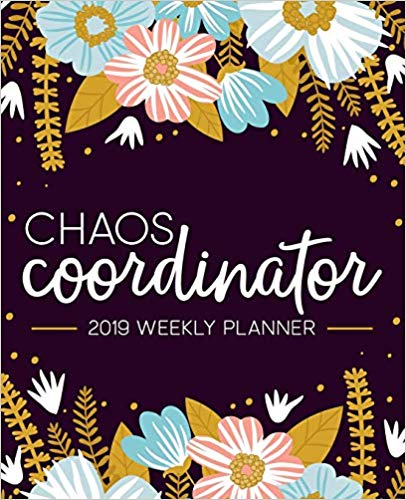 This is a simple day-to-day agenda that offers hourly intervals to block off time for projects, appointments, research periods, and more. Organizing your week with this planner makes scheduling times faster and easier. It will hold you to your promise to get things done by glaring at you every time you open it.
Simplified Planner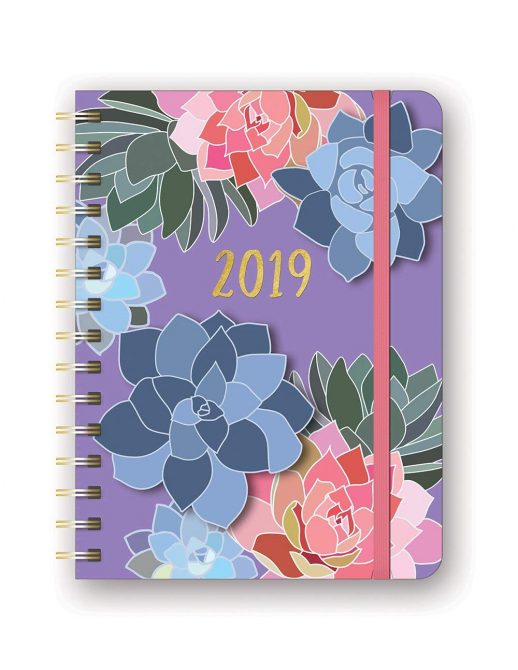 This offers you a daily schedule with boxes (no times) so you can set a list of items you want to complete that day without having specific hours set. It's for those of us who have self-discipline and know when things need to get done. Many of these can be purchased mid-year, so it is perfect for the average student. These usually begin in August or September and continue until the following August. You can map out group projects, work schedules, assignments, essays, and anything else during the school year without purchasing a new planner partway.
Desktop Calendar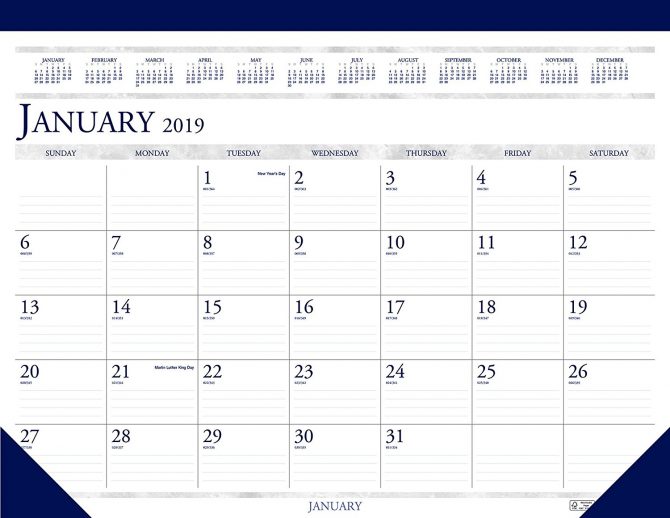 Maybe you don't need a detailed agenda. If you're the type of person that only needs a little box per day to write down what's going on, then perhaps a desktop calendar is right for you! This productivity planner allows you to map out your month so you can see a broad scope of tasks that need to be completed before their due dates. If you've circled a date because a ginormous project is due, you'll be reminded every time you look at your calendar… even if you're dreading it. If you don't want to take up desktop space, you can always hang it on your wall.
Magnetic Calendar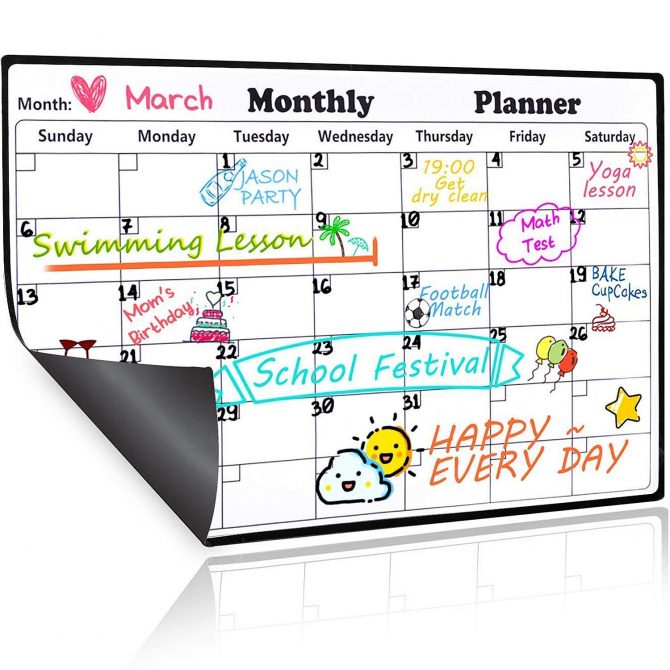 Keep this magnetized calendar on your fridge, so you see it daily (we all have to eat, right?) and can update it every month. Now, you'll always know what's on the agenda.
Downloadable Planners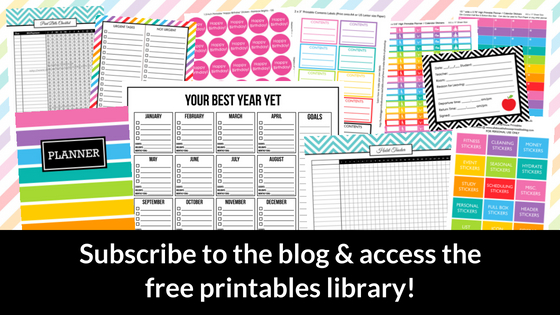 https://allaboutplanners.com.au/free-printables/free-printables-library/
Perhaps you only use your computer. You can find modifiable weekly and monthly planner sheets online that you can save to your computer (or print). Some consist of free downloads. I find this type of planner to be excellent when mapping out content for my personal blog.
Meal Planner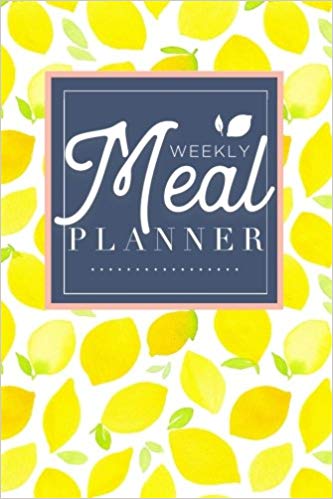 Are you looking to improve your eating habits and grocery buying? Then meal prepping is probably the right move—your wallet will thank you. By using a meal planner, you can schedule your meals and make a list of what you need so you don't overspend at the grocery store. To learn more about this tactic, check out Meal Prep 101. 
Tearaway Notepad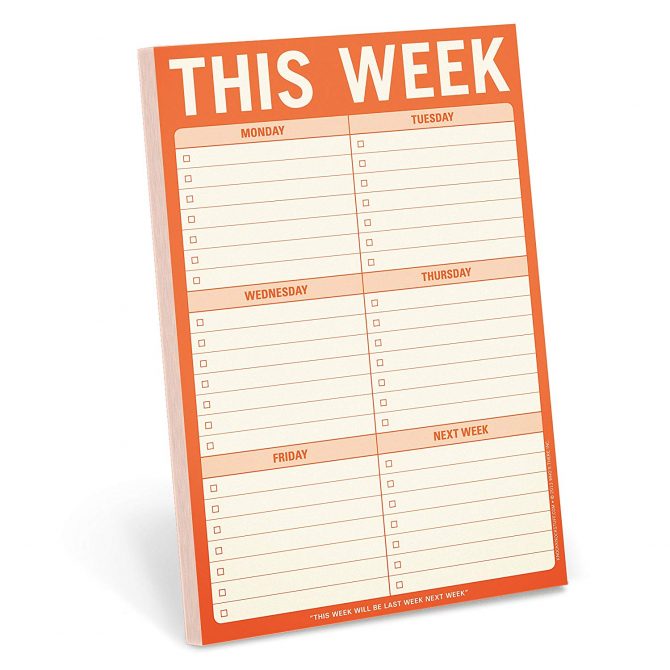 For those of us who don't need a set schedule, use this method to jot down your to-do list. Rip off the used top sheet at the end of the week and start fresh, so you are always looking forward.
Phone Calendar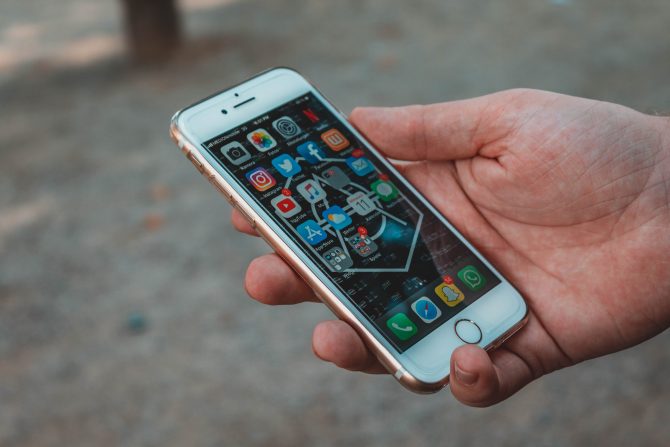 If all else fails, use your phone calendar for scheduling. This is excellent because reminders alert you when you're supposed to be doing something. It's hard to ignore a task when your phone is literally screaming at you.
Best of luck future planners!