After weeks of marathon study sessions and early morning lectures, you're probably ready to ditch the textbooks for a bit and get a change of scenery. And sure, a resort vacay can help you rest up and recharge, but there's something special about forgoing the typical tourist traps and getting as close to an authentic, local experience as possible. If this sounds like you, keep reading because we have 10 off-the-beaten-path travel ideas that are perfect for student travellers.
1. Yorkin, Costa Rica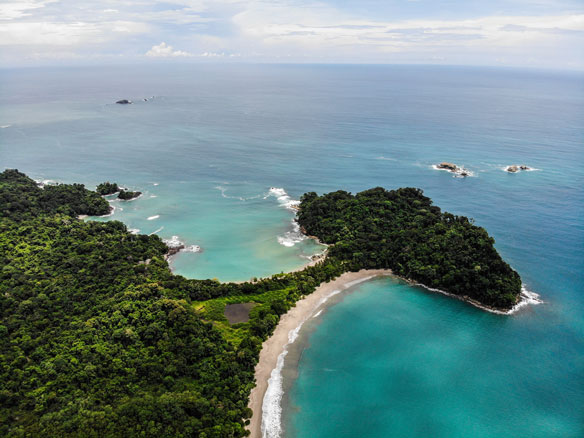 Costa Rica is a popular spot with young travellers for good reason. It's a gorgeous, tropical nation with unique wildlife and stunning beaches – and it's super affordable. What's not to love?
The capital, San José, is a great place to start, thanks to its many museums, galleries, and parks. However, if you want to get a deeper understanding of the Costa Rican culture, you should add Yorkin to your must-see list. Accessible only by boat, this relatively untouched corner of Costa Rica is home to the indigenous people from the Bribri community. Here you can learn more about their culture and traditional customs, as well as how they're preserving the natural environment around them.
2. Los Patos, Dominican Republic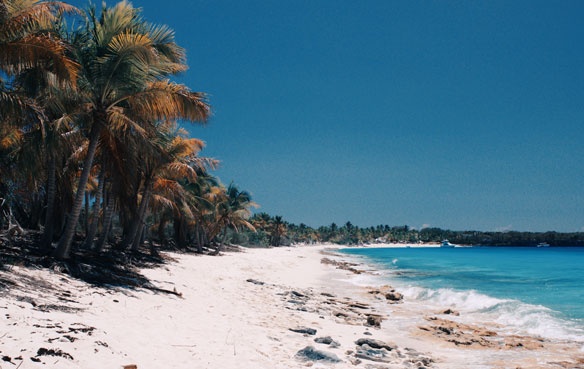 Similar to Costa Rica, the Dominican Republic is a go-to destination for students looking to have a tropical adventure. But if all-inclusive resorts aren't your scene, we highly suggest you plan a trip to Jaragua National Park, located on the southwestern coast of the country near the Haitian border. According to locals, the Bahia de las Aguilas, a five-mile white sand beach located in the park, is one of the most beautiful places in the world. It's also a protected area, making it an awesome spot for snorkeling.
3. Chefchaouen, Morocco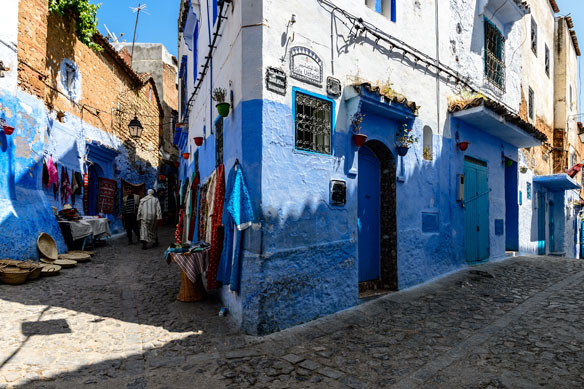 Morocco's vibrant and colourful markets are a big draw for visitors looking for an immersive, cultural experience. However, if you want to step it up a notch, take a bus out of one the main cities like Tangier or Fes and head to Chefchaouen, a charming city in Northwest Morocco. Imagine spending your days getting lost in the city's maze-like streets, taking pictures of their signature blue-washed buildings, or literally chasing waterfalls in the high Rif Mountains. It's one of those places that's so beautiful and unique, it almost doesn't seem real.
4. Zakynthos, Greece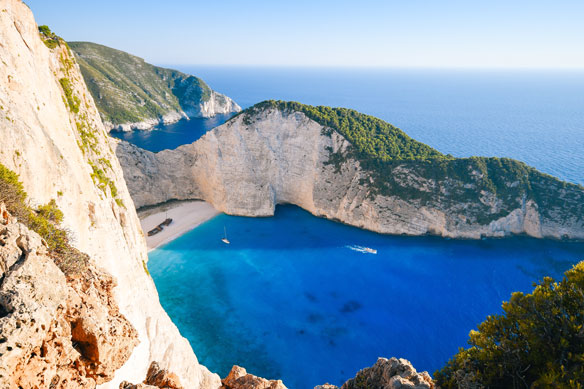 Want the island charm and sun-soaked beauty of Santorini without the crowds of tourists? Zakynthos is where it's at. It's one of the other many Greek islands located in the Ionian Sea, and what it lacks in popularity, it makes up for in white sand beaches and crystal-clear blue waters.
It's a great choice if you're looking for a chill holiday week getaway. The main attraction on the island is Navagio Beach and its massive abandoned ship, but you can have just as much fun simply renting a car and exploring the island on your own terms.
5. Reykjavik, Iceland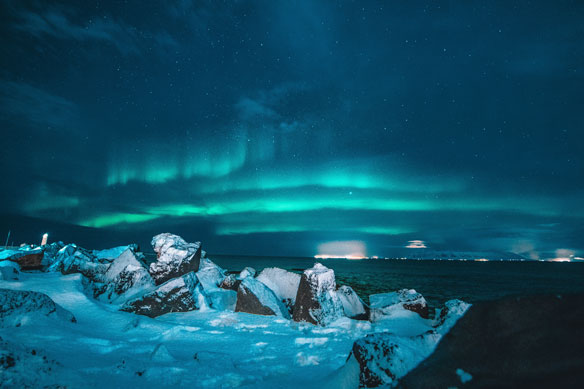 While Iceland used to be considered a hidden gem, the country has recently exploded in popularity thanks to some amazing flight deals and natural wonders like hot springs and the Northern Lights that are hard to experience anywhere else.  But don't worry – there are still quite a few hidden gems that most travellers haven't caught wind of. For example, Bruarfoss, located about an hour and a half west of Reykjavik, is a stunning natural waterfall that has some of the brightest blue waters you've ever seen.
6. Nashville, USA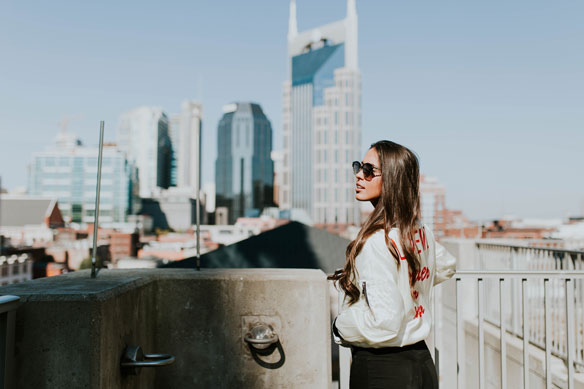 When most people think of Nashville, visions of country boots and banjos dance through their head. However, the country music capital of the world is also becoming a 'hot' destination for foodies, no doubt, in part due to the growing international popularity of its namesake dish, Nashville Hot Chicken. If you've got a hankering for spicy goodness (and have tastebuds of steel), we recommend looking up a few "best of" lists and planning your own Hot Chicken tour around the city.
7. Squamish, Canada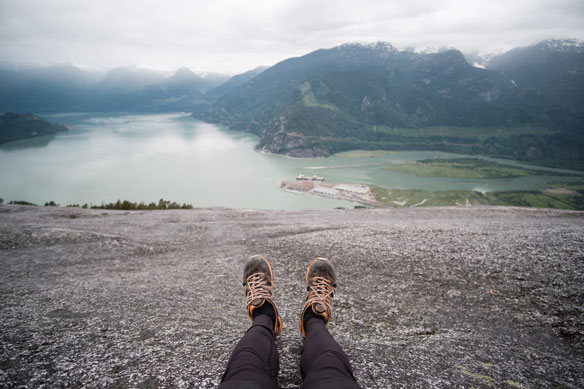 For those who aren't phased by a little cold, you can't go wrong with a trip to the Whistler region of Northern B.C. This popular winter travel destination is home to some of the world's best ski resorts. But if you want all the fun of Whistler without the overwhelming crowds, venture a bit north and rent an apartment in Squamish. It's only a 40-minute drive away and accommodations are much more affordable than if you stayed in downtown Whistler. Plus, Squamish has plenty of attractions in its own right, from backcountry and Nordic skiing, to sky gondolas, and craft beer and small-batch distilleries.
8. Lisbon, Portugal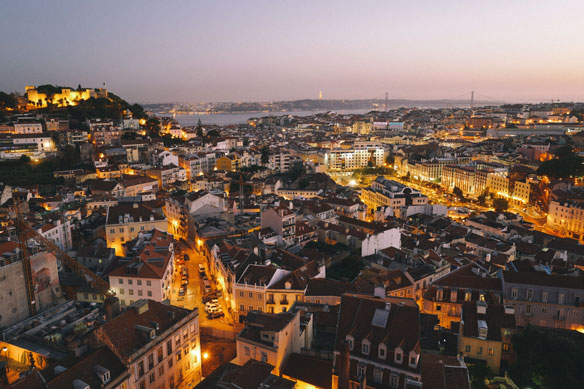 If you've got Europe on your mind but have limited funds, Lisbon is a great pick. This city offers a good mix of museums, historic buildings, eclectic music and nightlife, and squares and cafés that are perfect for a day of laid-back people-watching. It's a hilly city, which means that you can find incredible panoramic views pretty much everywhere and it has an old, gritty feeling that gives it tons of character. Plus, it has affordable accommodation options that clock in around $30 a night, which falls right in line with most students' budgets.
9. Palawan, The Philippines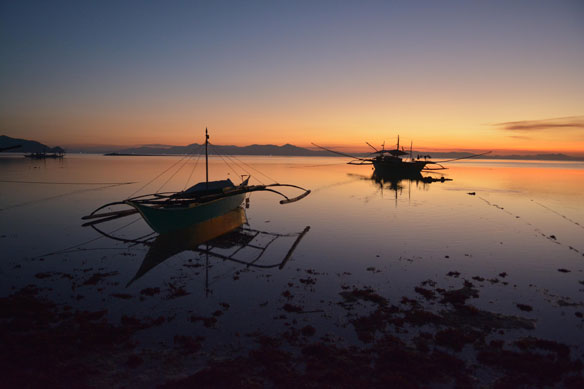 Looking for an alternative to uber-popular Eastern Asian destinations like Bali and Thailand? Set your sights a bit west and add The Philippines to your bucket list. It offers all the fun of these more well-known spots (think snorkelling, diving, and beach hopping), but with its own unique twist. And of course, we can't forget about the food. Often dubbed as "the original fusion food," Filipino cuisine boasts a wide range of tasty influences, including Polynesian, Chinese and Spanish flavours.
10. Bucharest, Romania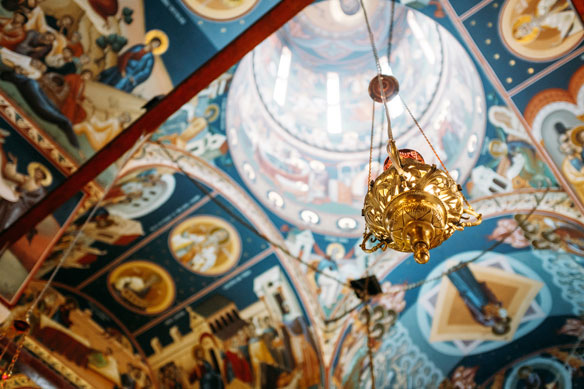 Last, but certainly not least, is Romania. It's no secret that Western European countries like Italy and France get a lot of attention, but Eastern Europe has it's own 'je ne sais quois'. For example, Bucharest checks off a lot of boxes for student travellers. The centuries-old city has incredible architecture, vast museums, and a wild nightlife culture. Plus, it's cheap and hearty food will keep you fueled up (and help stave off any hangovers).
---
Despite what you might see on Instagram, you don't need a lot of time or money to have an amazing travel experience. As long as you do a little research to find the hidden gems, you can have a really memorable trip, without breaking the bank.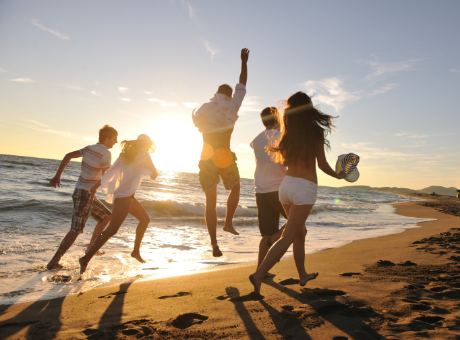 Opportunities
Take your friends on the most epic trip of their lifetime.